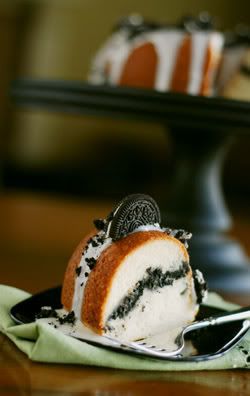 When I turned 16, I was finally allowed to date. For a constantly boy crazy girl, I felt like sixteen would never come and when it did, I took full advantage of it! I dated some pretty nice guys, but one guy, who ended up becoming my boyfriend for a few years, taught me more about the dating lingo than anyone else. I first met Travis at the grocery store, of all places. Remember back in the day when the sackers at the store would carry out your groceries for you? Well, my mom and I went grocery shopping, Travis carried out our groceries, and as I watched him load the groceries into the trunk, I fell in love.
Living in the proximity of two small towns away from each other, it didn't take long for the two of us to find out about each other. Travis first called me up to ask me out a short while after we met. We chatted for a long while on the phone the first time he called and he ended the call with "I was wondering if you would like to go get a Coke sometime." Random, but of course I would! Next call to ask me out… "Would you like to go get a Coke?" Even if our date was dinner out, a movie, going over to his parents house to hang out, he would always ask me if I wanted to go get a Coke. Eventually, after we had been dating for awhile, I called him on it. "Why do you always ask me if I want to go get a Coke? Even if we aren't going some place for a Coke, you ask me if I want to get a Coke?" He explained that it is just what guys say if they want to hang out with you. Ummmm, okay. Travis and I continued to get Cokes for 4 years after that.
Fast forward to life as I know it now. I'm an almost 35 year old mom of 3, living in the burbs, and surrounded by other women living very similar lives. A few years ago, I noticed a shift in things that took me back to my "Wanna get a Coke?" years. I would get calls on a regular basis from other moms asking me if I wanted to go get a coffee. I didn't really like coffee back then, but the thought of hanging out with other adults during the witching hours with the kids really appealed to me. We would go out, kids in hand, and get "coffee". Eventually, I realized that getting coffee was similar to getting a coke. It was just a way of one person asking another person if they wanted to get out of the house and get to know each other. Getting coffee, in the life of a suburban mom, is something I now look forward to on a regular basis. A chance to hang out with other women to share frustrations, joys, woes, ideas, etc. More sophisticated than "wanna get a coke", going for coffee is the same thing, only all grown up.
Speaking of "all grown up", were you an Oreo cookie fan? I still find myself craving those things dunked in a big glass of cold milk. I now tend to be a closet dunker as it doesn't seem very acceptable for someone of my age to have a Oreo cookie mustache. If you want to enjoy a kiddo treat but in a grown up acceptable format, give this Cookies 'n Cream Cake a try. Like your Oreos and milk, only all grown up.
Cookies 'n Cream Cake from Pampered Chef Delightful Desserts
CAKE
12 crème-filled chocolate sandwich cookies, coarsely chopped
1 package white cake mix
3/4 cup water
1/2 cup sour cream
3 egg whites
2 Tbs vegetable oil
ICING
6 crème-filled chocolate sandwich cookies, coarsely chopped
1 1/2 cups powdered sugar
1/4 cup sour cream
3 Tbs butter, softened
1 Preheat oven to 325 degrees. Spray fluted cake pan with nonstick cooking spray. For cake, coarsely chop cookies, set aside. Combine cake mix, water, sour cream, egg whites and oil; mix according to package directions.
2.  Pour half of the batter into pan. Sprinkle chopped cookies evenly over top of batter but not touching sides of pan. Spoon remaining batter over cookies.
3. Bake 50-55 minutes or until center of cake comes out clean. Cool in pan 10 minutes. Loosen cake from sides and center tube of pan. Invert onto cooling rack; remove pan. Cool completely.
4. For icing, coarsely chop cookies; sest aside. Combine powdered sugar, sour cream and butter; beat until smooth. Ice top of cake allowing some to flow down the sides. Sprinkle top with cookies. Let stand until icing is set. Cut into slices. Store leftover cake, covered in refrigerator
Yields 16 servings.
Come out of the closet and get your Oreo fix. Here is what other food bloggers are doing with these yummy cookies!
……………………………………………………………………………………………

Have you had the chance to check out my Mom's blog yet? She is amazing me each and every day with her stories! I am so proud of her!
Remember to particpate in Menu Plan Monday. Head over to The Organizing Junkie for more information.
Do you use Entrecard? I came across this site over the weekend and am intrigued. Let me know if you sign up!
Do you want to subscribe to Dine & Dish? It is free and can be delivered straight to your inbox. Get the latest news on Dine & Dish giveaways, blog events and recipes Click here for more information.