I've heard the talk of them over the past couple of years… these little things called cake balls. As much as I love cake – I really, really love cake – the cake balls never really tempted me. I have been able to avoid cake balls, un-phased by their alluring pull all over the internet.
I'm not exactly sure what prompted me to change my mind about cake balls, but when I saw Amanda from I Am Baker's Thin Mint cake… the cake professed to be her "new happy place"… my mind immediately went to cake balls. Once I thought cake balls, I could think of nothing else. I was certain cake balls and I were destined to have our moment in the kitchen very soon.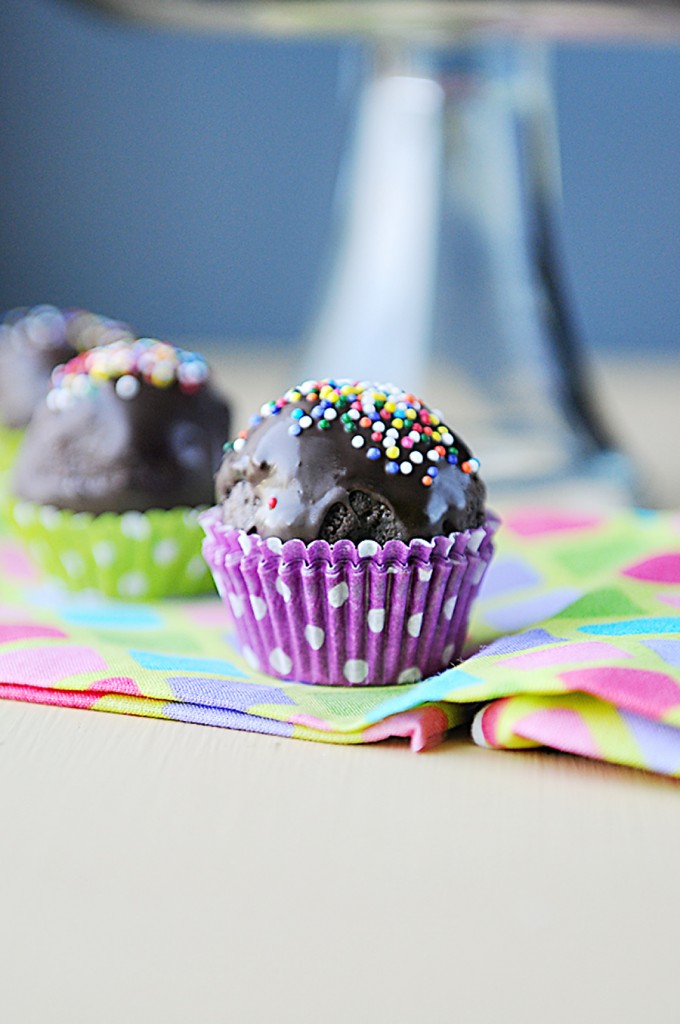 Very soon ended up being this weekend. I escaped to my kitchen on a cake ball mission. I married Amanda's Thin Mint Cake recipe with Bakerella's Red Velvet Cake Ball instructions. The end result was a marriage made in heaven. Little 2-bite balls of chocolate mint goodness.
Will cake balls be the new "it" thing for me? Probably not. My preference for cake is still in layer cake or cupcake form, however, you can bet the next party I'm asked to bring a dessert to, cake balls will be it. Their fun presentation and the ease of just picking them up and popping one in your mouth makes these little treats party perfect, don't you think?
Want more cake balls? Check out these additional cake ball variations!
Disclosure: This blog post contains affiliate links. As an Amazon Associate, I earn from qualifying purchases.