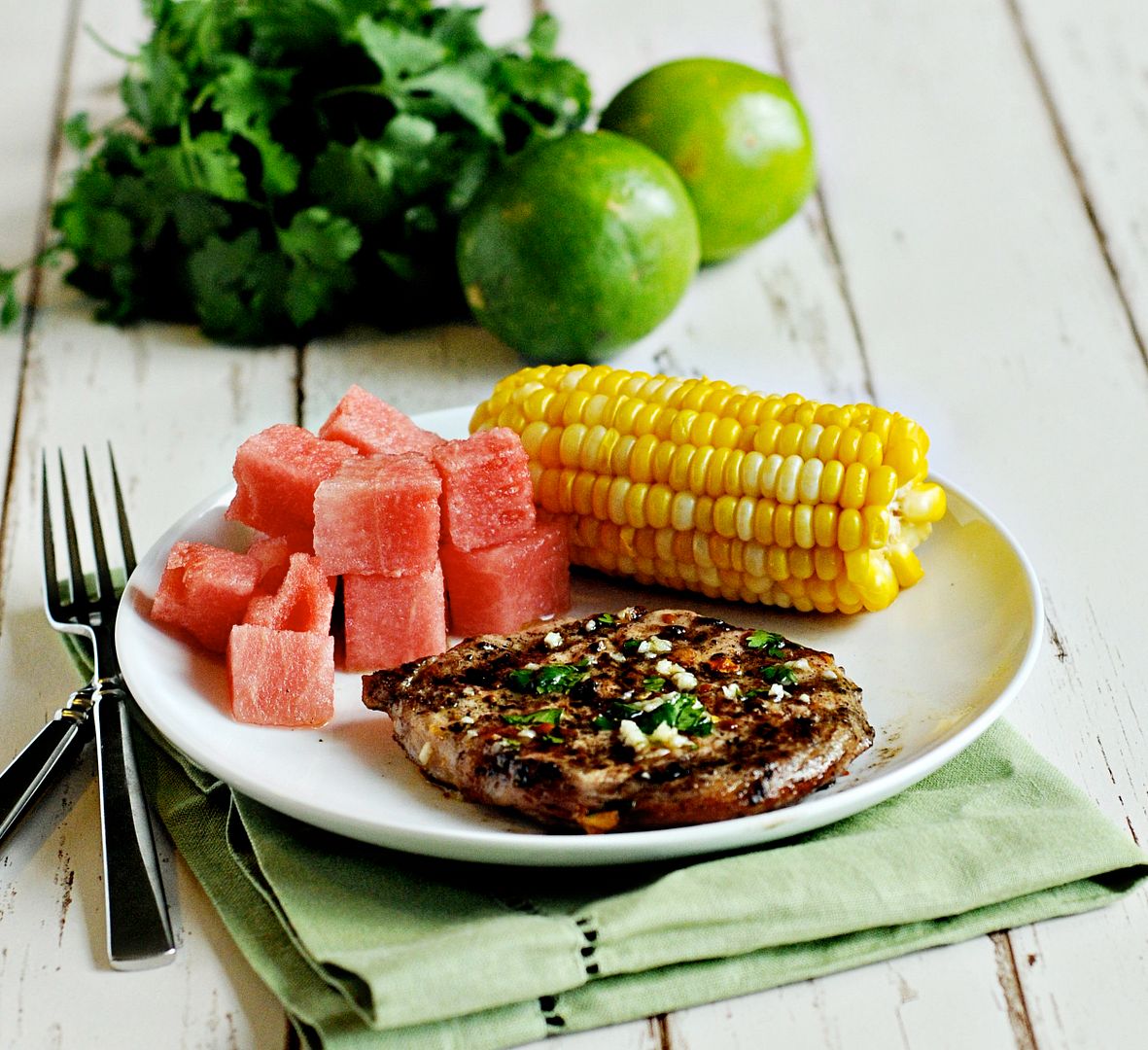 One of the difficult things about being a food blogger, and when I say difficult I mean that in the loosest of terms, is remembering that not all things you cook have to be new and exciting. It is okay to revisit some old favorites every now and then.
Don't you find that to be true as you are planning your menus? You want to have something new to blog about, so you fill up your menu with recipes you haven't tried before in order for you to have some new content for your blog. Pretty soon, some of the recipes you love that you had blogged about before are buried under the pile of new recipes and you soon forget they even existed.
This weekend, I planned my menu for this week but was stumped as to what to have on Sunday night. I sent a shout out into the wonderful world of Twitter for meal ideas when the lovely Melanie, from Southern Comfort in a Northern Life, said she was making a recipe I had on my blog years ago for Grilled Pork Chops with Garlic Lime Sauce. Intrigued, because I honestly forgot about that recipe, I went to check out my very own blog to see what she was referring to. Sure enough. I saw the recipe for Grilled Pork Chops with Garlic Sauce and instantly remembered how much we had loved it!
Take this as a gentle reminder that newer isn't always better. Don't ignore your archives. Sometimes, a treasure that you may have forgotten about awaits you!
Pork Chops with Garlic Lime Sauce (Originally from Epicurious.com)
1/4 cup fresh lime juice
1 garlic clove, minced
1/4 teaspoon dried hot red-pepper flakes
1/3 cup olive oil
2 tablespoons chopped fresh cilantro
6 (1/2-inch-thick) boneless pork chops
Whisk together lime juice, garlic, red-pepper flakes, and 1/4 teaspoon salt, then add oil in a slow stream, whisking well. Whisk in cilantro.
Prepare a gas grill for direct-heat cooking over medium-high heat. Pat pork dry and season with salt and pepper. Oil grill rack, then grill pork chops, covered, turning over once, until just cooked through, 5 to 6 minutes total. Serve drizzled with some vinaigrette, and with remainder on the side.
Cooks' note: If you aren't able to grill outdoors, chops can be cooked in a hot lightly oiled large (2-burner) ridged grill pan over moderately high heat.
Makes 4 servings.
Gourmet
July 2007