S'Mores Galore
I am bound and determined to get it in gear this week. My goal is to get back on the Fly Lady bandwagon, gain control of my diet/exercise program, and to commit to menu planning again.
I used to participate in Menu Planning Monday over at the Organizing Junkie. There is something about putting your weekly menu plan out there for all to see that makes you a little more committed to sticking to it each week.  For your viewing pleasure, here is what is on the menu at the Dine & Dish household this week.
Monday: Chicken Chilaquiles from Cooking Light (using leftover rotisserie chicken from Sunday)
Tuesday: Steak with Golden Zucchini from Real Simple Magazine
Wednesday: Spaghetti and Meatballs
Thursday: Fajita Skillet from Simple & Delicious Magazine
Friday: Homemade Pizza
Saturday: Sausage and Pepper Calzones from Cooking Light Magazine
Sunday: Beef & Veggie Stir Fry (lunch), Tilapia Piccata (dinner)
Earlier in the day yesterday, we had told the kids that in the evening we would light the outdoor fire pit and make S'Mores. It had been fairly cool all week, but of course last night it turned out to be sticky and warm, so my hubby felt like it was too warm to light the fire pit. I had a couple of disappointed kids when they heard the news that there would be no marshmallow roasting. When we came inside, I looked at all the S'mores ingredients laying out and suddenly remembered the cookbook I borrowed from my sisters house this summer. It was a Pampered Chef cookbook called Delightful Desserts. The recipe that I remembered was for oven S'mores, called S'mores Galore. I adapted the recipe to fit a 9×13 casserole dish and just played things a little by ear. As gooey as campfire s'mores with the same roasted flavor, this is one dessert that will turn disappointed tears into cheers.
S'Mores Galore from the Delightful Desserts Pampered Chef Cookbook
10 whole honey graham crackers — (about 5 x 2″), divided
6 bars milk chocolate — (1.55 ounces each), coarsley
chopped
1 package mini marshmallows — (16 ounces), divided
6 tablespoons butter or margarine — divided
3 tablespoons milk
Preheat oven to 350º.
Arrange a single layer of graham crackers to completely cover bottom of bar
pan, breaking crackers to fit. Toast in oven 2 minutes. Remove pan to
cooling rack.
Coarsely break remaining graham crackers into large bowl. Set aside.
Combine 3 cups of marshmallows, 3 tablespoons of the butter and milk,
microwave on high 1 minute. Stir until smooth. Add half of the chopped
chocolate. Stir until chocolate is completely melted.
Spread marshmallow mixture evenly over graham crackers in pan.
Melt remaining 3 tablespoons of butter. Toss with remaining graham crackers.
Add remaining marshmallows and chopped chocolate. Toss lightly.
Spoon mixture evenly in pan.
Bake 8-10 minutes or until marshmallows are lightly browned. Cool 15
minutes. Cut into bars.
Serve warm or cool.
S'Mores are so popular! Check out what our fellow food bloggers do with some of the most simple S'Mores ingredients:
S'Mores Cupcakes from Cupcake Bakeshop
South of the Border S'Mores from Kids Cuisine
S'More Pie from Smitten Kitchen
S'Mores Pancakes from Baking Delights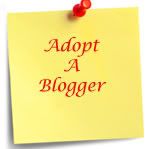 A Little Bit of Housekeeping
Experienced food bloggers… we need your help in adopting a newbie blogger! Sign up for Adopt a Blogger to help and mentor some of the new kids on the block!
My technical mistake can be your gain! Remember to sign up to win a set of Envirosax in the most recent Dine & Dish Giveaway. You can do that by clicking here!
We are so sad for the Olympic games to be over! Check out my kids and their little act of patriotism. Dishing it Up Family Style is HERE.