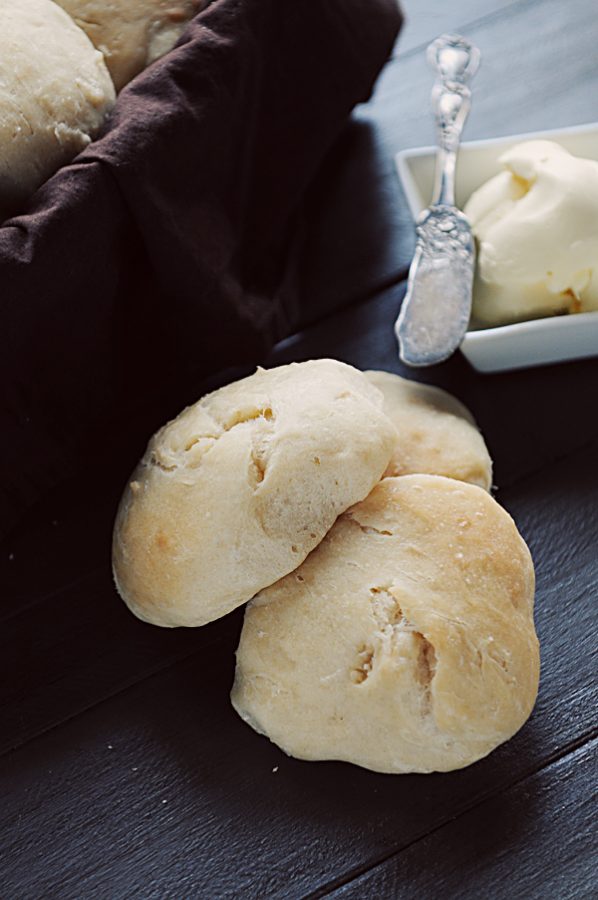 I've never been a fan of the huge Thanksgiving feast. I love food, I love gathering together, but "traditional" Thanksgiving food has never been my favorite. One thing I always have loved and looked forward to at Thanksgiving was my mom's homemade dinner rolls. Buttery, soft and fluffy, I could fill my plate up with those and be fine.
As the years have passed and traditions have changed, I somehow came to be in charge of dinner rolls at our holiday meals. I love making homemade bread, so that wasn't a problem, but finding a recipe that could compete with my mom's delicious rolls was hard. She mostly knew her recipe by site, so translating it was never easy.
One day several years ago I stumbled across this recipe for Country White Dinner Rolls done in the bread machine. It is the recipe my mom now uses when she makes rolls. It is simple to put together and (although the picture doesn't do it justice) makes the most delicious, fluffy, buttery dinner rolls.
If you are searching for a simple yet delicious bread roll recipe to adorn your Thanksgiving table, give this recipe a try. It will be the star of your feast!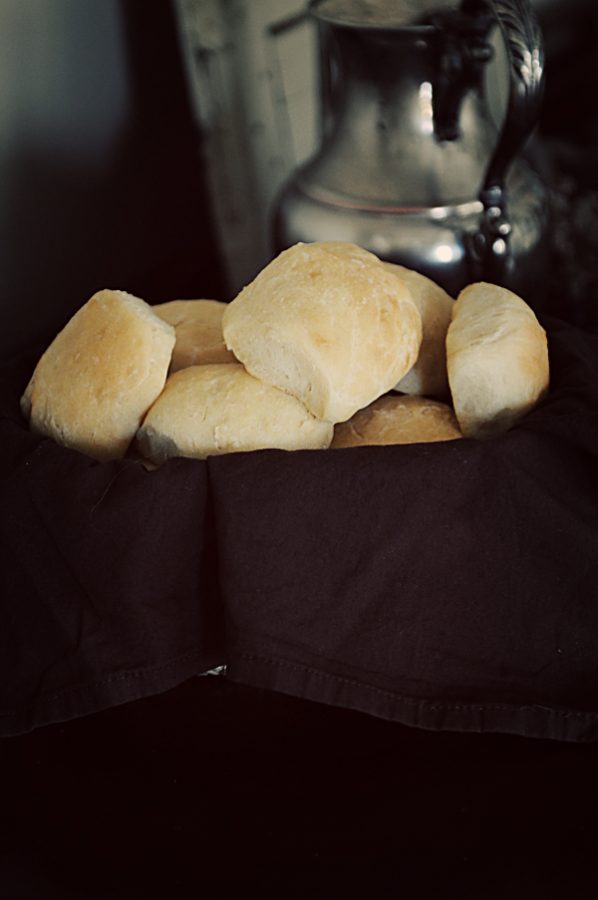 Recipe: Country White Dinner Rolls (from Food.com)
1 cup warm water
1 tablespoon warm water
1 large egg
4 1/2 teaspoons vegetable oil
3 1/4 cups bread flour
1/4 cup sugar
1 1/2 teaspoons salt
1 1/2 teaspoons instant yeast
2 tablespoons melted butter
2 tablespoons shortening
Place all ingredients from water to yeast in the order as recommended by the manufacturer (my bread machine recommends liquids first, sugars, spices and salts next, flour and then the yeast in a well within the flour.
Mix using the dough cycle on your ABM.
While dough is being blended in the bread machine, lightly grease a 9×13 pan.
When dough is finished, rub shortening over your hands and shape dough into 15 uniformly sized balls.
Cover and let rise in a warm space, until double in size.
Bake in a 350° oven for 12-15 minutes or until golden in color.
After removing dinner rolls from the oven, brush with butter and serve.