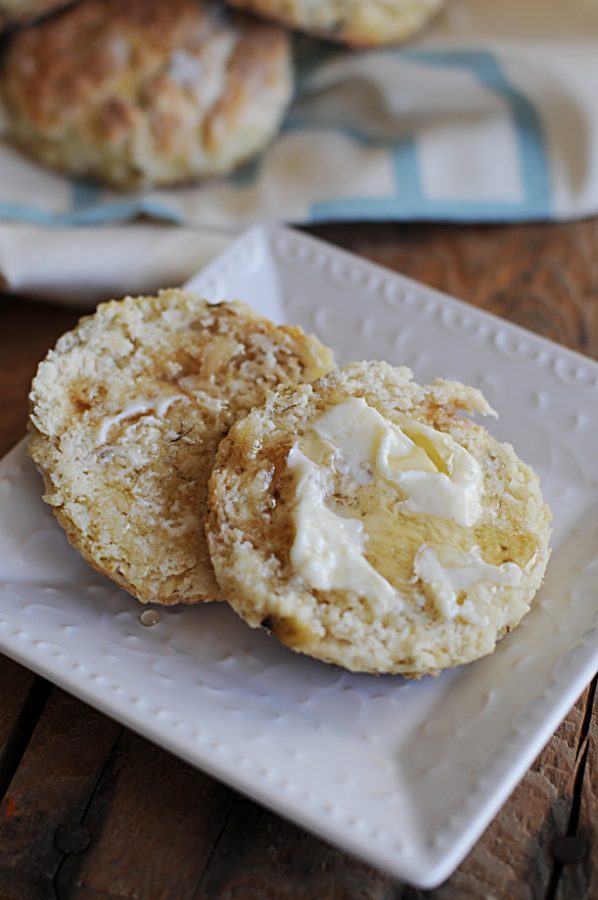 What's a mom to do? You have one kid who wants buttermilk biscuits for breakfast. Another kiddo wants banana muffins for breakfast. One, doesn't care what you have as long as she gets to nibble on the dough…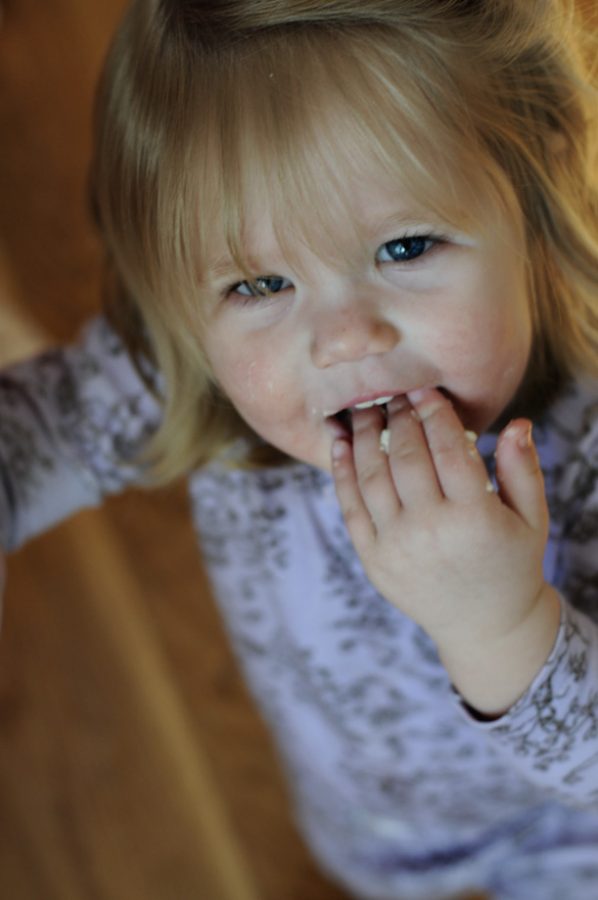 What I decided to do was give my kids the best of both worlds. Plenty of dough to nibble on but it wouldn't be regular banana muffin dough or buttermilk biscuit dough. I decided to combine the two and make Banana Buttermilk Biscuits. I wasn't sure if it was going to work or not, but it did work…and it worked so well that neither kid wants me to make plain old buttermilk biscuits again or boring old banana muffins. They both want me to keep a hold of this recipe for Banana Buttermilk Biscuits and make it as often as I can!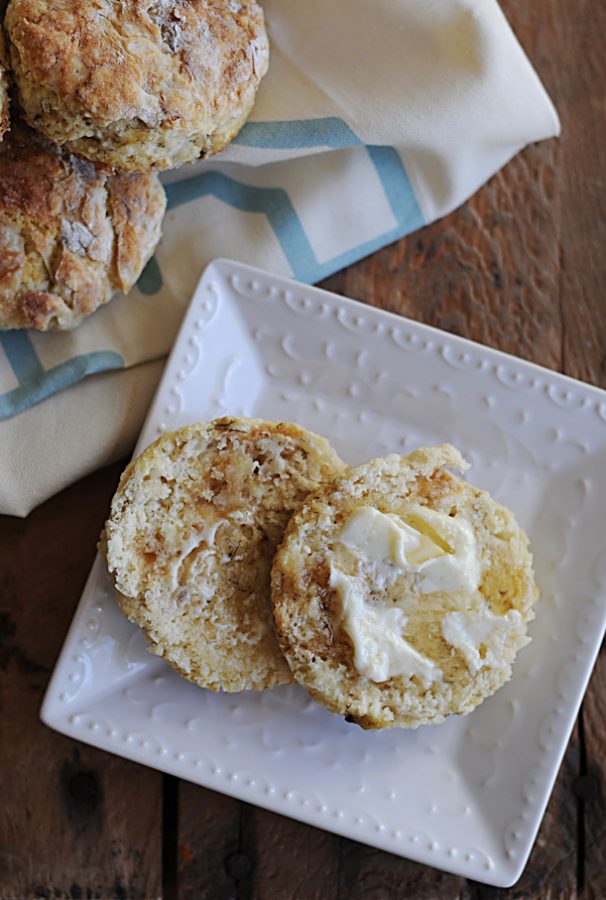 Banana Buttermilk Biscuits
Banana Buttermilk Biscuits
Ingredients
2 1/4

cups

flour

1

Tablespoon

sugar

2

teaspoon

baking powder

1/2

teaspoon

baking soda

3/4

teaspoon

salt

1/4

cup

butter

3/4

cup

buttermilk

or use this substitution, which is what I always do

1/2

cup

banana mashed

1

teaspoon

vanilla
Instructions
Preheat oven to 400° F

Combine flour, sugar, baking powder, baking soda and salt. Cut in butter until crumbly.

Slowly add buttermilk, mashed banana and vanilla and stir to moisten.

Pat out dough on a well floured bread board until approximately 1 inch thick. Do not overwork dough. If dough is too moist, slowly need in a bit more flour until workable.

Using a floured biscuit cutter, cut out dough and place on a greased baking sheet.

Bake for 15 minutes or until a nice, light golden brown. Serve warm with butter and honey.