This Roasted Chickpeas Recipe with a special BBQ Seasoning is a great snack from the Seriously Delish Cookbook! Enter to win a copy of your own!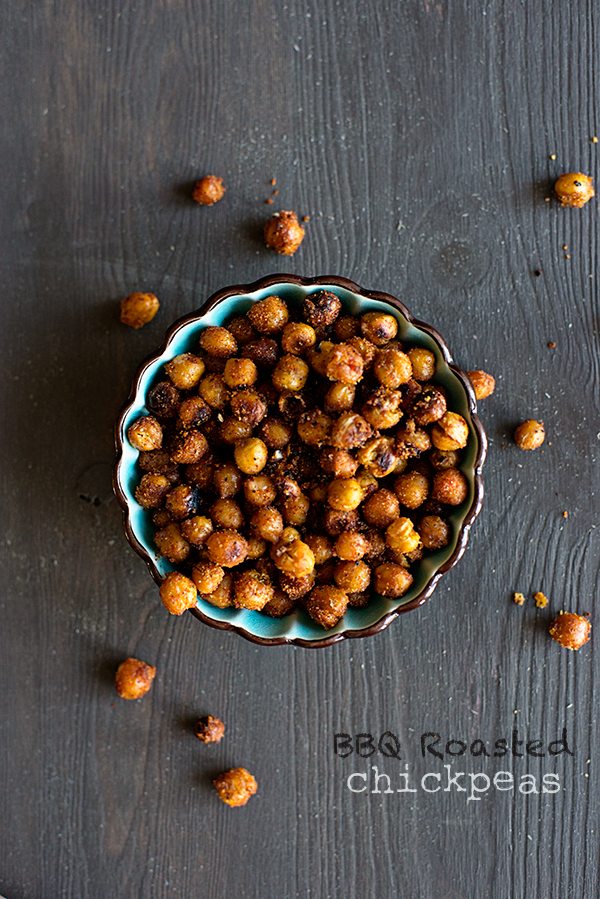 Before we get to this BBQ Roasted Chickpeas recipe, can we take a moment to talk about Jessica from How Sweet Eats and her fabulous new cookbook, Seriously Delish?
I have always told people that Jessica is one of the hardest working bloggers I know. Since the moment she typed her first word on her blog, that girl has been working tirelessly to bring her faithful followers the most creative recipes around. She has always been someone I really admire for her work ethic and her commitment to stay true to who she is no matter what the rest of the blogosphere is doing. She does her own thing, beats her own drum, and does it so well. I'm really proud to be able to call Jessica a friend and someone I can get real with when I'm overwhelmed by the industry we're in.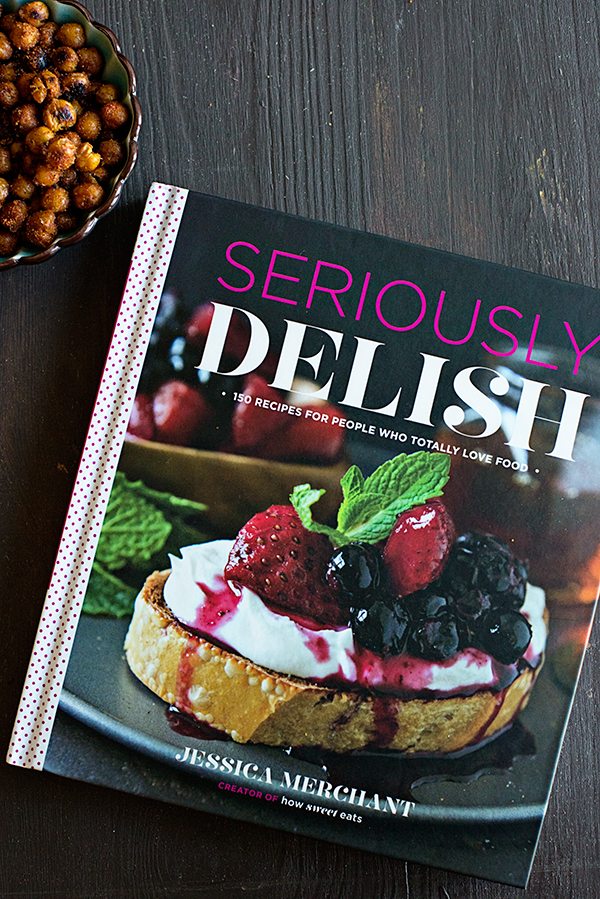 Jessica's hard work and dedication to her readers completely comes through in her new cookbook, Seriously Delish. If you love the How Sweet Eats blog, you will absolutely adore Jessica's cookbook.
Here's what you can expect when you open up the pages of Seriously Delish…
150 brand new recipes not on Jessica's blog
Gorgeous photographs, taken by Jessica herself
Funny and witty antidotes on each page with Jessica's thoughts about the inspiration behind each recipe
Recipes for breakfast, snack time, sandwiches, salads, soups, tex-mex (because it totally always deserves its own category, always!), beverages, lighter recipes and recipes to celebrate with.
Here… take a peek inside…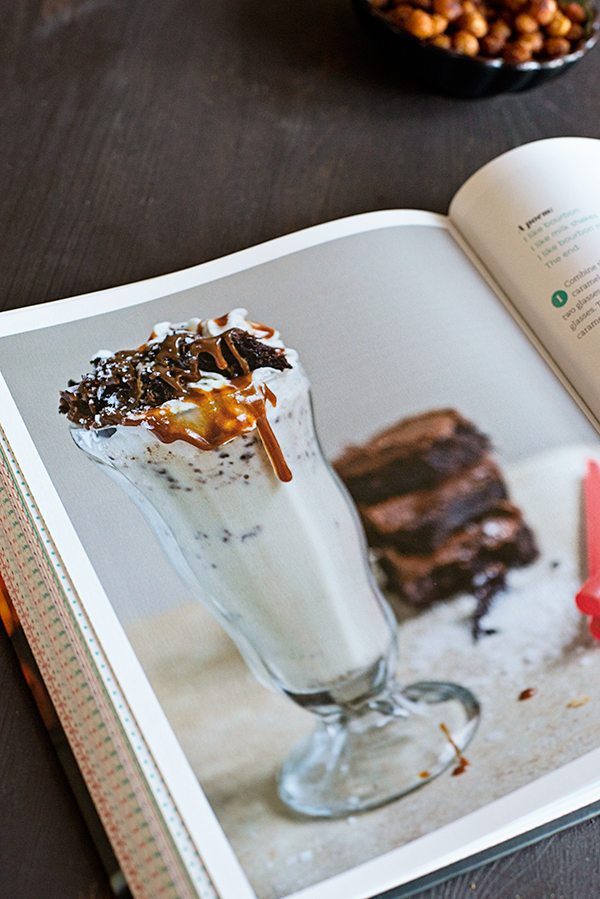 Enter to Win a Copy of the Seriously Delish Cookbook
Before I get to Jessica's BBQ Chickpeas Recipe, I want to give one lucky Dine & Dish reader the chance to win a copy of the Seriously Delish cookbook! To enter the giveaway simply leave a comment on this post telling me why you want to win Jessica's cookbook. Comments must be received by midnight, CST on Sunday, October 12th. Winner will be chosen via Random.org and notified via valid email address.
Thank you so much for entering – and now for the Roasted Chickpeas recipe!
I've had and loved chickpeas in salads and various dishes, but have never had them roasted until now. This recipe from Seriously Delish for BBQ Roasted Chickpeas has changed my snacking ways. Who knew something so easy and accessible could be so good? Enjoy the recipe and if you want more tasty recipes just like this one, make sure to head over to Amazon and purchase a copy of Seriously Delish for yourself today!
BBQ Roasted Chickpeas Recipe
A crunchy and delicious snack... garbanzo beans (or chickpeas) are oven roasted and tossed with a tasty BBQ seasoning to create these BBQ Roasted Chickpeas. Recipe from Simply Delish by Jessica Merchant
Ingredients
1

tablespoon

smoked paprika

1

tablespoon

onion powder

1 1/2

teaspoons

light brown sugar

1 1/2

teaspoons

garlic salt

1/2

teaspoon

chili powder

1/2

teaspoon

freshly ground black pepper

1 1/2

cups

canned chickepeas

rinsed and drained (I prefer Bush's Beans garbanzo beans)

1

Tablespoon

extra virgin olive oil
Instructions
Preheat oven to 425°F

In a small bowl, whisk together the paprika, onion powder, brown sugar, garlic salt, chili powder, and pepper.

Pat the chickpeas completely dry with a towel and remove any of the skins that become loose. Add the chickpeas to a bowl and toss them with the olive oil and three-quarters of the spice mixture. Mix well to coat the chickpeas and spread them out on a nonstick baking sheet. Bake the chickpeas for 20 minutes, toss them with a spatula, and bake for 15 minutes more. Remove the pan from the oven and let the chickpeas cool on the baking sheet.

Take the chickpeas and season them with the additional spice mix if needed. If you don't need it, simply place it in a sealed plastic bag and save it for the next batch.

Roasted chickpeas are best the day they are made - after a few hours they can start to lose their crunch. However, you can store them in a container with a sheet of plastic wrap lightly covering the top for 2-3 days.
Disclosure: This blog post contains affiliate links. As an Amazon Associate, I earn from qualifying purchases.