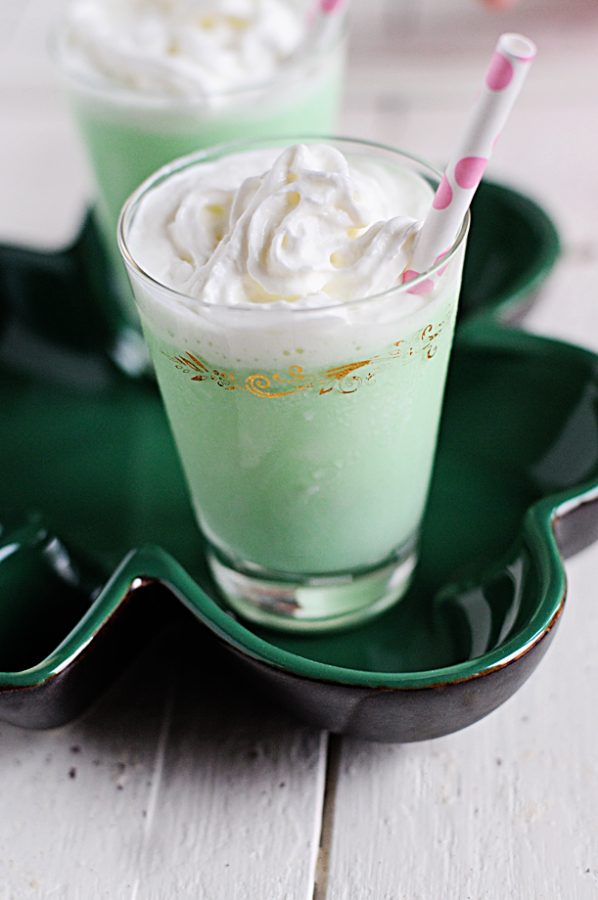 I'm not Irish, however I married a full-blown Irish man, so that makes me what they call "Irish by Marriage".
What I have found out, through my 11 years of marriage to an Irish man, is that once you are "in" with the Irish, your entire life starts to become very Irish. Green suddenly becomes your favorite color. Gifts for your home start pouring in, many adorned with an Irish saying or shamrocks. When you run down the list of options for kids names, you begin to notice most of them have Irish roots… Kelly, Megan, Molly, Collin, Patrick.
You would think my initiation into the world of the Irish would leave me with an abundance of ideas for a St. Patrick's Day feast, but it hasn't. What do the Irish like to eat? From my experience? Ice cream, whiskey and beer. Now you know the secret to why Irish people are always so chipper… it isn't from the Corned Beef and Cabbage, I can tell you that!
I decided to turn to the Foodily recipe site for a St. Patrick's Day menu since as much as it would be fun to live off of ice cream, whiskey and beer, some people (non-Irish people, I assure you) may frown upon that. For this St. Patrick's Day, we are going to feast on:
St. Patrick's Day Grasshopper Ice Cream Cocktails (recipe below)
So, let me tell you a bit about Grasshoppers. I don't know that this is truly an Irish dessert, but at most occasions within our family, Grasshoppers are somewhere to be found. We most always have a bucket ready to serve in our freezer. The minty flavor of Grasshoppers plus the green tint just make me think of St. Patrick's Day, so we're going to go with that.
When I texted my husband at work to get the recipe, I discovered that he doesn't really have a recipe. He bases it all on the taste and feel of the ice cream, which was a total light bulb moment for me… if he's tasting the grasshoppers as he makes them, that then explains why he is always so chipper when he's done making them. I think I want to be on grasshopper making duty next time!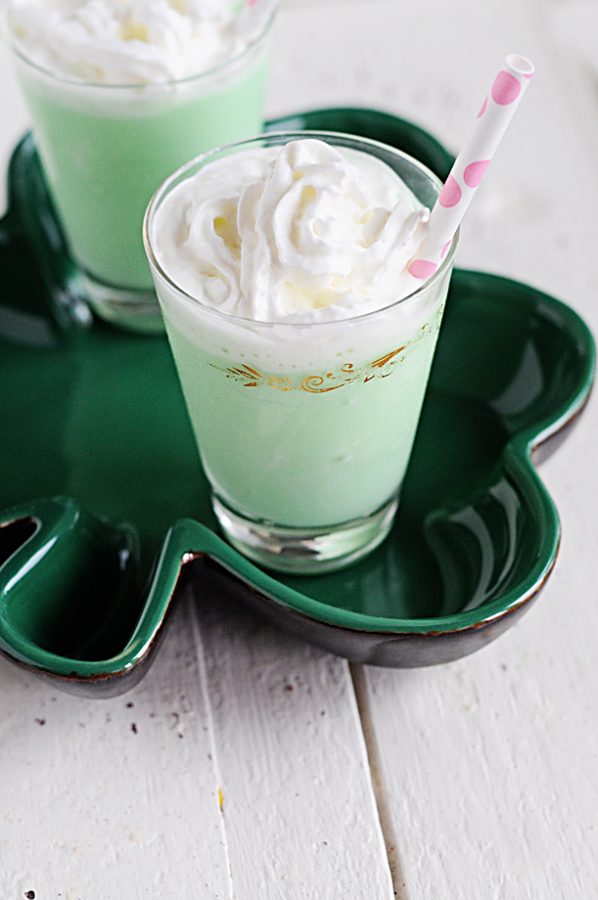 Recipe: St. Patrick's Day Grasshopper Ice Cream Cocktails
5 Quart Plastic Bucket of Vanilla Ice Cream
3 shots of Creme de Menthe liquor
1 shot of Creme de Cacao liquor
1 shot of Irish Whiskey (We prefer Jameson brand)
Place all ingredients in a large bowl. Knead together by using two large ice cream paddles or spoons or use your stand mixer and knead using your bread hook attachment. Once well blended you can either serve or place back in the freezer to re-freeze. If desired, top with whipped cream. (Adjust liquor to taste. For a darker green and stronger mint flavor, add more Creme de Menthe)