Do you know those people who are some how naturally thoughtful? Those friends who drop by a coffee exactly when the timing is right, or send you something unexpected, completely out of the blue in the mail? I am so blessed to be surrounded by so many just naturally thoughtful people and each time I receive an unexpected note, a knock on the door with a special treat, or even a random gift on my doorstep, I am in awe and inspired to be more like them. I'm thoughtful, but I wouldn't say I'm naturally thoughtful. I'll see something that makes me think of a friend, but that doesn't mean I necessarily think to go the next step and send it to them or write them to tell them about it.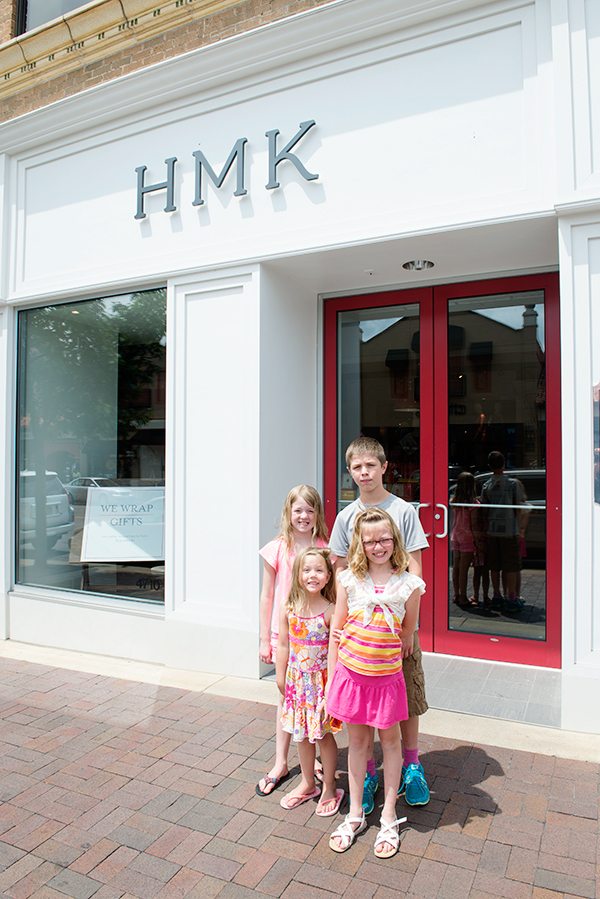 I really want to be more purposefully thoughtful. I was glad to discover that there is a new retail concept store to help me in my thoughtfulness mission.
The store is called HMK and it is a concept store by our friends at Hallmark. The new concept behind HMK is that it allows you to personalize beautiful gifts, cards and accessories and discover something surprising. In addition to customization, they have an incredible gift wrapping station where they will gift wrap any present (even if it isn't purchased at HMK) starting at $5. Adding that extra touch of a professionally gift wrapped gift with a beautiful bow turns an average thinking person into an incredibly thoughtful person!
I decided to head into HMK recently to buy a gift for my friend, Jenny. Her birthday is coming up and I knew the specialists at HMK would help me to figure the right gift for her. I wanted something that made her feel special and that signified  I knew her well.
There was so much to choose from at HMK. From custom vintage jewelry made by local artists, to personalized home decor, like throw pillows, custom silhouettes, monogrammed handbags, makeup bags, swim cover ups, kitchen cutting boards, plates, utensils and more.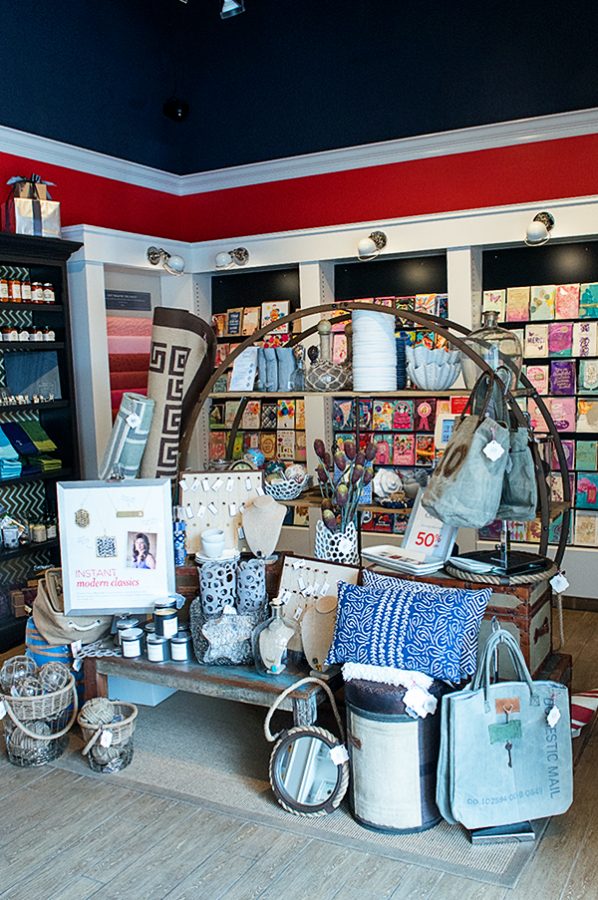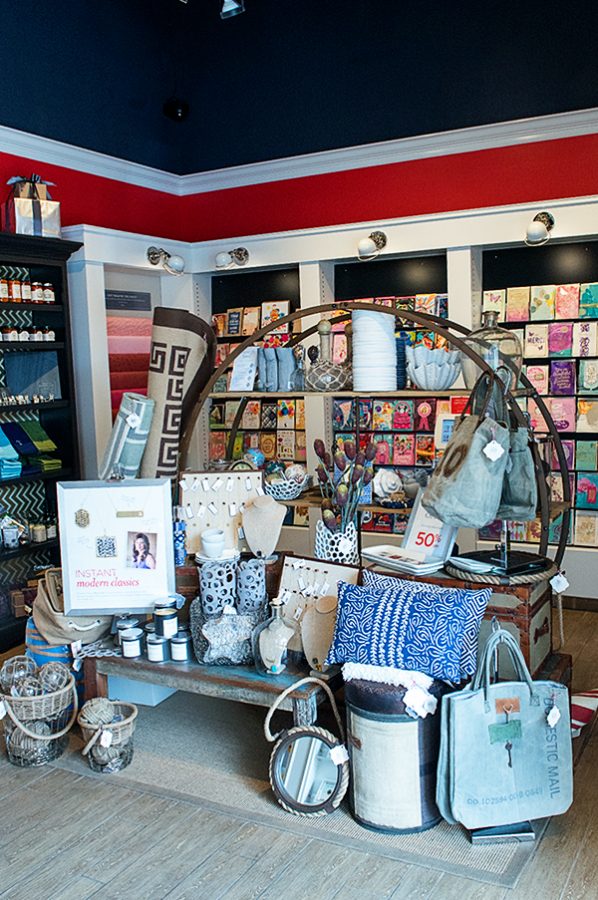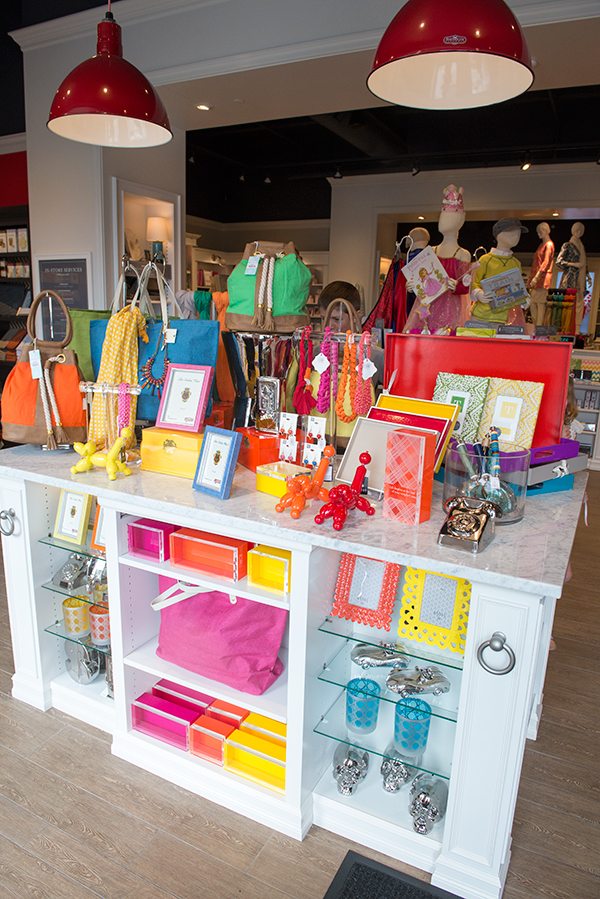 After chatting with the specialists at HMK a little about Jenny and some of my thoughts, we decided to go with a custom box full of fun kitchen things. She's currently in the process of renovating her kitchen, which means a new color palate. I decided to create a fun collection of things to go in her new kitchen, including custom monogrammed towels in her favorite plum and sage colors. (The actual towels I had made for her said Be Happy and Live Well).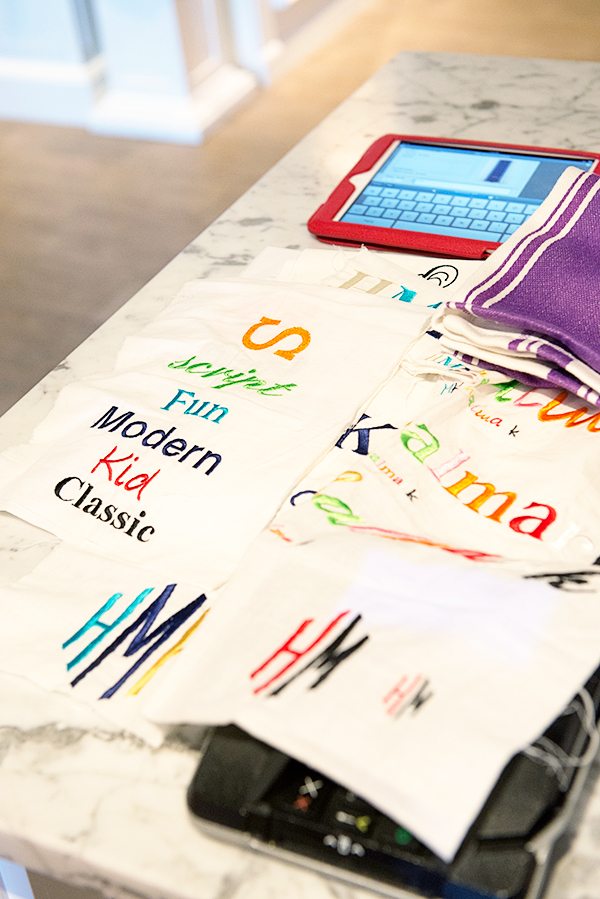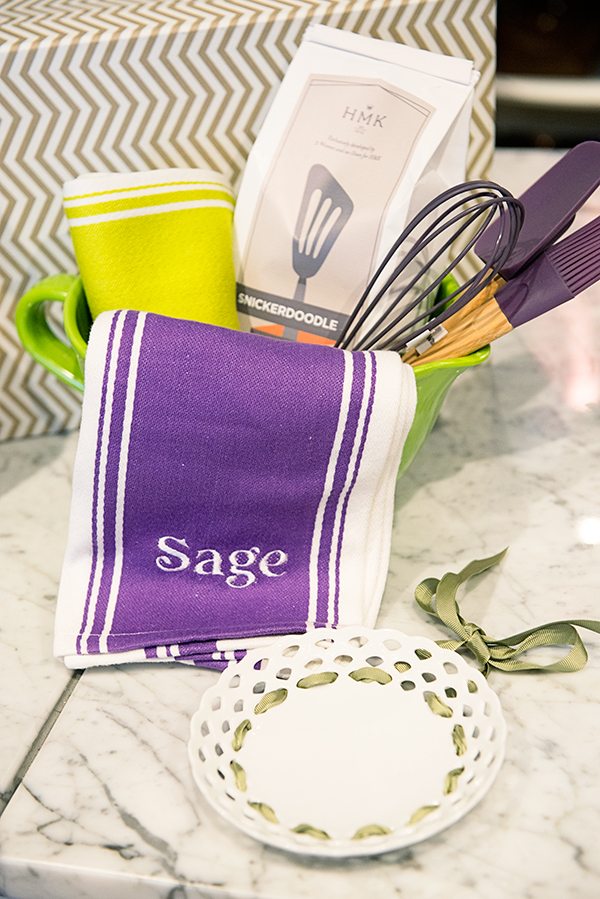 When she opens her gift, I hope she understands that I chose everything in it with purpose, based on what I know she loves. HMK is definitely the place to go for gift giving for those who want to be purposefully thoughtful. With just a tiny bit of effort, the specialists at HMK were able to help me put together a gift that I know my friend will love!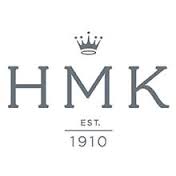 HMK is now open in Kansas City on the Country Club Plaza, Southlake Texas in Southlake Town Square, and Denver, CO at Cherry Creek North. Follow HMK 1910 on Facebook, Instagram and visit the HMK website for up to date news and info to keep you in the know! 
Disclosure: I am honored to continue my working relationship with Hallmark and HMK. This is a sponsored post but all opinions are my own.