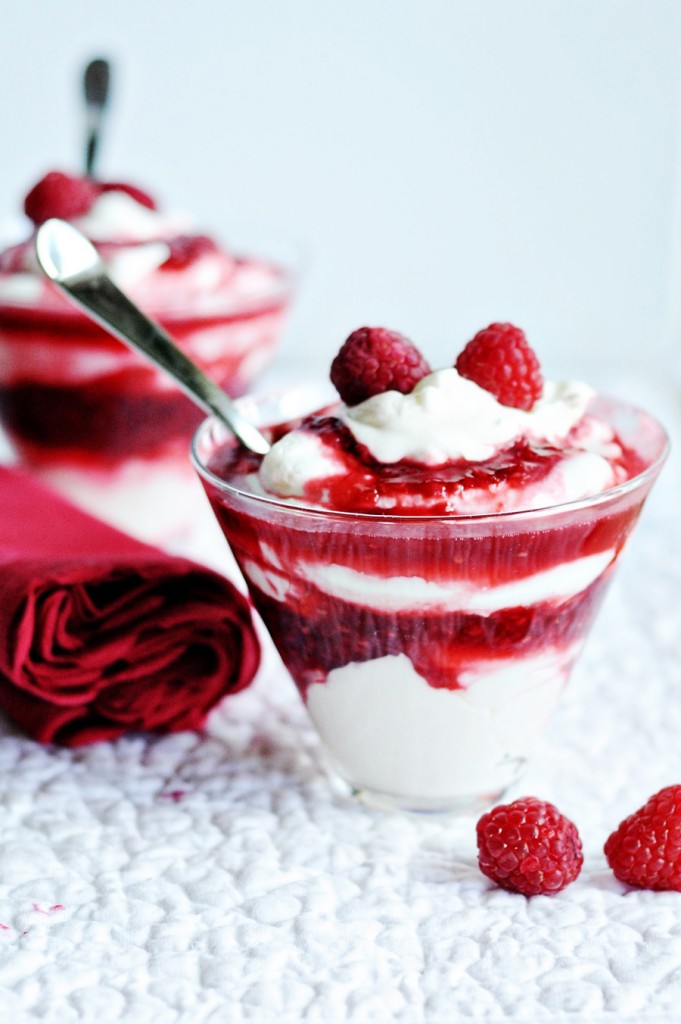 School starts in two weeks from today. Jacob is so ready to go back to school and is it bad if I say that I am really ready for him to go back to school? Kelly will be in school all day (last year it was just half day Kindergarten) and I'm really not ready for her to be gone all day. She is a better mom than I am and is a huge help with the girls around the house. She has a patience level with Ella that I just don't seem to have all the time.
We had a big long list of things we wanted to do this summer, and unfortunately, that big long list still has a lot of things not marked off. I feel like I need to soak up these next two weeks and cram as much summer fun as I can into it.
I am feeling the same way about the fresh berries of summer. Summer is almost over, so I feel like I need to hoard and buy up all the berries I can and make all those recipes I haven't had the chance to get to yet this summer. The May/June 2010 issue of Cooking with Paula Deen has some great berry recipes in it. (Incidentally,  this is the first issue of this magazine I have ever read and it has some great recipes. Is it always this good, or is this just a particularly good issue?)
If you are trying to cram the last of the summer berries into your escaping summer, this Raspberry Parfait recipe is a great one to try. Refreshing, rich and delicious, not to mention beautiful, you can eat it and savor the final days of summer just a little bit longer.
Raspberry Parfaits (from the May/June 2010 Issue of Cooking with Paula Deen Magazine)
3 pints fresh raspberries, divided
½ cup sugar, divided
1 3-ounce package cream cheese, softened
2 cups heavy whipping cream
1 cup sour cream
1 teaspoon vanilla extract
Fresh raspberries for garnish, optional
In a medium saucepan, combine 2 pints raspberries and ¼ cup sugar. Cook over medium heat, stirring frequently for 8 minutes or until raspberries have softened. Press mixture through a fine-mesh sieve into a small bowl, discarding solids. Cover raspberry sauce, and chill thoroughly.
In a medium bowl, beat cream cheese and remaining ¼ cup sugar at medium speed with a mixer until creamy. Add cream, and beat until soft peaks form. Fold in sour cream and vanilla.
Layer cream mixture, raspberry sauce, and remaining 1 pint fresh strawberries in four parfait glasses. Garnish with fresh raspberries. Makes four servings.
(The folks of at The Times News used strawberries in this recipe with great success too!)