It doesn't get more simple than Jello Jigglers! Here's a basic recipe for this famous Jello dessert!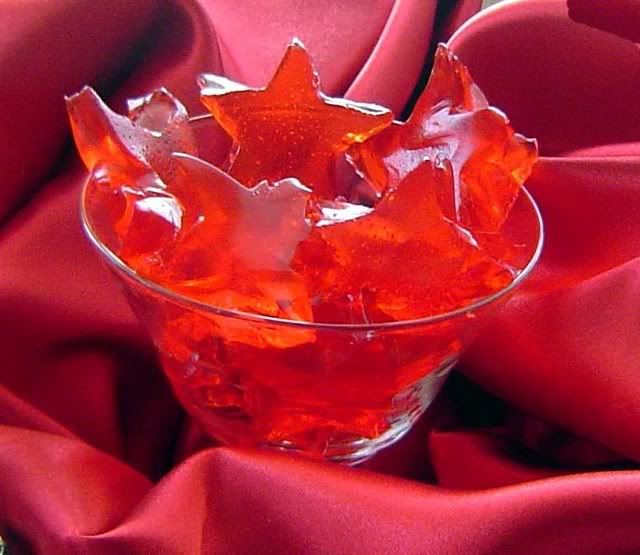 You know you'll be attending a very kid friendly event when the hostess asks you to bring something fancy, and by fancy she means a jello recipe. My college roommate, Mikki, invited us over to their house in Lee's Summit to watch the K-State/Rutgers bowl game last night. When I spoke with her earlier in the week, I asked her what I could bring. She said "How about if you bring a jello salad or something like that. Oh wait… I know! Why don't you bring something fancy, like Jello Jigglers." There you have it… the essential fancy food of kids everywhere…those tasty Jello Jigglers. That's my kind of fancy… easy to make, inexpensive, and jiggly.
For those of you with kids who don't know how to make this oh-so-fancy treat, here it is:
Bring Something Fancy... like Jello!
Jell-o Jigglers
Ingredients
4

85 g boxes Jello gelatin

2 1/2

cups

boiling water

do not add cold water

cooking spray
Instructions
Stir boiling water into gelatin.

(Can be done right in the pan.) Dissolve completely.

(Very Important!) Lightly spray a 13 x9 inch pan with cooking spray Pour mixture into pan Chill at least 3 hours.

Jigglers should be firm after 1 hour.

To cut Jigglers dip bottom of pan in warm water for 15 seconds to loosen the gelatin.

Cut shapes with cookie cutters all the way through the gelatin.

Lift from the pan with index finger or metal spatula.
One month ago today I dished about Holiday gifts with style from Etsy.
Over at our family blog, I dished about The Threat of an Ice Storm.