Stickers are a fun way to embellish your bullet journal. Here's a list of 10 awesome places to buy the best Bullet Journal stickers!
In a few weeks, I will have my 3rd bullet journal notebook completely full and I will be starting on my 4th new notebook. Ever since I've discovered bullet journaling, I truly have found planner peace. Oh, I still get way tempted by all the pretty planners and notebooks on the market today, but for the most part, my bullet journal is what I use to keep track of my life.
If you have yet to give bullet journaling a try but are curious, check out this blog post I wrote so you can get an idea of what bullet journaling is and if it might be right for you.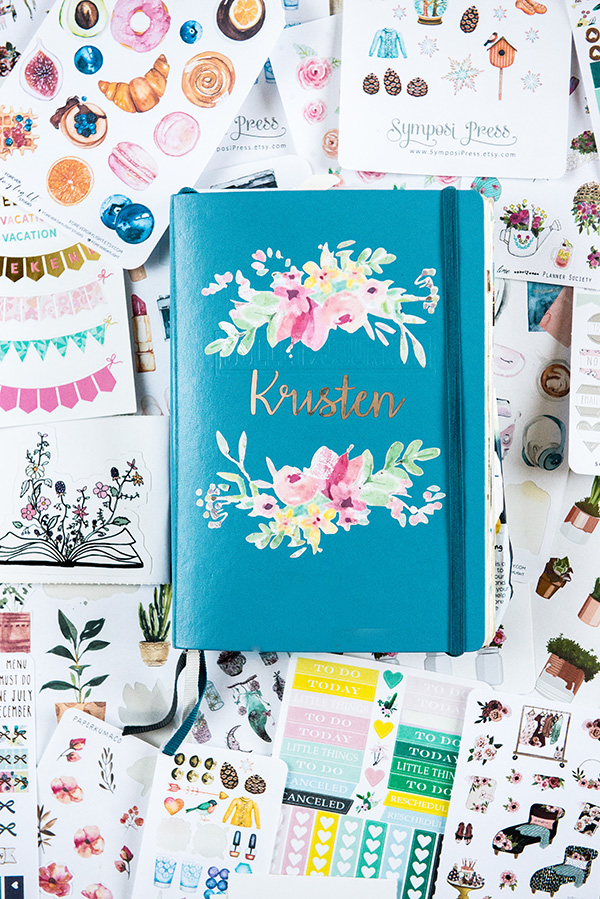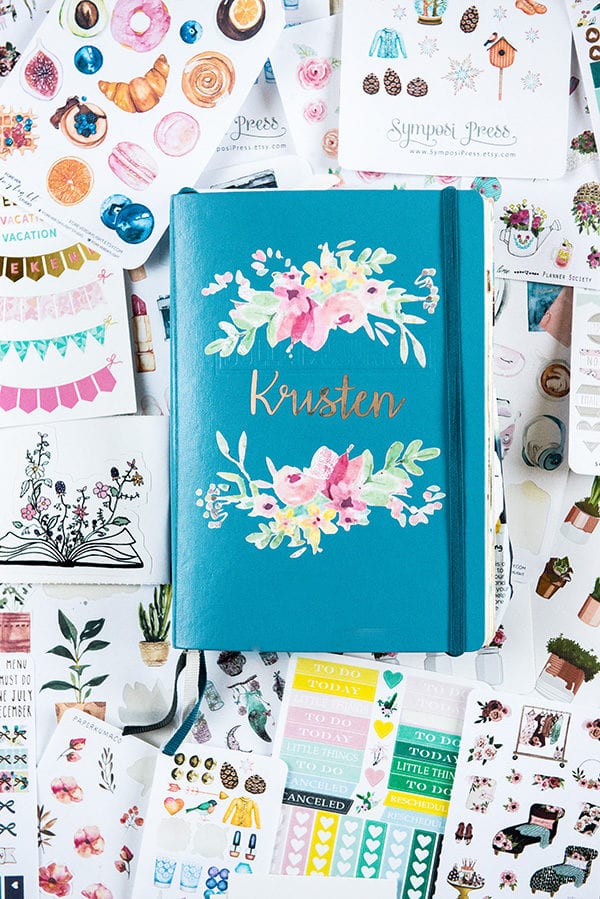 One of my favorite ways to embellish my bullet journal is with cute, functional stickers. I guess it's the tween in me, but stickers still make me really happy.
Why I Use Bullet Journal Stickers
I'm not much of an artist so having the opportunity to use the artwork of someone else in my journal really adds to the aesthetic and appeal. As much as I'd love to have artists over to draw in my journal, that just wouldn't be feasible. The next best thing to that is buying stickers to add to the layouts in my bullet journal.
There are so many options for bullet journal stickers now. Even so, I still tend to return to my most favorite websites and shops. I've gathered information on all my favorites to share with you so your sticker shopping is easier.
If you don't bullet journal but have bullet journalers in your life, the places I'm sharing today would make great gifts. I promise, if you know someone who loves to bullet journal, you can't go wrong with buying them bullet journaling stickers! Here are my favorite places to shop from: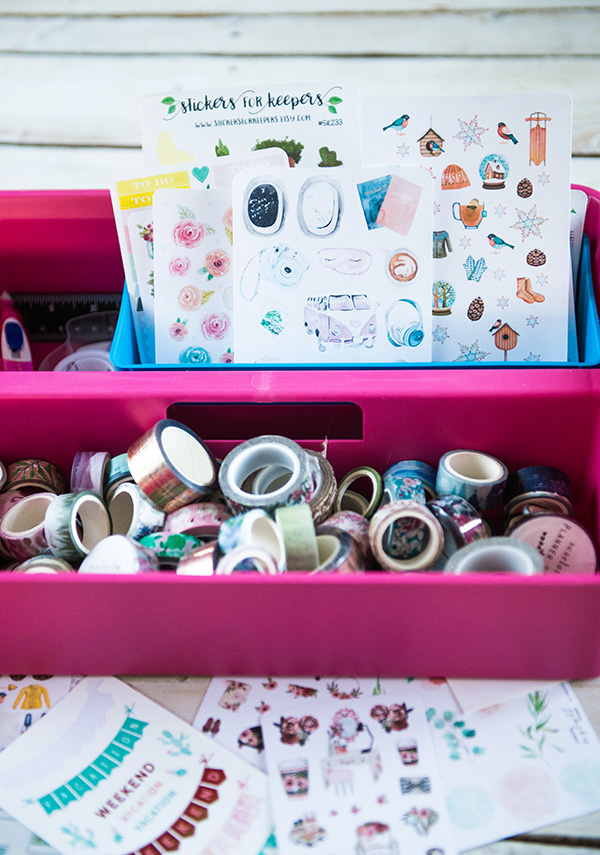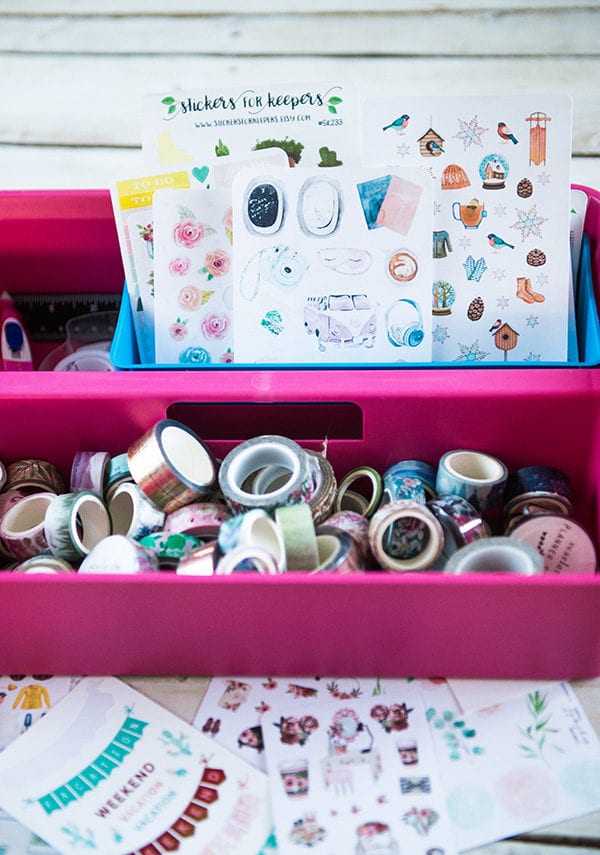 My Top 10 Favorite Places to Buy Bullet Journal Stickers
Here is your one-stop resource for where to buy bullet journal stickers. Happy shopping!
Disclosure: This blog post contains affiliate links. As an Amazon Associate, I earn from qualifying purchases.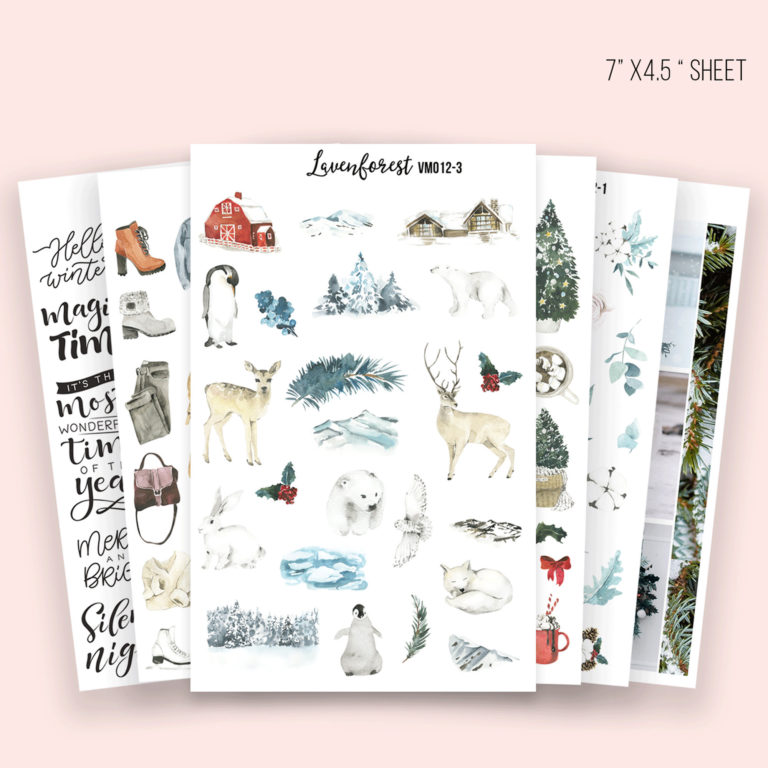 (photo source Lavenforest)
Lavenforest is one of my absolute favorite Etsy shops for buying stickers. Based out of Martinez, California, shop owner Vicki is a planner herself and is committed to creating stickers that are both functional and beautiful. She even has sticker kits, digital downloads and stickers for those people who have Erin Condren planners.
A few of my favorites from Lavenforest are the Holiday Mix Pack which includes stickers for each month of the year as well as the Planner Girl Life stickers.
Check out Lavenforest on Etsy for really great stickers that are both beautiful and affordable.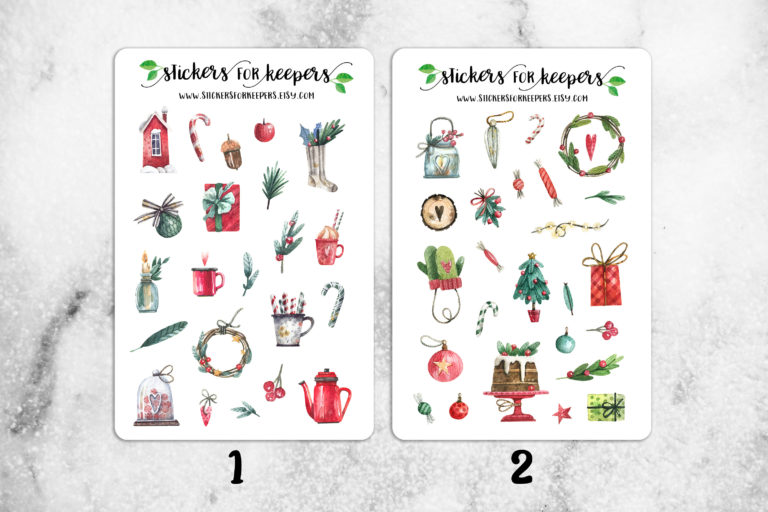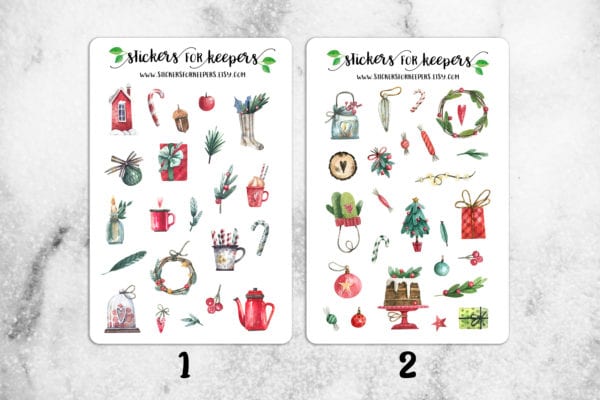 (photo source Stickers for Keepers)
I have to be really careful to limit my visits to the Stickers for Keepers Etsy shop. Every single time I'm there I load my cart way up and blow my budget. Not that the products are expensive…they have sales all the time and their prices to begin with our very reasonable. But, these whimsical, watercolor designs are so hard to resist! Shop owner, Ana, runs her shop from Scotland and is always introducing creative new products. I especially love her holiday stickers.
Rumor has it the Stickers for Keeper shop will be also having monthly kits soon. I can't wait! Make sure to favorite their store for updates.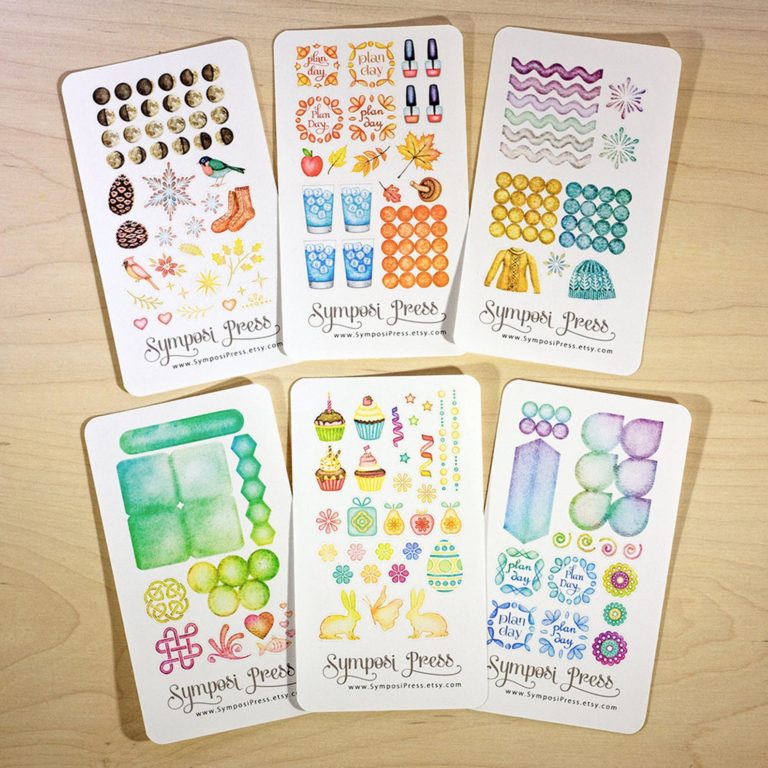 (photo source Symposi Press)
If you are looking for cute and functional stickers, Symposi Press is the store for you. I use these stickers for my bullet journal but they could also easily be used for wall calendars and sticker charts. My favorite product from Symposi Press is the sheet of Hydration stickers. They are great if you are trying to keep track of reaching your water goals each day! I use these stickers instead of making a habit tracker full of habits I'm pretty sure I'll fail at.
Julie from Symposi Press has high quality products and ships really fast. Take a look at all she has to offer in her Etsy store and I'm sure you'll be impressed.
(photo source Ginger Cat Co)
I know, I know…more beautiful watercolor stickers. I guess I have a type, right? But seriously, how can you expect me to resist the beautiful designs at The Ginger Cat Co? In addition to cute stickers for bullet journals, Shona has collections for Travelers Notebooks and other planner stickers. There's a little something for everyone in this Etsy shop.
Also, if you stink at lettering, The Giner Cat Co has some really great lettered days of the week products. The Giner Cat Co is definitely a favorite shop of mine and I think you will love it too!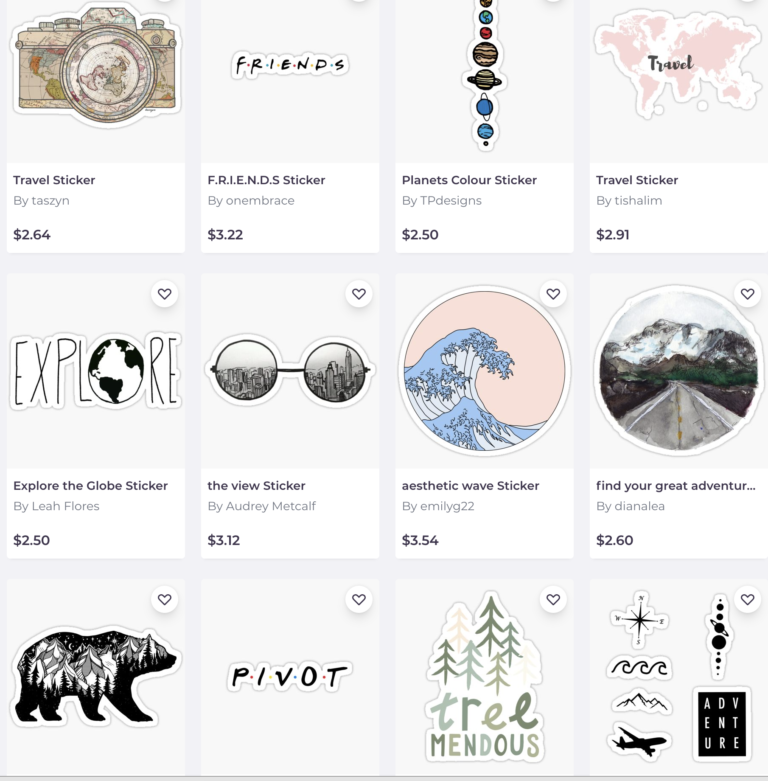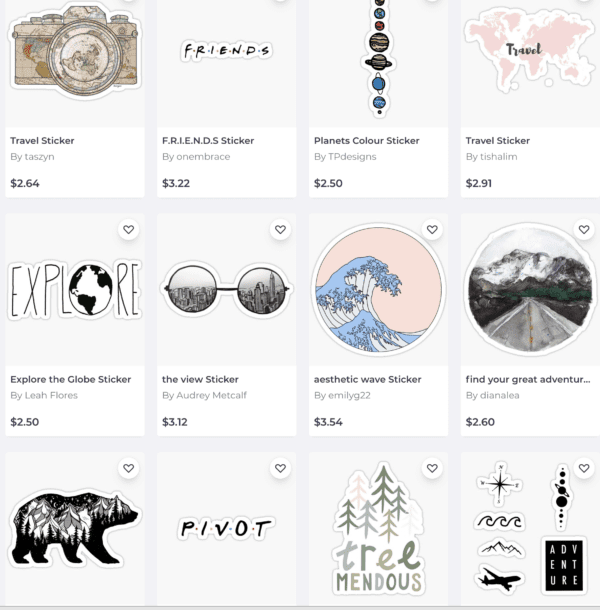 I don't buy stickers from Red Bubble very often, just because they are a little more expensive. However, when I am looking for something unique and specific to add to one of my bullet journal layouts, I turn to Red Bubble.
For example, on our recent vacation to California, I knew I wanted small stickers that were specific to the different areas we visited. I found the perfect options from Red Bubble.
What I love about Red Bubble is the more you buy, the more you save. Since most of their stickers are sold individually and not in a sticker pack, they usually have deals where you can get a pretty significant percentage off if you buy 5, and a higher percentage off if you buy 10. If you have unique ideas for what you want in your bullet journal, definitely check out Red Bubble!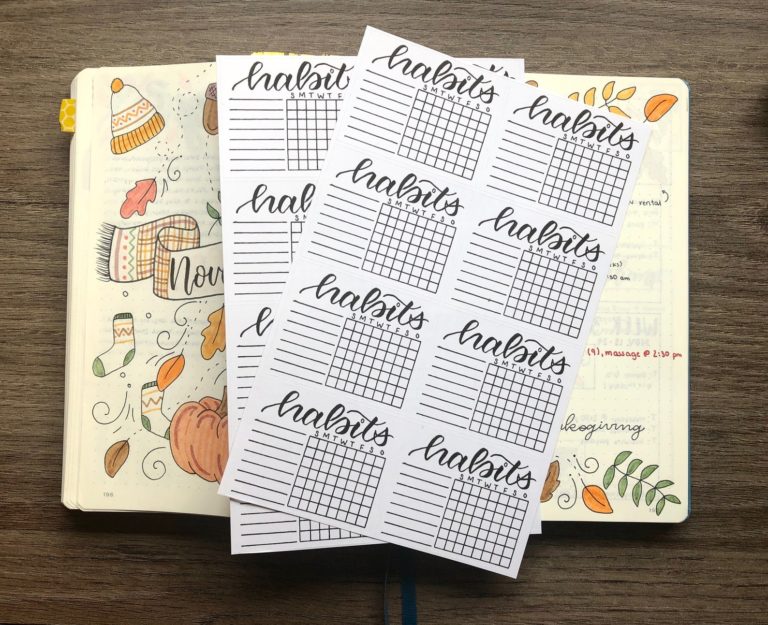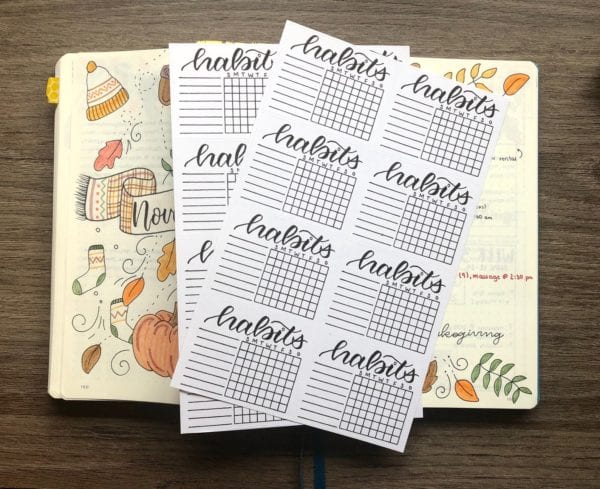 (photo source LBC Paperie)
I mentioned above how terrible I am in keeping up with habit trackers in my bullet journal. Creating the tracker is a lot of work and then by the time I've finished it, I don't really feel like doing the habits. It's a case of over zealousness, I guess!
LBC Paperie is one store that has helped me to really keep going and committing to a habit tracker. Their weekly habit tracker stickers have room for 8 habits and since they are weekly versus monthly, sticking to the habits seems a little more doable.
Oh and LBC Paperie isn't just the place to get your habit tracker. They create other beautiful sticker sheets for your bujo as well. I especially love this Botanical Sticker Pack. Make sure to check out their huge selection of products on Etsy!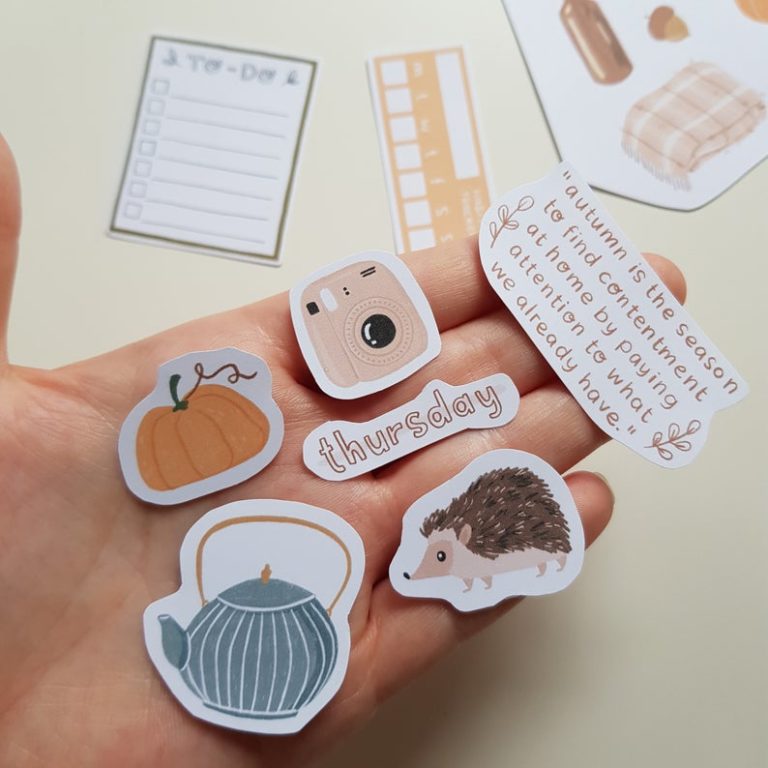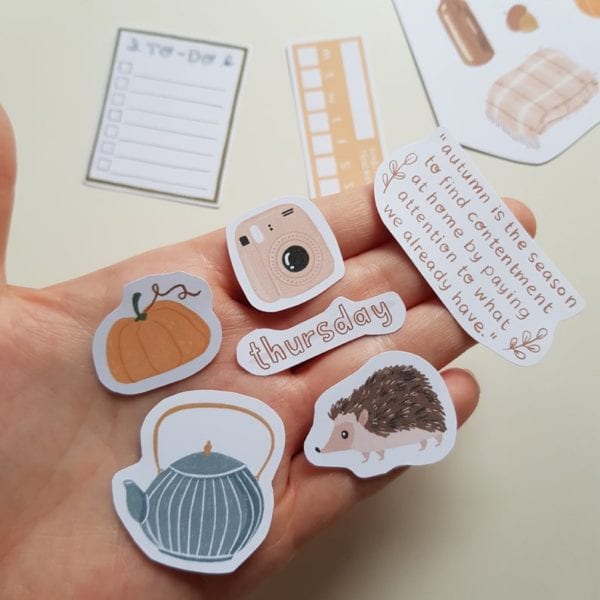 (photo source Moehren Kunst Shop)
If you love instant gratification, then you will absolutely love the Moehren Kinst Etsy Shop. Not only do they have some of the cutest decorative and productivity stickers, they also have some really beautiful digital downloads. If you own a printer and either sticker paper or cardstock and a glue stick, then these digital downloads are a great option for adding some extra flare to your journal.
The Moehren Kunst shop has some other really cute things as well, like post cards and coffee mugs as well as a lot of great habit tracker sticker options. Visit their shop to find a lot of fun ways to fill up your journal!
(photo source Elyse Breanne Design)
If quotes are your thing, then the Elyse Breanne Design Etsy store is your place for stickers. I love embellishing my planner with quotes and this Etsy shop has plenty to choose from.
From empowering quotes to motivate you to fun and whimsical quotes that express your personality, you will love the bujo stickers you find at Elyse Breanne Design!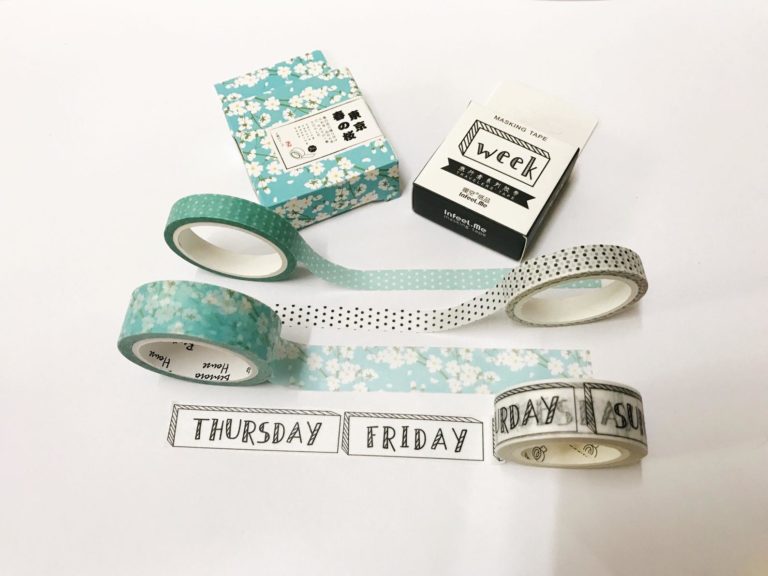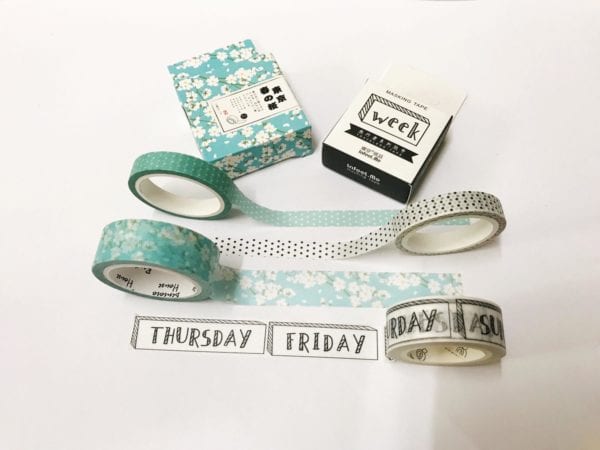 (photo source Callaby Crafts)
I know that Washi Tape isn't really stickers, but my list of favorites wouldn't be complete without mentioning Callaby Crafts.
Callaby Crafts is an Etsy store out of the UK and it features both stickers and washi. I use washi tape all the time in my bullet journal just to add a little bit of extra sparkle to my monthly and daily bullet journal layouts. I especially love the Days of the Week washi tape because I stink at hand lettering. This washi tape looks hand-drawn and makes your days of the week header columns extra cute! With a giant selection of decorative washi tape, sticky notes, and stickers, you'll find everything you need at Callaby Crafts!
I almost hate to even bring up Amazon because I think there are so many great independent retailer options. However, I have to admit that sometimes Amazon is a great place to buy stickers for bullet journaling.
I use independent retailers for the more artistic stickers, but I love to buy a bullet journal sticker book like the Happy Planner selection you can find from Amazon. These sticker books are a great way to get a large selection of productivity stickers for a really great price. (You can also buy Happy Planner stickers at local retailers like Michaels).
For bullet journal stickers Amazon isn't my main source for buying, but they do have some great options available.

Additional Bullet Journal Resources
So there you have it…my all-time favorite places to buy stickers for my bullet journal. You may have other questions, like "where can I buy a bullet journal?" or "are there free digital bullet journal stickers anywhere?". I have additional bullet journal resources on Dine & Dish and there are also several awesome blogs out there with a lot of great information. Here are a few additional places to check out:
Do you use bullet journal stickers?
I hope you found this blog post helpful and discovered some new places to buy fun products for your bullet journal. Just a reminder, your bullet journal is YOURS. If you don't want it to be full of stickers and artwork, then don't add those things to your journal. That's the great thing about bullet journaling, is it is completely customized to what works for you!
If you have additional shops or places you like to buy things for your bullet journal, please let me know. Happy journaling!
Disclosure: This blog post contains affiliate links. As an Amazon Associate, I earn from qualifying purchases.