An overview of how I follow the Bullet Journal system, including a video walking you through my December bullet journal! (Plus a list of the supplies I use and love).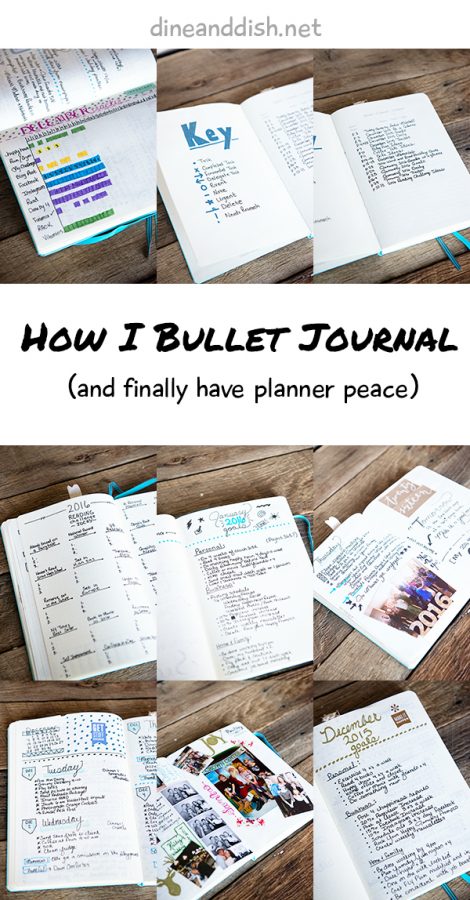 Happy New Year, friends!
I am so excited to share this video and blog post with you today because I know that with the new year, so many of us have "get organized, once and for all" on our master 2016 goals list! A few days ago on Snapchat (I'm dineanddish there), I shared a walk through video of my Bullet Journal – and I don't think I've ever received so many snaps back in return. Everyone wanted to know more about this planning/goal setting/memory keeping/ list making system I've been using to organize my busy life. Because of all the requests, I decided to do a more in depth video and blog post for you all. Click below to watch the video, then after that, you can see my visual walk through with pictures and a little explanation (but most of the explanation is actually in the video). I'm also sharing at the bottom of this post all the tools I use (although the list isn't long…it's a super simple and flexible system). I am so excited that I've finally found PLANNER PEACE!! Finally!
I've admitted many times before that I have a bit of a notebook / planner addiction. I just love pens and paper and lists. My problem was that I was spending all of this money on multiple planners each year, and liked many of them a lot, but never found a planner that met ALL of my needs. As a mom, business owner, wife, house cleaner, cook, gift buyer, reader, photographer, memory maker, memory keeper, friend… you get the idea… there wasn't a planner out there that easily encompassed everything. What ended up happening is I would have 5 different planners and notebooks I was using at the same time, and the end result was chaos and confusion. The plan was NOT working.
I came across the Bullet Journal concept a few years ago, and began using the system in a way, but didn't full adapt to the entire bullet journal system until this past fall. This blog post has a lot of information, but I wanted to just walk you through how I'm using the Bullet Journal system and how I finally found planner peace! For the most detail, watch the video. It's long but in depth!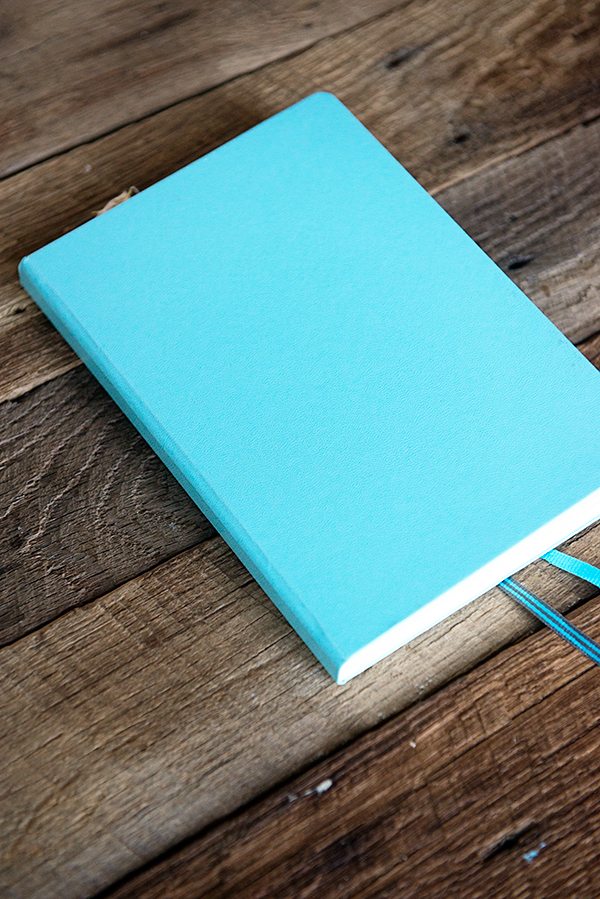 My notebook of choice is the Leuchtturm 1917 (A5) Dot Grid notebook. I've only been able to find it on Amazon (you can buy it here). I've tried Midori Traveler's Notebooks as well as a simple Moleskine Notebook but love the Leuchtturm notebook the best. I found the Traveler's Notebooks to not have enough pages (so I'd have to switch out notebooks too often). I love that the Leuchtturm has the index and the pages are already numbered. The paper is the perfect weight and the archival quality of the book is important to me.
(Note I've been told the Leuchtturm 1917 (A5) Dot Grid Notebooks have a really delayed shipping time right now (February). There are several on Ebay here if you don't want to wait!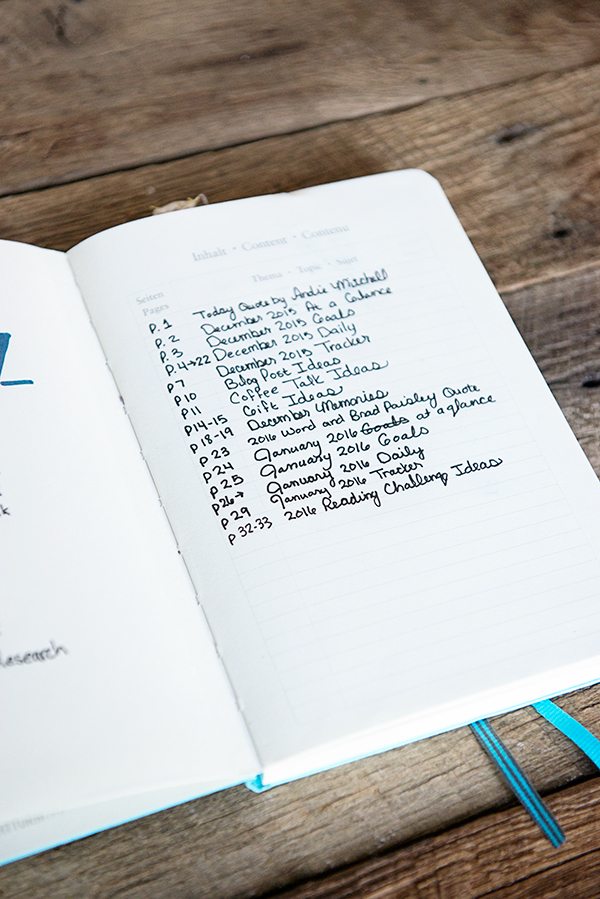 Please note though… with the Bullet Journal system, ANY notebook will do! There's no need to go out and spend money on fancy notebooks. The best notebook is the one you like that works best for your needs.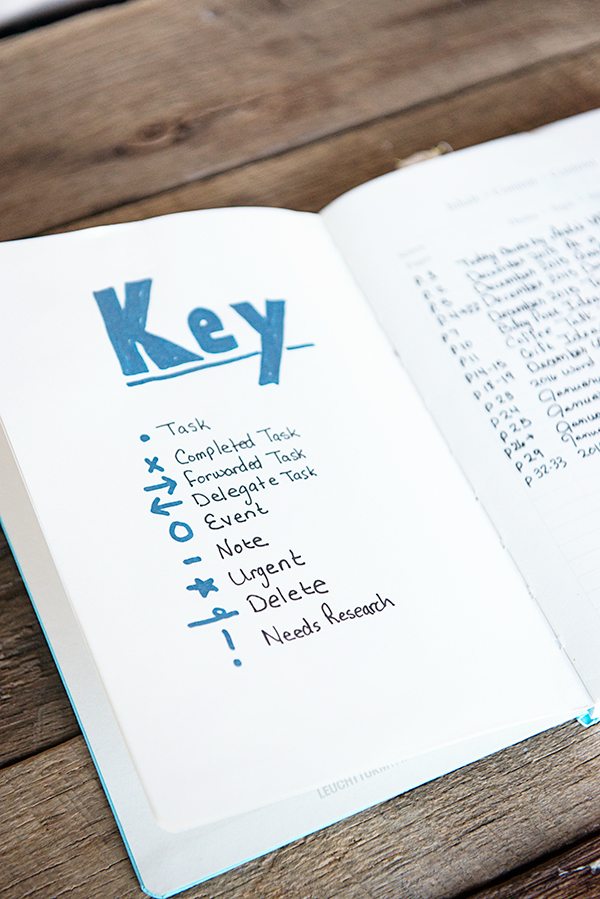 The Key I use is from the Bullet Journal site – and is the one I've used for quite some time. The symbols in the key are used to mark the status of your to-do list items. Pretty plain and simple, right? The symbols remind me a lot of what I've used for the past 20 years from the Franklin Covey system. I've used similar symbols for at least that long and it has always worked really well for me. This is the part of bullet journaling I was and have been doing. The rest is new to me as of this past fall.
For me, bullet journaling is part daily tasks, part goal setting and planning, and part memory keeping…and in addition, a great place to keep collections of lists and notes that are important to you. Here are a few of my December pages.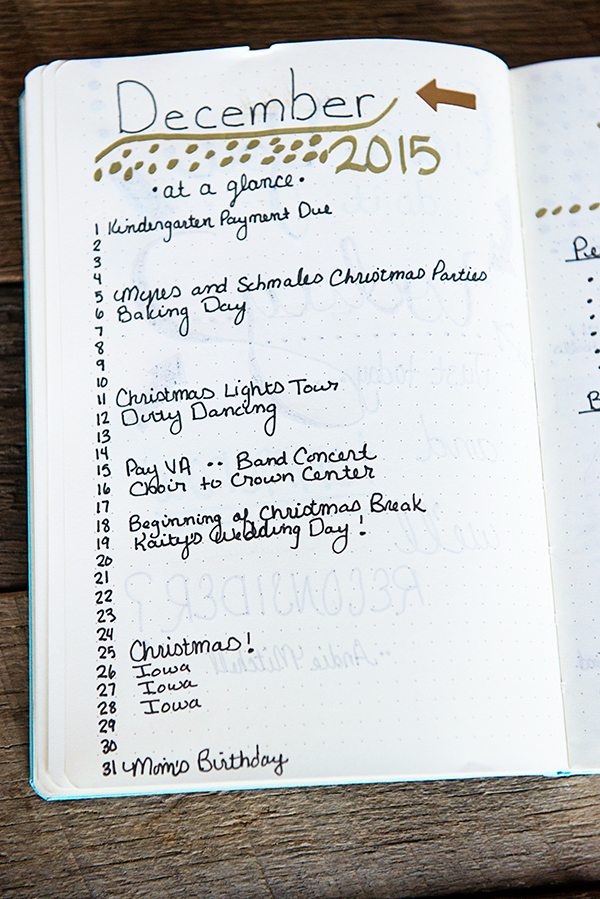 I keep our family calendar and my work calendar in a Google Calendar. With an active family of 6 and a busy business, there are some things I have to keep electronic so that my husband and assistant can have access to. My monthly at a glance page is just a general overview of the big events happening in the month. It is referenced in the index as well, so easy to find if needed.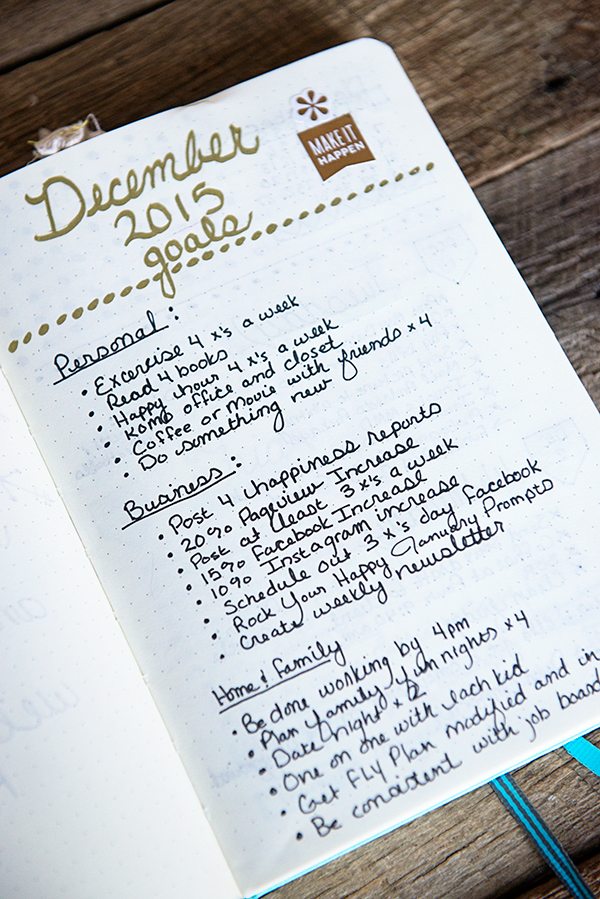 Each month, I create a page for my short term goals. This is a copy of my December 2015 goals (also indexed for easy to find access). (In the next day or so I'll go into my goal list and evaluate how I did.)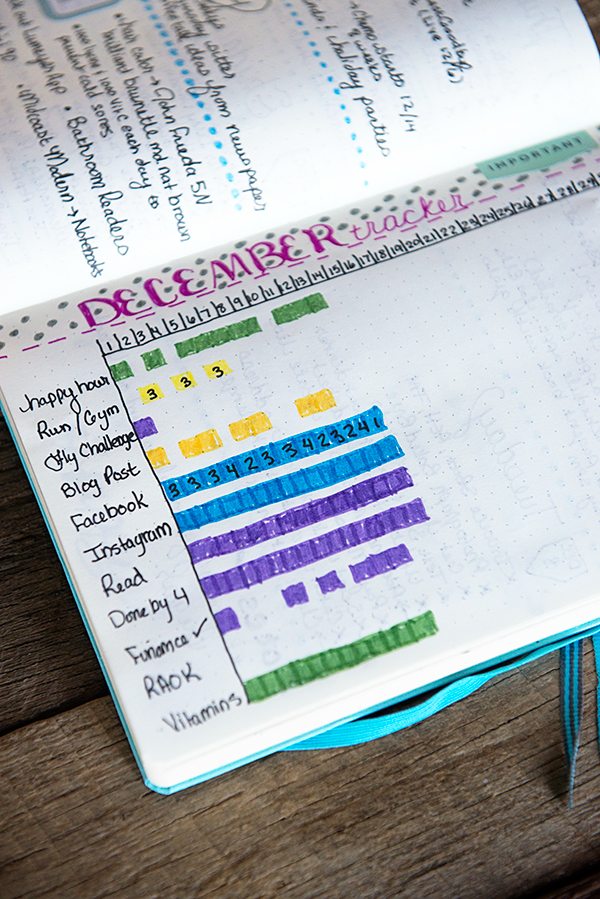 This is my December Tracker. I completely and totally copied the idea from an amazing Bullet Journal blog I've referenced before, Boho Berry. I absolutely love and adore this blog, for the Bullet Journal posts and more (go visit)! So here's the deal with the habit tracker… I LOVE this concept. However, I sucked at keeping it updated. I'm going to give it a try in January and will hopefully stick to it, but if I don't, then I'm not going to migrate the concept over to February.
Here's the thing about planning (and sometimes what you'll find in the bullet journal community)… we spend so much time planning, and making things pretty, that we fail to actually execute. The joy of bullet journaling is if it doesn't work for you this time, you have complete flexibility to change it up the next month, day or year! It is 100% customizable to what works for you!
The real "meat" of my bullet journal are the "dailies". The daily to do lists are where I write down what I need to get done each day. In addition, I've been keeping a section of one thing I'm thankful for as well as just a quick highlight of memories from the day. I love that since I am the one making the notebook layout, each day can have as much or as little space as I need. (You can find out about my routine for filling these out in the video).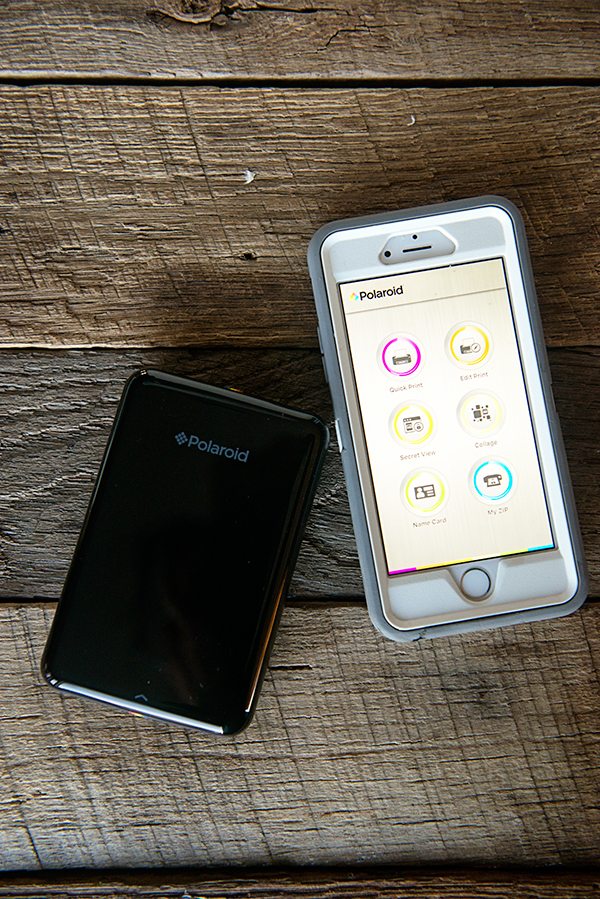 My daughter received this awesome Polaroid Zip Printer for Christmas, and I just ordered one for myself because I love it so much. I take so many pictures that just stay on my phone, so now I've been printing them to add to my daily memories. Not every day has a photo, but if it does, I just stick it in the day it corresponds to! I'm so excited about this 🙂 (The printer prints small photos that you can use like a normal photo or peel off the back and it becomes a sticker!).
In the Bullet Journal world, what you are seeing above are "Collections". These are the random things that you want to keep track of, but in a traditional planner you may not have room for so you'd have to use a separate notebook. These are a few examples of the collections I have in my current notebook. These are all indexed in the front of the notebook, and are just intermittently placed throughout.
The first picture is of a 2016 reading challenge I'm doing and it's based on book genre. I'm using this collection to keep track of books I might read as I come across them.
If you follow me on Snapchat (I'm dineanddish there) I do an almost daily coffee talk each morning. This is where I keep the random ideas for what to talk about as they pop into my head.
Next, I have a 2 page spread of gift ideas for my family (and myself).This notebook will be with me long past the holidays, so it's a way I can keep track of ideas all year long, in one notebook!
Each month I do a spread of the highlights from that month. This picture is of my December highlights (it was a GREAT month!).
And finally, the start of 2016 page…with a quote I loved and my 2016 word of the year.
Collections are basically whatever you want them to be. Again, this system is so flexible!
And finally, so many of you have asked what supplies I use. Again, your bullet journal does not have to be fancy, at all! I'm using it as a bit of a creative outlet for hand lettering and doodling, but it's not necessary at all. The point of the Bullet Journal is to help get your life on task and your thoughts down in one, centralized place. Everyone's bullet journal is different!
My Favorite Bullet Journal Supplies:
Leuchtturm 1917 Dot Grid Notebook A5
Studio Calico Monthly Planner Embellishment Kits (so fun if you want stamps, stickers, etc)
There are so many great examples of fabulous Bullet Journals on the web. Search You Tube, Instagram, Pinterest (follow this board specifically for Bullet Journaling), and more… you are sure to find plenty of ideas and inspiration!
So, what do you think? I know this was long but hopefully it answers all your questions! I'd love to chat bullet journaling with you. Leave a comment and let me know what you think of bullet journaling and any questions, thoughts, ideas you have.
Thanks and happy planning!
Disclosure: This blog post contains affiliate links. As an Amazon Associate, I earn from qualifying purchases.