Creamy caramel custard is paired with chocolate meringue in this unforgettable pie recipe from the Karo® Syrup website.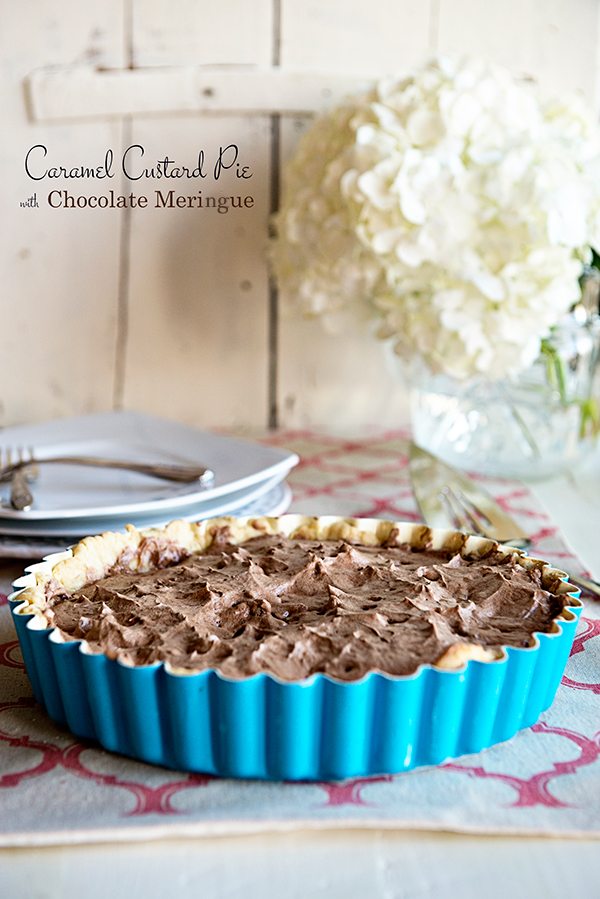 OK friends, I know you probably thought my new found love for pie making would wear off after all that pie making at the end of 2014. You probably assumed that I'd eventually tire of making the perfect pie crust and filling them with amazing things.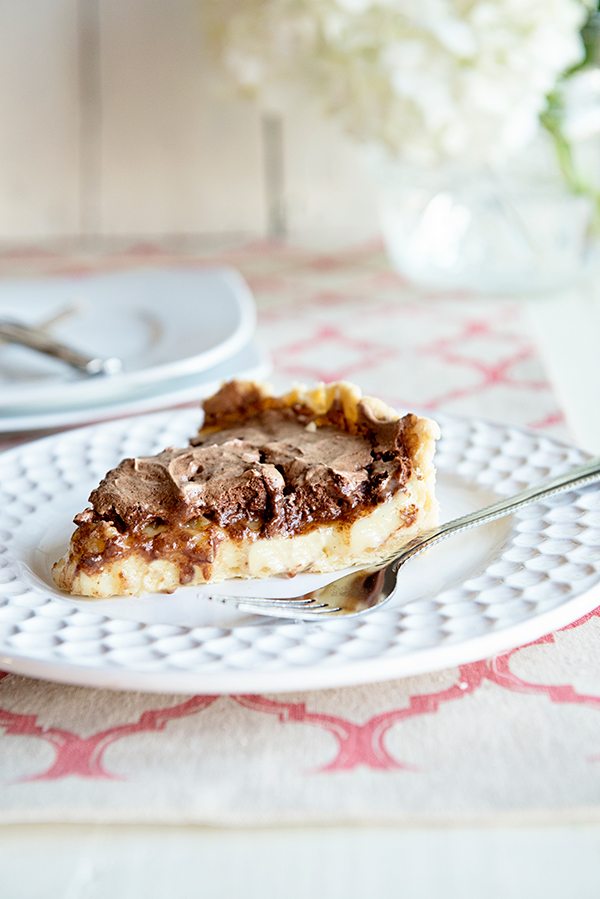 The truth is, I can't stop making pies. Now that I know how easy they really are, pies are my "go-to" dessert to make of choice! My husband loves fruit pies, but I love pudding and custard pies. When I was shown this recipe for Caramel Custard Pie on the Karo® Syrup website I knew it was one I definitely needed to try. I loved the original recipe…I mean who wouldn't…but I wanted to switch it up a just a bit. What goes really great with caramel? Well, chocolate, of course! I decided to take my first foray into making chocolate meringue and it was a delicious success!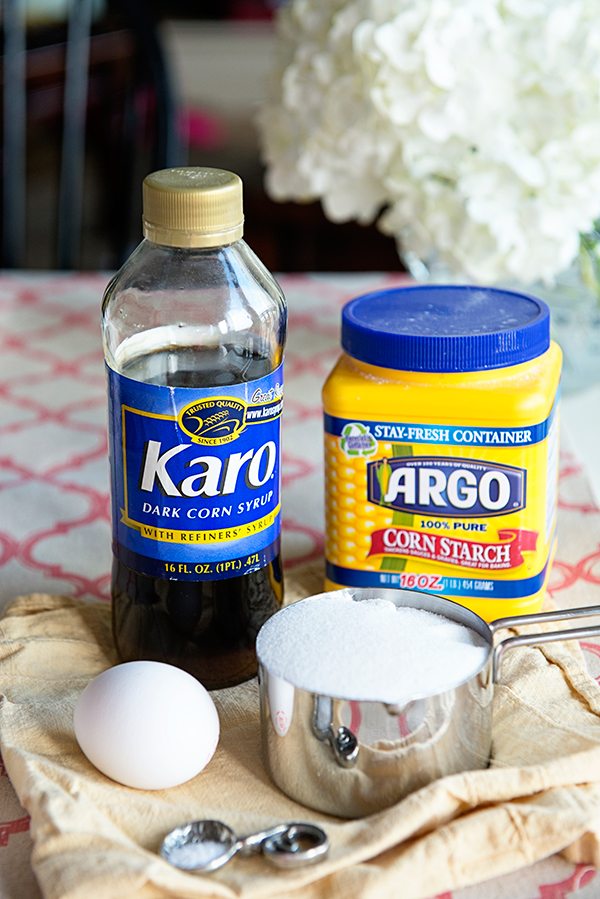 Aside from the flavor combination of caramel and chocolate, what makes this pie really special is the creamy texture of the custard layer. Thanks to the help of Karo® Dark Syrup the custard has an extra smooth, creamy texture and just the right amount of sweetness. The caramel flavor is distinct, which pairs so well with the chocolate meringue!
If you can't quit pie like me, I'd love for you to give this Caramel Custard Pie with Chocolate Meringue a try! I really think you'll love it. Enjoy!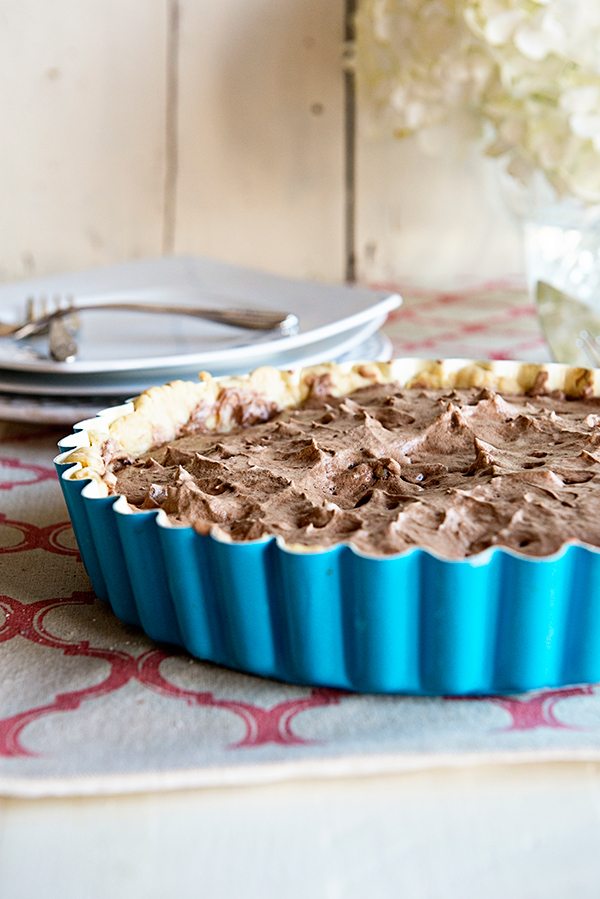 Caramel Custard Pie with Chocolate Meringue
A creamy and sweet Caramel Custard Pie with Chocolate Meringue - something different than the usual cream pie!
Ingredients
1/2

cup

sugar

3

tablespoons

Argo® Corn Starch

1

dash of salt

2

cups

milk

3

egg yolks

1/2

cup

Karo® Dark Corn Syrup

1

tablespoon

butter

1

teaspoon

Spice Islands® Pure Vanilla Extract

1

8-inch baked pie crust

3

egg whites OR 1/2 cup pasteurized egg whites

1/4

teaspoon

Spice Islands® Cream of Tartar

5

tablespoons

sugar

2

Tablespoons

cocoa powder
Instructions
Preheat oven to 350°F.

Combine 1/2 cup sugar, corn starch and salt in heavy saucepan. Add milk and cook until thickened, about 3 to 5 minutes, stirring constantly. Remove from heat; cool slightly.

Beat egg yolks and corn syrup in a medium bowl. Slowly add hot mixture to corn syrup mixture, beating constantly. Return custard to pan and bring to a simmer over low heat. Cook 2 minutes, stirring constantly. Stir in butter and vanilla. Pour hot filling into baked pie crust.

Beat egg whites and cream of tartar to soft peaks. Slowly add 5 tablespoons sugar and 2 Tablespoons cocoa powder, beating until stiff peaks form. Spread meringue on top of hot filling to inside edge of crust.

Bake for 12 to 15 minutes. Refrigerate.
Disclosure: This post is sponsored by One2One Network on behalf of ACH Foods. I am an ACH Baking Ambassador. Thank you for supporting the brands that make Dine & Dish possible!