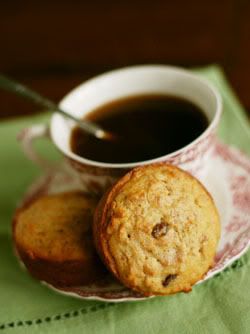 This weekend, as I was cleaning out my bathroom cabinets, I came to the realization that I have some serious commitment issues. Not with relationships, not with work and not with family obligations. My commitment issues lie in the form of product commitments. Shampoo for example. I buy shampoo, get through 3/4 of the bottle and go out and buy new shampoo. Instead of using all of the shampoo left in the old bottle, I put it in my cabinet and start using the new bottle. Hairspray, lotion, makeup… it is all the same. I just toss them to the side and give the newest product my attention. I can't commit to a whole bottle of shampoo therefore I have cabinets full of the used bottle rejects wondering what they did to fail me. The thing is, I can love the shampoo, but I love trying out new things even better. Eventually the shampoo of the moment will get put aside and a shiner model will take its place too. I am, keep in mind, and equal opportunity non-commiter.
I am afraid I am passing this same trait on to my kids. If you look at the cereal boxes in our pantry, you will find boxes of cereal with 3/4 of the cereal gone. When I think we are running low on cereal, I go out and buy new cereal. As soon as the new cereal enters the house, the old boxes of cereal lose their appeal for the woo of something new.
This muffin recipe is for those of you with commitment issues, like myself. You can make your neglected cereal feel loved again by using the remaining bits to make muffins that will make you want to have even more neglected cereal so you can make them again and again. In this case, being a non-commiter is actually a good thing!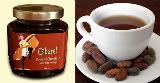 Along with these muffins, we enjoyed a cup of Cabaret Brewed Chocolate. Sweet, rich, unique… Cabaret Brewed Chocolate is the perfect drink for those of you who may not be fans of coffee but enjoy a warm beverage. Not as sweet and caloric as hot chocolate, this product is one you will want to keep around as the weather turns colder. The folks at Cabaret are giving my readers a chance to win a jar of of their Brewed Chocolate. To be considered, check out the Cabaret website and then please leave a comment on this post telling me what your favorite warm beverage is. All entries must be submitted by 10pm CST on Tuesday 9/16 and the winner will be notified via email the following day. Good luck!
Breakfast Cereal Muffins (from Recipezaar)
30 min | 10 min prep
SERVES 12 , 12 muffins
1 egg
1/4 cup salad oil or vegetable oil
1/2 cup milk
1/4 cup honey
1 cup flour
1/4 cup brown sugar, packed
3 teaspoons baking powder
1 teaspoon salt
2 cups breakfast cereal (like Raisin Bran, All Bran, Corn Flakes, Rice Krispies, etc.)
Preheat oven to 350°F.

Grease 12 medium sized (2 3/4″ diameter) muffin cups.

In a mixing bowl, beat egg and whisk together with oil, milk and honey.

In a large bowl combine the dry ingredients; mixed well.

Pour the wet ingredients into the dry and stir just until flour is moist (batter should be lumpy).

Fill muffin cups 2/3 full with the batter, and bake for 20-25 minutes (until golden brown and a toothpick comes out clean when inserted).

Remove from pan immediately.
Looking for more ways to use up some breakfast cereal? These food bloggers have some great ideas:

Tomorrow night is the deadline for entering the drawing for the County Bob's Cookbook! Check out the details HERE
The Adopt-a-Blogger 2 matches have been made! Make sure to check out and support those people participating. Please make sure to drop by my adoptee's site, Apples and Butter, and say hi!
There is a new site for moms out there created by two of my favorite food bloggers. Make sure to check out Voice of Mom