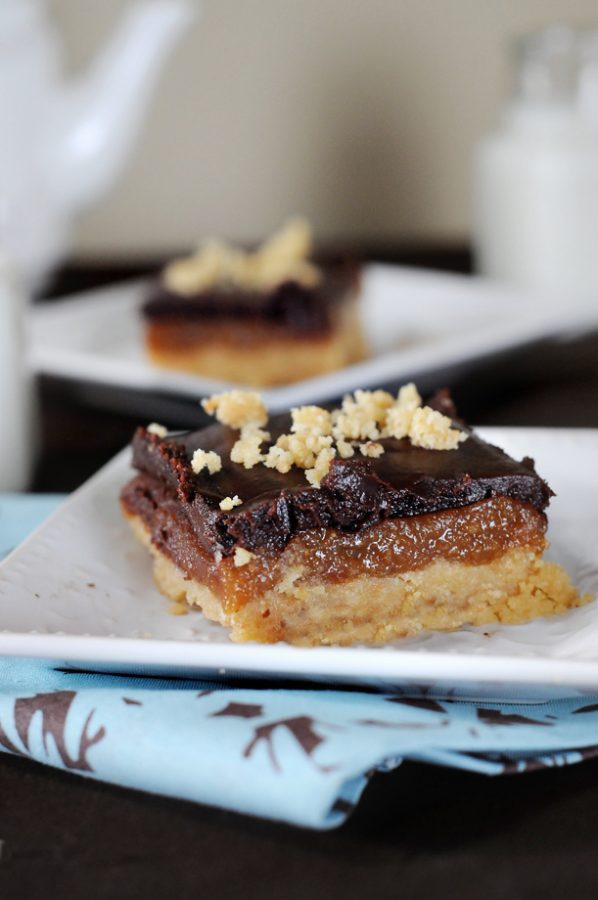 After the egg cream float, daycare days, we moved to the country. Well, it was 3 1/2 miles south of the tiny town I went to school in, but to a young girl, that was country. There was no Pizza Hut delivery. There were no friends just dropping in to see if I wanted to play. There was nothing but my family and the animals and the land. The worst part about it was there was no easy access to candy. I had friends who could just walk to a convenience store to get their candy fix. Not me… I had to wait until we'd "go into town" before I could get candy. Such a rough life I lead…
I never understood why my mom couldn't just make candy bars. I mean, the ingredients were right there on the side of the package. How hard could it be to figure out how much Thiamine Mononitrate and Polyglycerol Polyricinoleate went into a candy bar? Once again, you can pity me because my mom never even tried… I was left candy deprived.
You can imagine my determination the other day when we passed an apartment complex right next to a gas station and I heard my 7 year old exclaim "That would be the best place to live, ever!" When I asked her why, she said "Because you could get candy easily any time you wanted!" Ahhhh…. the flood of memories came rushing back to me and I became bound and determined to give my girl what I never had… her favorite candy bar without having to wait until a "trip to town" to get it.
OK so – Homemade Twix Caramel Cookie Bars…. soooooo good, but no substitute for the real Polyglycerol Polyricinoleate filled goodness you can find at the convenience store. If you are looking for a shortbread caramel Twix type cookie bar, this recipe is for you. If you are looking for the real thing, move next to a gas station.  I'm pretty sure that's the only solution.
Recipe: Homemade Twix Caramel Cookie Bars
For the shortbread layer:
2 sleeves Girl Scout Shortbread cookies, finely crushed (I used a food processor)
2 Tablespoons granulated sugar
9 Tablespoons butter, melted
Combine cookies, sugar and melted butter in a bowl. Press into prepared 8-inch square baking dish. Place in the refrigerator to chill while you create the caramel layer,
For the caramel layer (from Liz at Hooiser Homemade)

1 cup graham crackers, crushed
3/4 cup brown sugar
1/3 cup white sugar
1/3 cup milk
1/2 cup butter
Combine all ingredients into a medium sized saucepan and bring to a boil, while stirring, over medium heat. Continue stirring and allow the mixture to boil for 5 minutes, or until caramel starts to pull away from the side of the pan. Pour the caramel mixture over the shortbread crust, spreading so it is an even layer. Chill in the refrigerator for 1 hour.
For the chocolate:
1 package Milk Chocolate chips
1 Tablespoon butter
1 Tablespoon whipping cream
In a microwave safe dish, melt the chocolate chips and butter together on low power for 2 minutes. Stir in the whipping cream. Continue the melting process at 30 second intervals until chocolate is melted and smooth. Pour over the caramel layer and spread until even and smooth. Place in the refrigerator for 1 hour, or until settled. Cut into squares, top with crumbs from the shortbread crust, and serve.