I'm sharing the secret behind a family favorite cookie recipe, and making traditions with the youngest members of the family. This is a Hallmark Life is a Special Occasion story.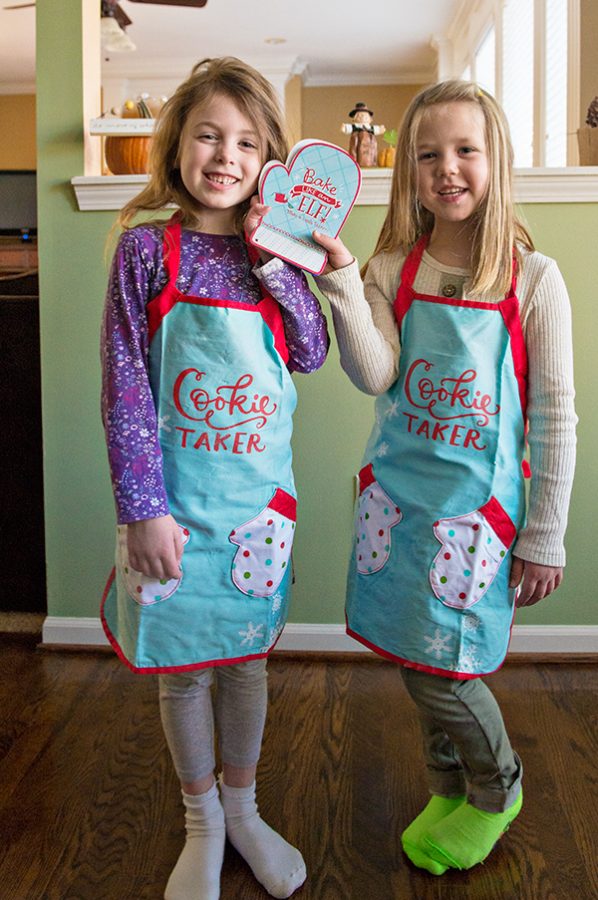 The holiday season, especially, seems to be prime time for sharing family recipes. Loved ones gather together, over food, and before the end of the day someone is saying "Those were so good! Can I have the recipe?"
My late Aunt Dee used to bring the best cookies to our holiday celebrations. They were round sugar cookies with a thin, white icing and decorated with green leaves and red hot holly berries. We all loved them, but my sister Kathy was the biggest fan. Every holiday she would ask my Aunt for the recipe and every holiday my Aunt would deny her request, saying "It's a secret family recipe".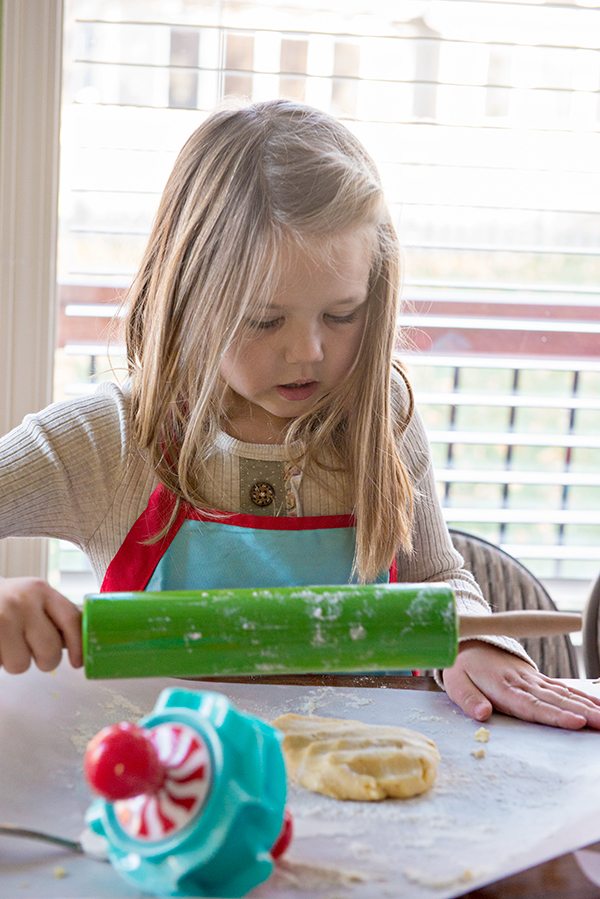 Finally, after many years of my sister begging, my aunt responded… "Listen… when you get married and are starting traditions of your own, I'll share the recipe with you."
Kathy was so excited. She stopped asking for the cookie recipe and instead, looked forward to receiving the recipe on her wedding day.
Several years passed by and my sisters wedding day finally arrived.
I recall sitting with my sister before the wedding, when my Aunt Dee walked in the room.
"Kathy, I have a special present for you!"
She handed Kathy a beautifully wrapped box, adorned with a giant bow. We were anxious as ever to see what was inside.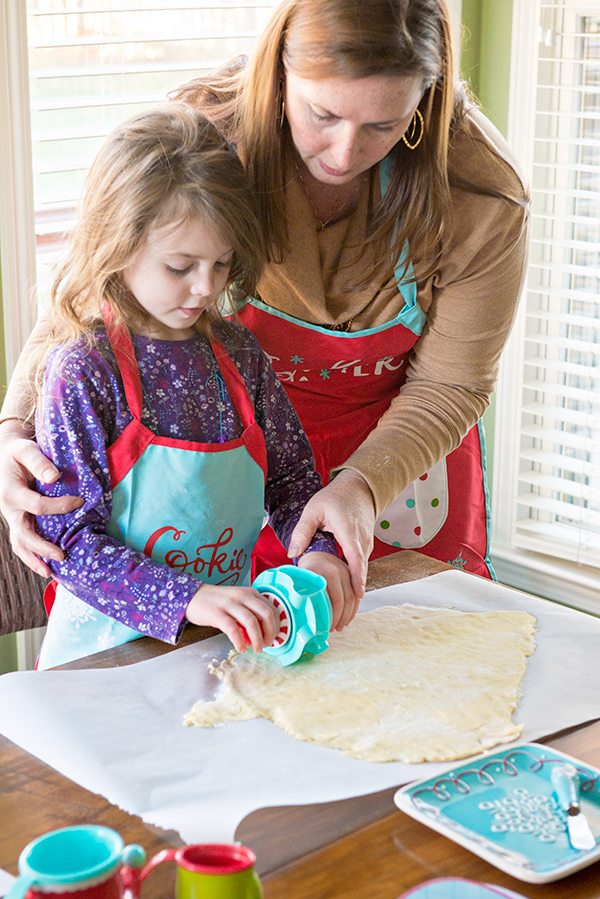 As Kathy slowly untied the bow and began to unwrap the paper, my aunt silently watched from the corner with a smile spreading across her face.
The lid to the box came off, the tissue paper was pushed aside, and my sister started laughing uncontrollably, with tears springing from the corner of her eyes.
My aunt Dee was laughing just as hard.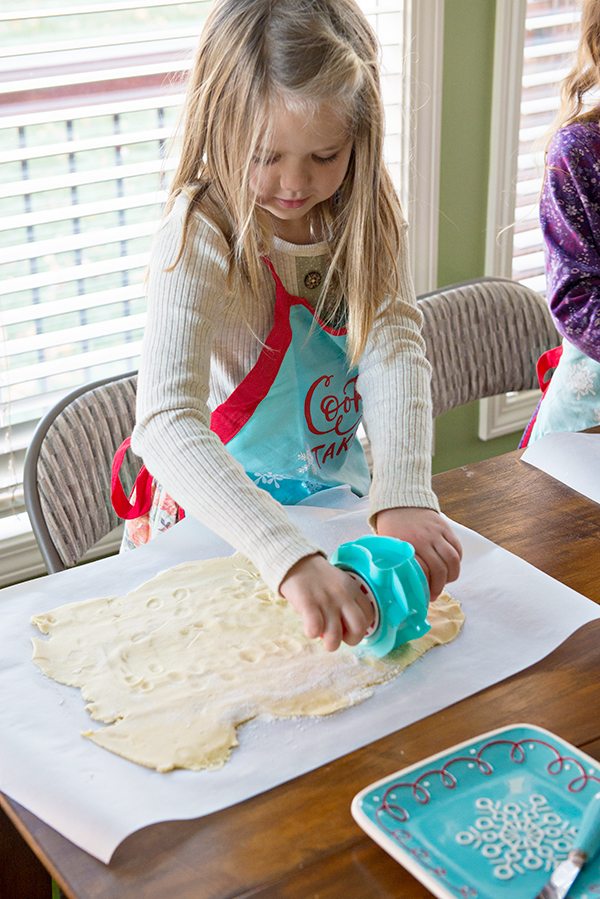 I was so curious and finally pushed my way over to my sisters side to peek in the box. When I looked down I saw…
A roll of Pillsbury slice and bake cookies.
A carton of canned vanilla frosting
And red hots.
This "secret family recipe" that we had all longed for over the years was about as simple of a recipe as you could get! My aunt had no idea when she first brought these cookies to a family gathering that they would be all anyone would talk about when it came to recipes for years to come!
You see, sometimes family recipes are less about the recipe and more about the memories surrounding those recipes.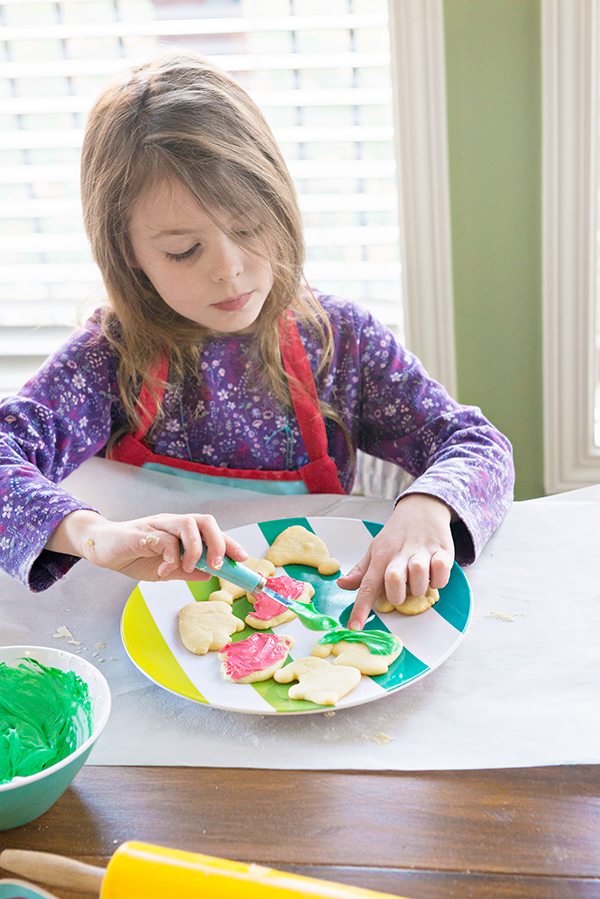 They are about the moments shared, the traditions made, and the love passed on.
My Aunt Dee has since passed away, but her memory lives on through the Pillsbury cookie creations that remain on our table, each and every holiday.
Holiday traditions don't have to be complicated. They can be as simple as getting two friends together to "Bake Like an Elf". Hallmark can help launch these traditions with their Bake Like an Elf kit and many other fun and simple gifts that help bring traditions to life. I hope you enjoy building your own traditions this holiday season – full of fun, laughter and love!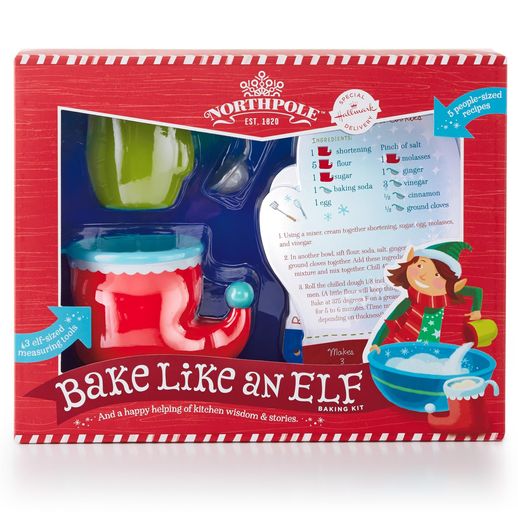 Disclosure: A special thanks to my friends at Hallmark for sponsoring this post. All opinions expressed are my own. For special discounts, product offerings and news about Hallmark, feel free to sign up for their newsletter. Thanks for supporting brands that help Dine & Dish to be possible.