Cranberry Orange Butter is a delicious simple appetizer and an awesome homemade holiday gift idea!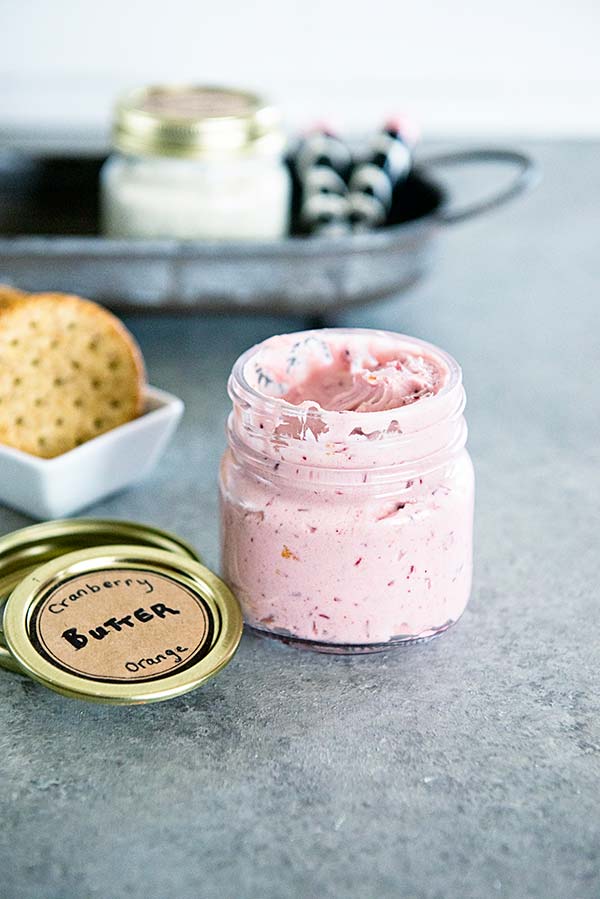 It's that time of year where all across the blogosphere you start seeing holiday gift guides. Honestly, I always have the best intentions of writing up some holiday gift guides for you all. I really do. Then life gets in the way and I'm too busy looking at others holiday gift guides trying to figure out what the heck I'm going to buy everyone on my own list, and forget doing the blog gift guide. Oh well. It appears you all have survived the past 11 years without my holiday gift guide suggestions. What's another year? 
I do have an awesome neighbor gift or hostess gift idea today, courtesy of my friends at Midwest Dairy. This homemade Cranberry Orange Butter is so very easy to make and packages up so cute, it'd be a great gift to pass on to multiple people on your list.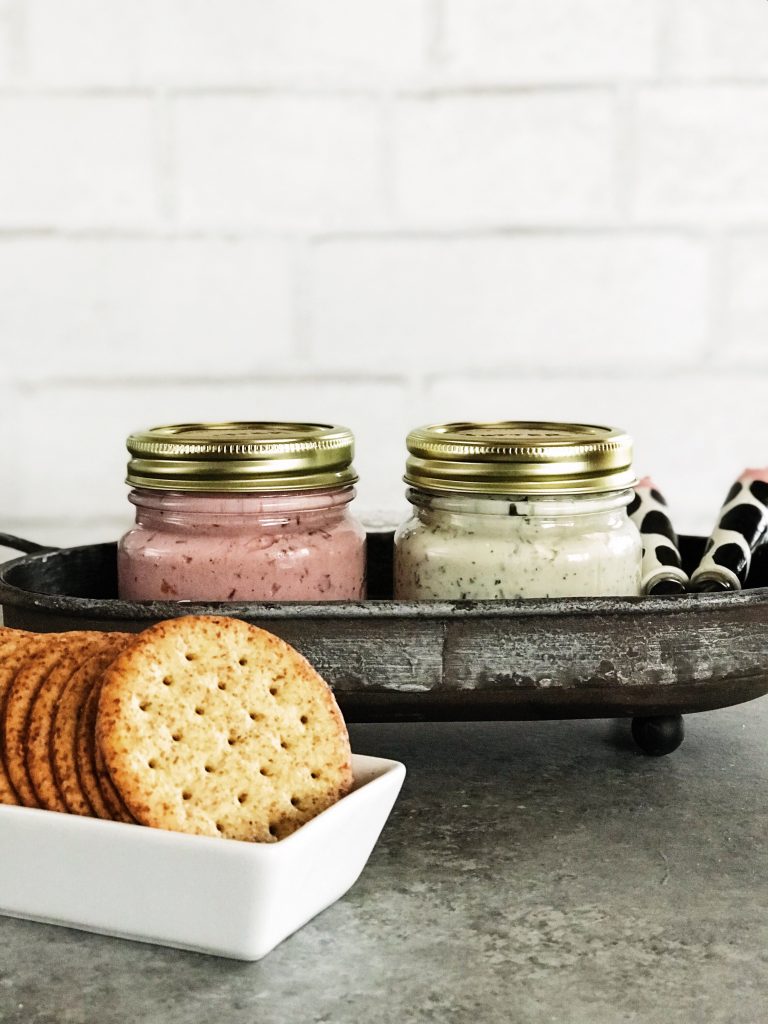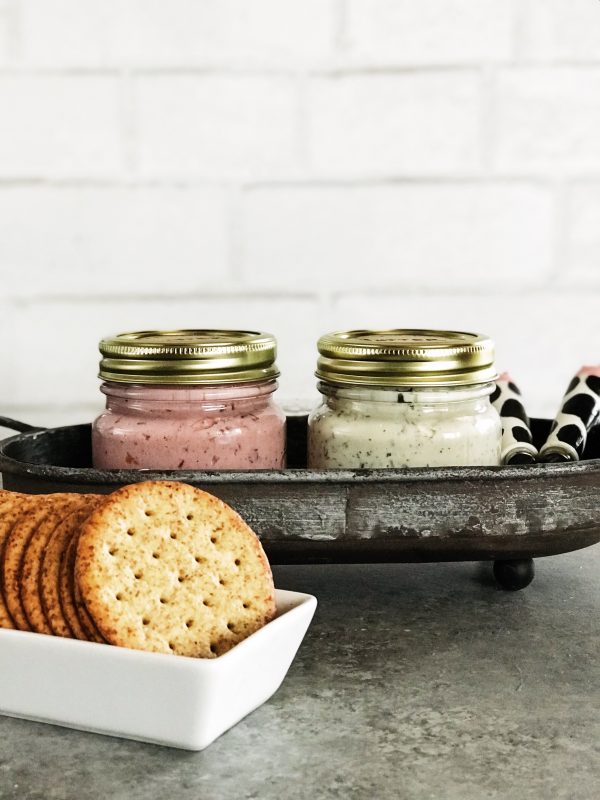 If you are stressing about the holidays (breathe…no stress allowed this time of year) head over to watch the video I did with Midwest Dairy's  registered dietician Stephanie Cundith. Steph and I had a lot of fun sharing some of our favorite low stress tips for holiday entertaining…which include having lots of fabulous butter on hand! We also demonstrated how to make these "kind of healthier" Pumpkin Pie Squares with Cinnamon Yogurt Topping. You can watch the demonstration and get our tips in the video and you can go directly to the recipe over on Midwest Dairy, here.
Alright friends, now that I'm talking holiday gift guides I feel a strong need to start shopping! I'll leave you with this Cranberry Orange butter recipe, and I'm going to start making my list and checking it twice. Enjoy making this oh so easy cranberry orange butter for the friends and/or party hostesses in your life. They will love using this butter on crackers, or even in recipes such as spreading it on salmon before baking or sautéed carrots! The possibilities are endless. Enjoy!
Cranberry Orange Butter
Cranberry Orange Butter is a delicious simple appetizer and an awesome homemade holiday gift idea! This recipe is courtesy of Midwest Dairy.com.
Ingredients
1

stick unsalted butter softened

8 tablespoons (the higher quality the butter, the butter the end taste)

6

tablespoons

whole berry cranberry sauce

4

teaspoons

orange marmalade

2

teaspoons

confectioners' sugar

1/8

teaspoon

salt
Instructions
Combine ingredients in a small food processor; process until well blended. Spoon into an airtight container; store in refrigerator for up to 2 months.
Disclosure: This post was created in partnership with Midwest Dairy. All opinions expressed are my own.