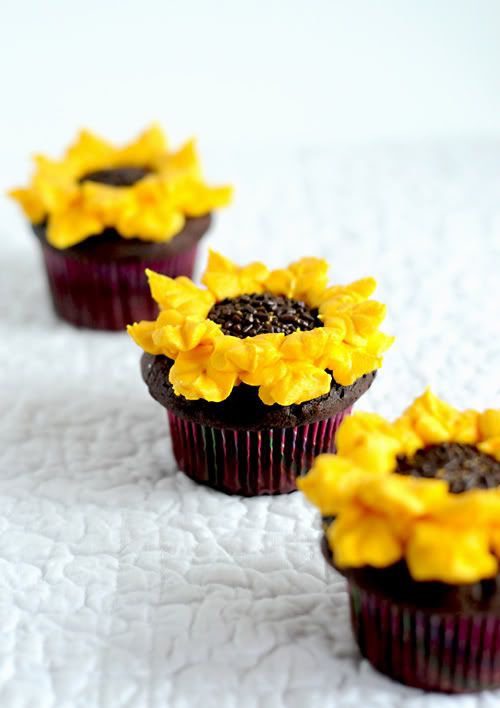 My friend (and regular Dinner Club attendee), Amy, sent out an email the other day saying that she was going to be using her professional cake decorating skills to raise money for our friend Ann, who has been a courageous warrior against cancer for a very long time now. (You can read Ann's story on her blog.)
Amy stopped by yesterday to deliver the cupcakes I had ordered to support the cause. Since I knew Amy's idea was very popular and she was going to get a lot of orders, I expected to have just very simple, frosted cupcakes arrive. When she showed me what she had made, I was floored. Aren't these the most beautiful cupcakes ever? Of course, I had to get my camera out and photograph them right away! I am so impressed with Amy's attention to detail, her delicious cupcakes, and her willingness to put in so much time and effort to help Ann and her family kick cancer in the teeth. She has truly inspired me to try and figure out what I can do to lend a hand to Ann's family.
If you are local and are interested in ordering some of Amy's delicious cupcakes, you have until the 7th of August to do so. Please send an email to aloehr4 <at> kc.rr.com and mention you read about this on Dine & Dish. If you are from out of town and are simply
interested in donating money to help the Schierts family, contact me and I will get you in touch with the appropriate place to do that. There is no one more deserving of this kind of generousity on this planet than the Schierts family… I can promise you that!
Helen from Tartelette is the Snapshot Spotlight guest over at Culinary Snapshot. Make sure to check out her tips and tricks for taking great food photos!