Triple chocolate malt bread is a chocolate lovers dream, with three types of chocolate in one tasty dessert loaf.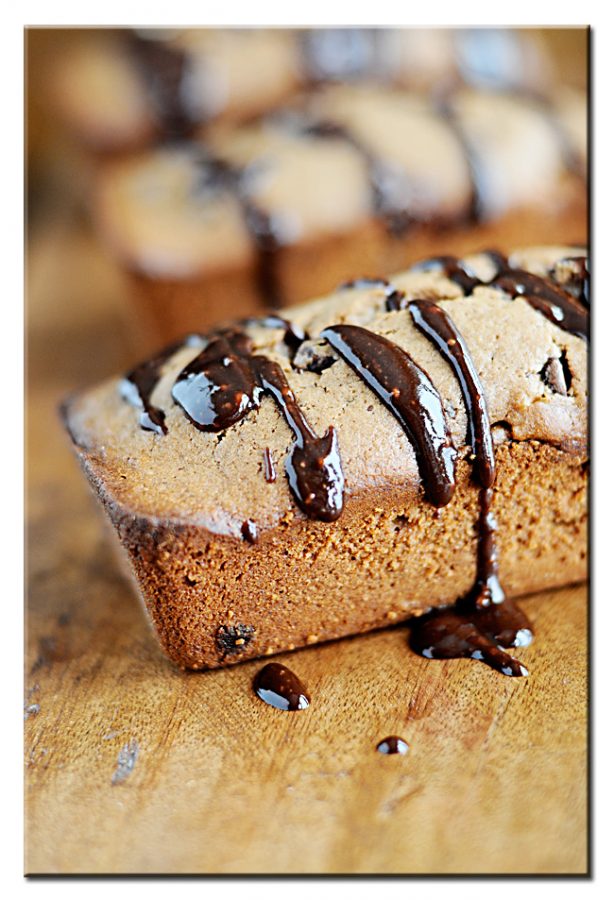 I dropped my kids off at school today, got in the car and practically cheered. I love having my kids home, but for the past three days there has been nothing but bickering and meanness coming out of their mouths towards each other.
It's funny how when you have kids, you have the first one and you think you have it all figured out, then you have another one and you realize, "hey… God sent me someone different!" I have four kids, as many of you know, and they are all about as different as can be. Jacob is my shy, goofy, smart, loving one. Kelly is my little mama… she is a nurturing, caring, sweet martyr. Ella beats to her own drum… she is so funny, spirited, snuggly and warmhearted. Leah is still growing into who she is going to be, but right now I would describe her as inquisitive, charming and spunky. 4 kids blended together in one family, all with completely different personalities. It's no wonder they bicker so much. However, you know what? They have an equal number of days where they get along splendidly… best friends that can't be separated. They want to sit by each other at dinner, sleep in the same bed, do everything together. Best buds.
Sometimes when you blend together certain ingredients, you would think it wouldn't be good because the flavors are so different. Then you take a taste and discover that yes… as different as those ingredients are, they certainly blend well together.
This recipe for Triple Chocolate Malt Bread is kind of that way. Chocolate, malt, cinnamon…flavors that are certainly bold enough to stand on their own but blended together they create a beautiful medley of flavors that is so different, subtle and so unexpected you go back in for another bite just so your mouth can explore some more.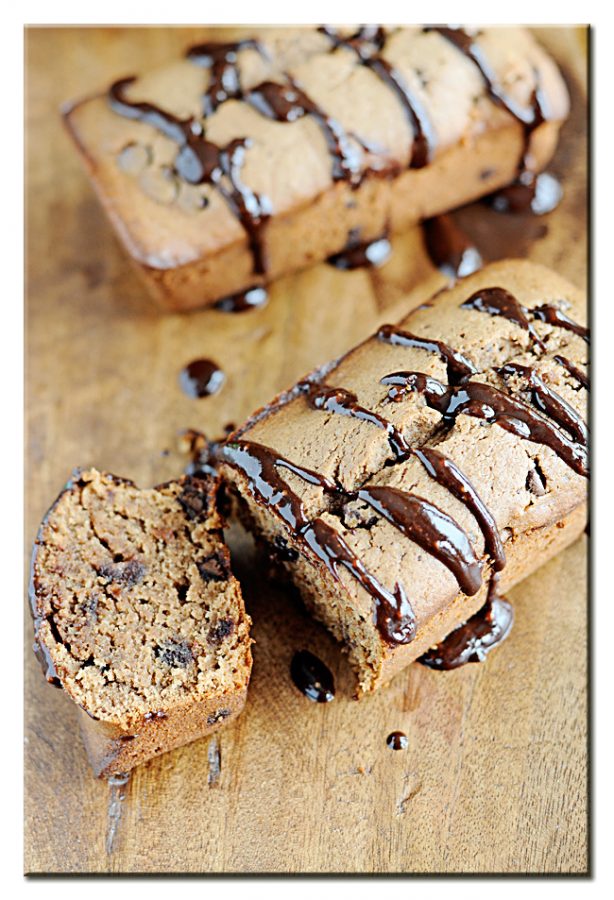 Triple Chocolate Malt Bread
Triple Chocolate Malt Quick Bread
Ingredients
1-1/2

cups

milk chocolate chips

melted

1/2

cup

butter

softened

2/3

cup

packed brown sugar

2

eggs

1-1/2

cups

cinnamon applesauce

2

teaspoons

vanilla extract

2-1/2

cups

all-purpose flour

1/2

cup

chocolate malt powder

1

teaspoon

baking powder

1

teaspoon

baking soda

1

teaspoon

salt

Glaze:

1/2

cup

semi-sweet chocolate mini chips

2

tablespoons

butter

3

tablespoons

half-and-half cream

1/2

cup

confectioners' sugar

1/4

cup

chocolate malt powder

1/4

teaspoon

vanilla extract

1/2

teaspoon

salt
Instructions
In a microwave-safe bowl, melt 1 cup chocolate chips; set aside to cool. In a large bowl, cream butter and brown sugar until light and fluffy. Add eggs and cooled chocolate; mix well. Add applesauce and vanilla; set aside. Combine the flour, chocolate malt powder, baking powder, baking soda and salt; add to creamed mixture and mix well. Stir in the remaining chocolate chips.

Spoon into four mini loaf pans sprayed with non-stick cooking spray. Bake at 350° for 35-40 minutes or until a toothpick inserted near the center comes out clean. Cool for 10 minutes before removing to wire racks.

For glaze, melt chocolate chips and butter in a small heavy saucepan; stir in cream. Remove from the heat; stir in confectioners' sugar, chocolate malt powder, vanilla and salt. Drizzle over warm breads. Cool completely.