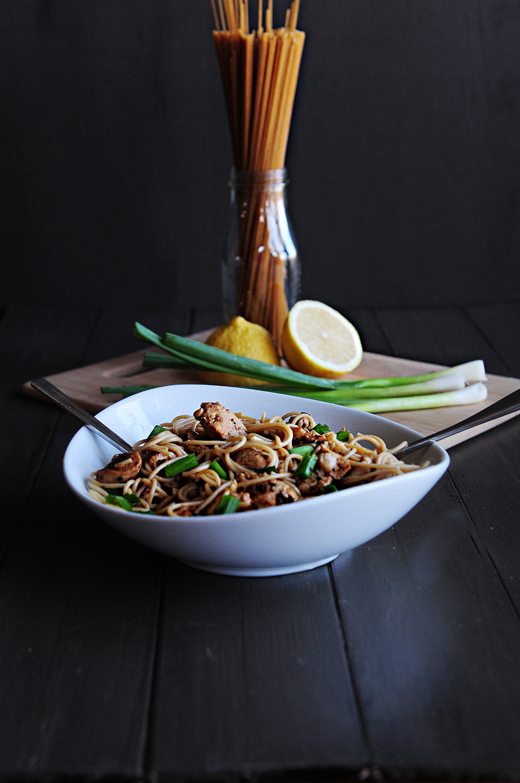 I sat down at 2pm this afternoon to write an article for Her Life Magazine. At 10:42pm this evening, the article still is not written. It has nothing to do with the fact that the article is a difficult one to write. The story is fascinating and I pretty much have how I want it to go all planned out in my head. The problem is… I keep getting distracted! Hubby came home with chocolate…so of course that distracted me right from the get go. Then the kids wanted to go to the swimming pool so of course I couldn't turn that down. The Pedi Egg Blogher add grabbed my attention (and yes… I was swayed enough to buy one get one, plus the lotion and the upgrade to the Deluxe – what a deal!), etc. Just about everything sounds better to me right now than sitting down and writing the article I am supposed to be writing. So what do I do? Sit down and procrastinate some more by writing a Dine and Dish blog post!
Are any of you out there like me? You go to get the mail and notice weeds in your flower bed, so you stop to pull the weeds and completely forget to get the mail. You go to grab your address book so you can sit down and write a thank you note and when you open the drawer to find your address book you notice that you stashed a bill in there when company was coming last week, which reminds you that you forgot to finish downloading your Quicken transactions so you head to the office to do that… moving the thank you note to the next days to do list, once again. You head to your freezer to pull out a roast to thaw for dinner, and by the time you search through your freezer you completely forget what you are looking for and end up closing the door without pulling anything out? I think FlyLady calls us "Sidetracked Home Executives"… I know that term sums it up very well for me.
There is one appliance I am very thankful for that really helps with my distracted brain, and that is the microwave. I rarely use the microwave for anything other than the defrost function, but the letters on that button are barely legible because I use it so often. I love the defrost function. I can just picture the focus group who sat around and determined that microwaves needed a defrost function. A room full of "Sidetracked Home Executives" who feel like they really accomplished something that day if they remembered to take the meat out of the freezer to thaw. I seriously feel like I should be awarded or something on those days! "And Kristen gets a medal today for actually making it to the freezer, pulling out the meat and having it thawed in time to cook it for dinner without having to turn to the defrost button on her microwave for assistance." <applause, applause>
Thanks to my microwave defrost button, we still get to eat pretty good around here. I have been wanting to share this recipe with you for quite some time now, but I keep getting distracted by other things to post. Lemon Chicken Spaghetti Toss is probably one of the most regular recipes on our menu. We have it at least once or twice a month, and have been for the past several years. This is a recipe that I can even pull through without getting too distracted by other things. I typically have all of the ingredients on hand and my entire family enjoys it.
Now – I'm going to share it with you immediately because as I was going to pull the recipe from my Zaar account, I got distracted by a chocolate cake recipe I want to go and check out. Enjoy!
Lemon Chicken Spaghetti Toss (adapted from a past issue of Quick Cooking magazine)
5

green onions

, chopped
2
cloves

garlic

, minced
2
tablespoons

butter

or

margarine

2
tablespoons

olive oil

or

vegetable oil

1 1/2
lbs

boneless skinless chicken breasts

, cubed
3
tablespoons

lemon juice

3
tablespoons minced

fresh parsley

1
teaspoon

seasoning salt

1/2
teaspoon

lemon-pepper seasoning

1 (7
ounce) package

thin spaghetti
In a large skillet, saute onions& garlic in butter& oil until tender.

Stir in the chicken, lemon juice, parsley, seasoned salt& lemon-pepper.

Saute for 15-20 min or until chicken juices run clear.

Meanwhile, cook spaghetti according to package directions; drain.

Add to chicken mixture& toss.