Sharing info about the Good Cheap Eats Cookbook by Jessica Fisher and a Double Chocolate Spiced Oatmeal Cookies recipe!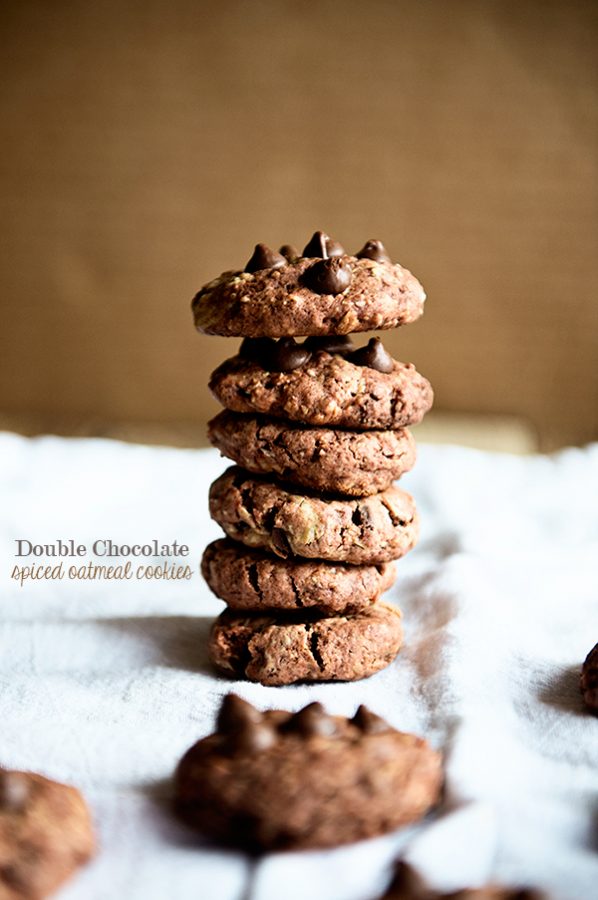 Oh friends… I don't know about you, but this time of year I just feel like money is seeping out of my bank account in giant floods. From holiday shopping, to donations here and there, to random household expenses, money just seems to get tighter and tighter.
Because of all the unexpected expenses, I try to really buckle down on planning our meals in December. There's a cookbook I've been using that has helped me a ton, and I thought I'd share it with you! Good Cheap Eats by Jessica Fisher is full of delicious, budget friendly recipes as well as tips and tricks for getting the most bang for your buck when shopping and preparing food.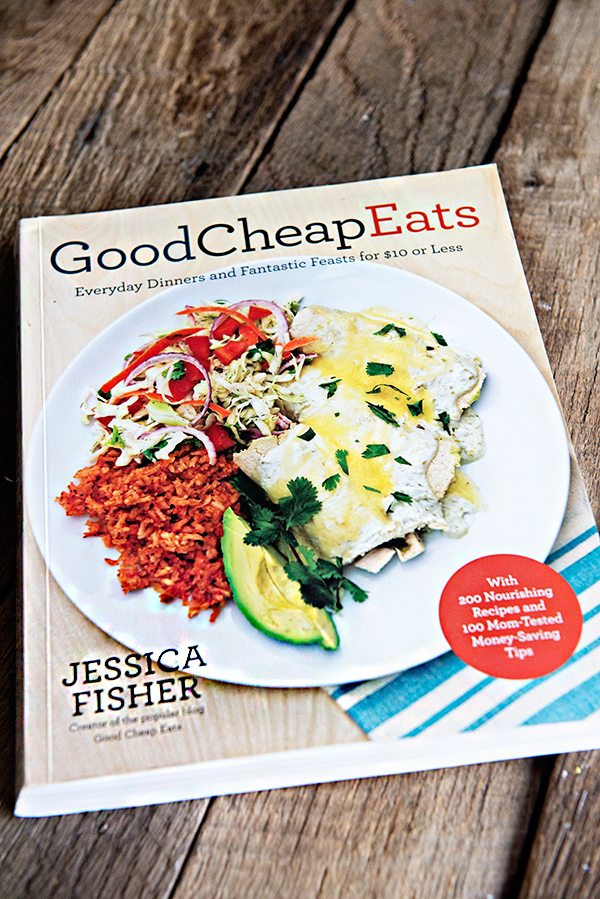 Jessica is a mom of SIX, so she gets how difficult menu planning on a budget can be…but she's recognized the correlation of being financially fit and eating well at home. Reading her story and understanding that this mom, who is so incredibly busy, makes the most of family meal time, has inspired me to do the same!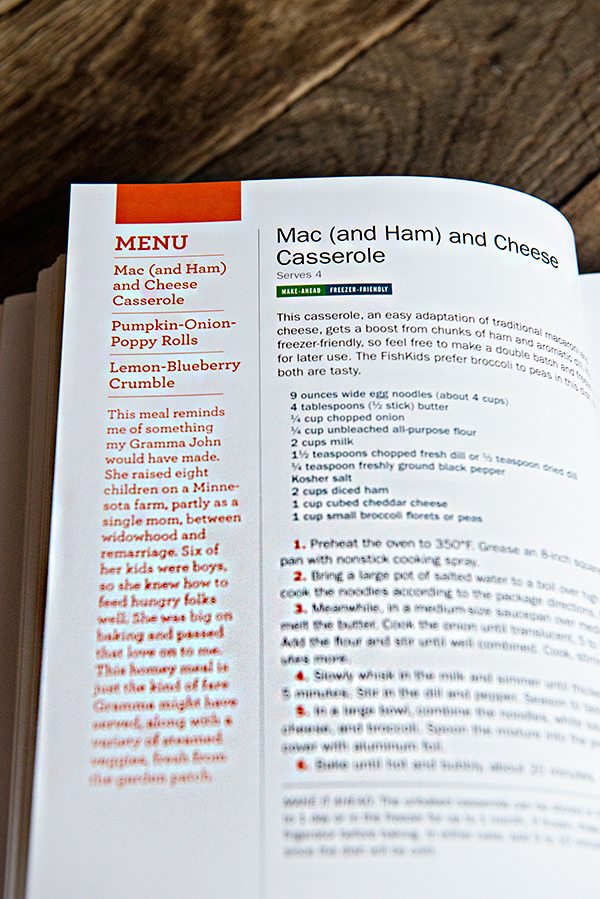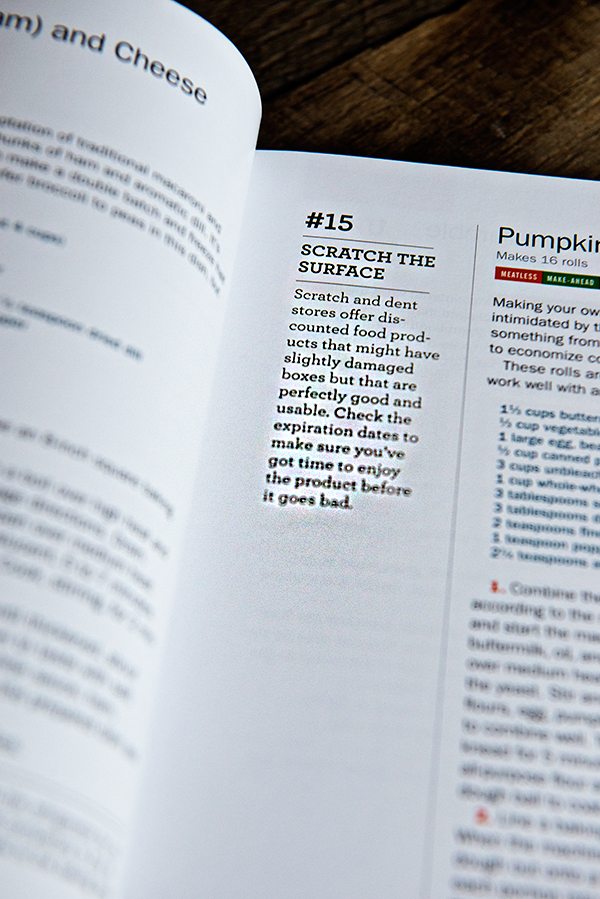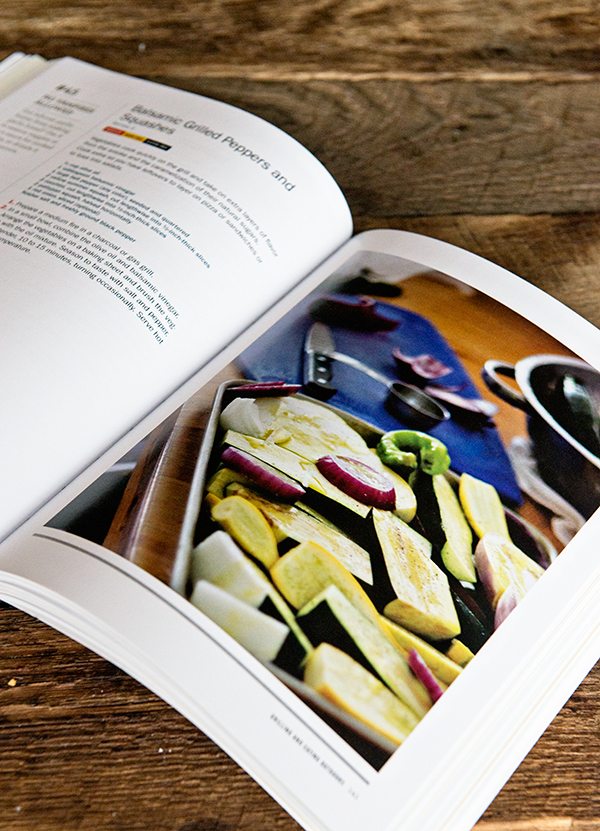 I've been using Jessica's cookbook for our family dinners for a few months now and the tips, recipes and overall helpful life advice have really helped us to buckle down our food budget, yet still eat amazingly well. Good Cheap Eats is a great cookbook for anyone wanting to get out of debt, maintain a balanced food budget, and create delicious dinners at home your whole family will love. You can buy Good Cheap Eats on Amazon through this link.
This oatmeal cookies recipe is one that came out of a good old fashioned "eat whatever is left in the pantry before shopping any more" challenge. For some reason, I had 4 giant containers of oatmeal that needed to be used up. I looked up oats in Jessica's cookbook and found several recipes to choose from. Naturally, I went for the one that contained chocolate…so the double chocolate spiced oatmeal cookies recipe it was 🙂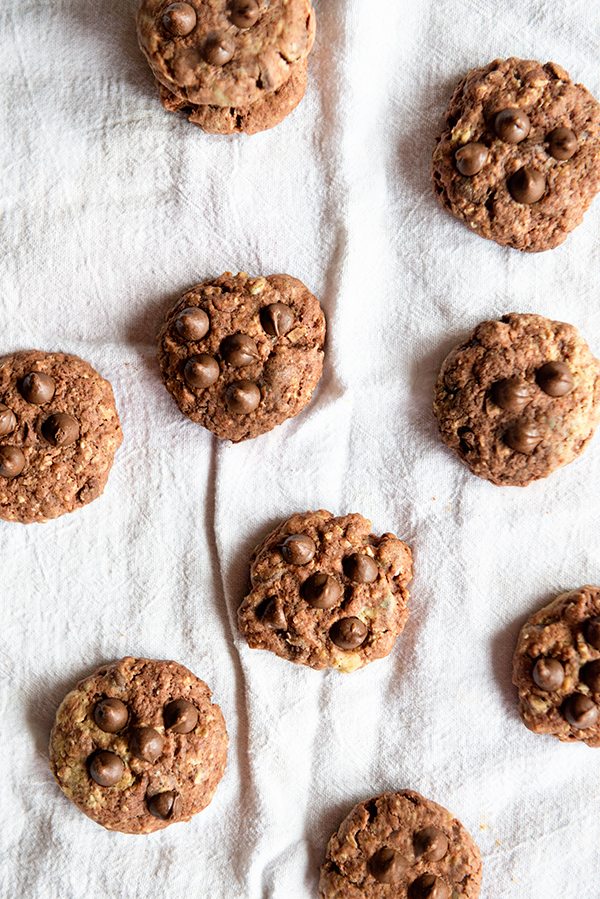 Now, Jessica does not recommend using a lot of pre-packaged food items in her cooking. Her recipes are typically made with fresh ingredients. During my clean out the pantry mission I discovered I was out of cocoa but did happen to have fudge chocolate pudding mix. I substituted the pudding mix and the result was pretty darn amazing. (Pudding is my secret ingredient for a lot of recipes…cinnamon rolls, milkshakes, etc.). Anyway, know that when you buy Jessica's book, you won't find a lot of use for the processed foods in your house. This is simply my adaptation based on what I had on hand.
I hope you enjoy these cookies as much as we did!
Do you need more dessert ideas like these chocolate oatmeal cookies? Check out these recipes:
These Oatmeal Cream Pies from My Baking Addiction are even better than the ones you find in the grocery store!
These No Bake Peanut Butter Oat Squares from Cookies and Cups are only 3 Ingredients and so good!
My friend Amy with She Wears Many Hats has a classic Oatmeal Pie recipe you'll love!
Now, on to the Chocolate Oatmeal Cookies recipe!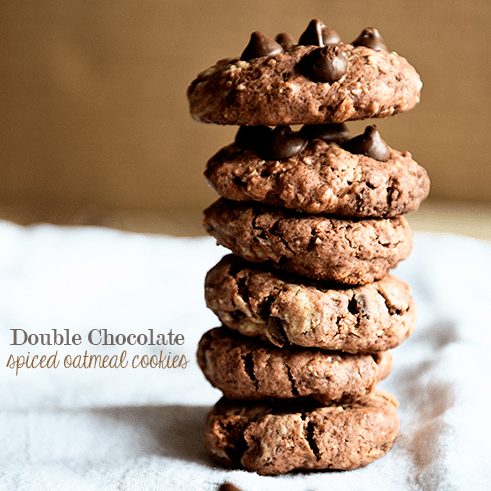 Double Chocolate Spiced Oatmeal Cookies Recipe
Ingredients
1

cup

light brown sugar

3/4

cup

butter

2

large eggs

2

teaspoons

pure vanilla extract

2

cups

all-purpose flour

1 3/4

cups

rolled oats

1 3.9

ounce

package Chocolate Fudge Instant Pudding Mix

11/2

teaspoons

baking powder

1/2

teaspoon

fine sea salt

1/8

teaspoon

ground cinnamon

1/8

teaspoon

cayenne pepper

1

cup

semisweet or bittersweet chocolate chips
Instructions
Preheat the oven to 375°F. Line two baking sheets with parchment paper or silicone baking mats.

In a large bowl, cream together the brown sugar and butter. Add the eggs and vanilla and beat until well combined. Stir in the flour, oats, pudding mix, baking powder, salt, cinnamon and cayenne. Stir in the chocolate chips.

Form the dough into rounded tablespoons and place the dough balls 2 inches apart on the prepared baking sheets. Flatten each ball with a wet glass.

Bake util set, 8-10 minutes. Cool an a wire rack.
Want more budget friendly recipes? Checkout these frugal finds from around the web:
Disclosure: This blog post contains affiliate links. As an Amazon Associate, I earn from qualifying purchases.