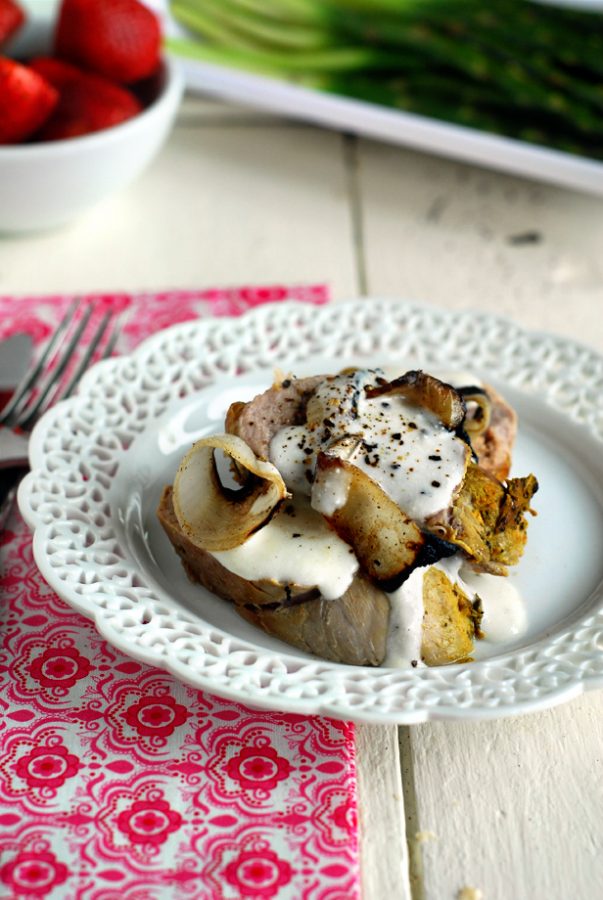 When the friendly folks at Breakstone's Sour Cream asked me to create a main dish recipe for our Easter celebration, I knew immediately what route I was going to take. While many people love a trusty baked ham for their Easter dinner, I prefer to go with a tender, juicy pork loin.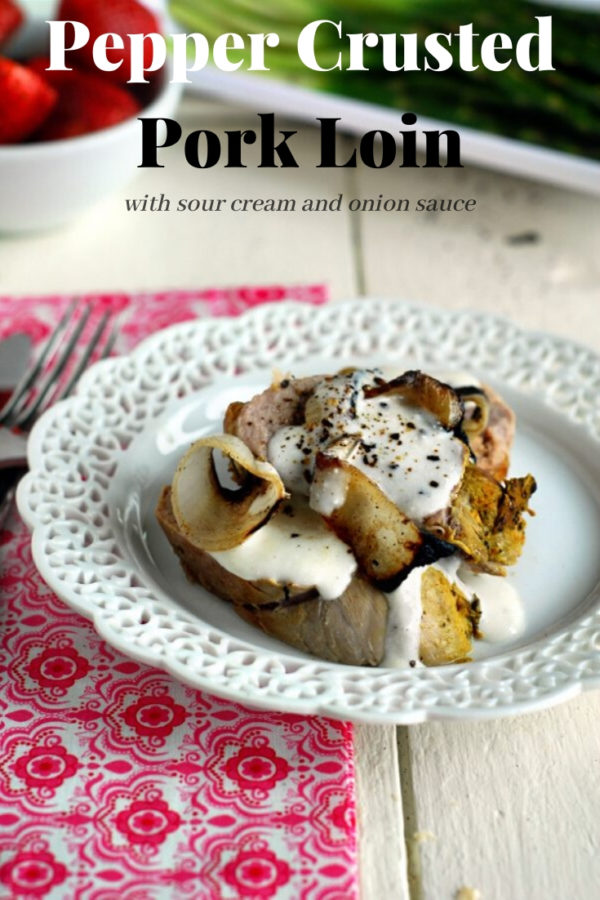 Pork loin is the meat I turn to when I want something that doesn't require a lot of effort, but is impressive enough for company and special occasions, like Easter.
As I was thinking about how I wanted my main dish to turn out, I knew I wanted something with some pizazz. I wanted to create a recipe that captured all of my favorite flavors into one delicious dish. Cracked pepper had to be a part of the rub, no question. When it came to the sauce, I wanted to somehow incorporate Breakstone's Sour Cream and another favorite flavor…sauteed onions.
I'm extremely proud of this recipe and can't wait to make it again for our Easter guests. It is sure to please everyone at the dinner table!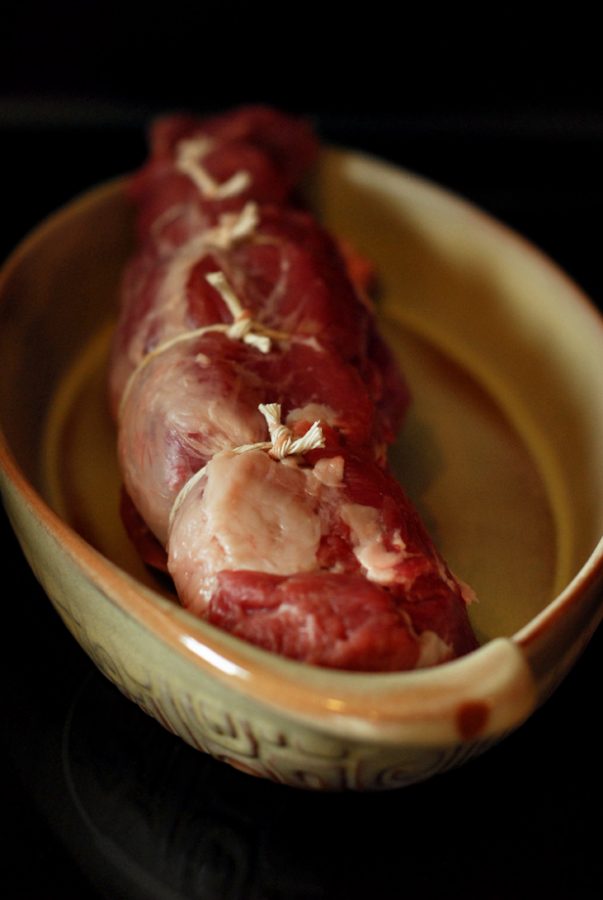 Before you check out the recipe, make sure to enter the sweepstakes over at the Breakstone's Holiday page on Better Homes and Gardens. Imagine how great of a celebration you could have if you were the lucky $2500 Grand Prize winner! Enter for your chance to win today!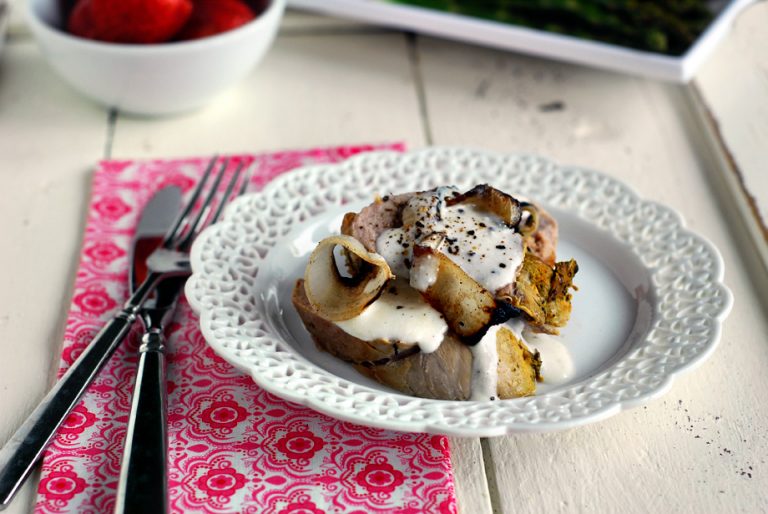 Recipe: Pepper Crusted Pork Loin with Sour Cream and Onion Sauce
For the pork loin:
2 pork tenderloins (3/4 pound each)
3 tablespoons prepared mustard
1 Tablespoon Italian seasoning
2 teaspoons freshly cracked pepper
1/4 teaspoon salt
For the onions:
1 Tablespoon butter
1 Tablespoon olive oil
1 small onion, thinly sliced and separated into rings
For the sauce:
1 cup chicken broth
2 Tablespoons corn starch
1 cup Breakstone's Sour Cream
1 pinch salt
1 teaspoon freshly cracked black pepper
Place tenderloins side by side and tie together with kitchen string.
In a small bowl, combine the mustard, Italian seasoning, pepper and salt; rub over the surface of meat.
Place in a shallow roasting dish. Cover and bake at 425° for 20 minutes. Uncover; bake 40 minutes or until a meat thermometer reads 160°.
Remove from the oven, cover with tin foil and allow the meat to rest while creating the sauce.
In a heavy duty pan, such as a cast iron skillet, melt the butter and olive oil over medium heat. Once melted, add the rings of onion and saute for 10 minutes, or until onions are soft and edges begin to brown and caramelize.
In a separate skillet, blend chicken broth and corn starch. Bring to a boil, and with a whisk, stir continuously. Reduce heat and add sour cream and salt. Continue to whisk until a smooth sauce has formed. Add cracked black pepper and remove from heat.
To serve, slice the pork loin. Top each slice of pork loin with one spoonful of sauteed onions then drizzle with sour cream sauce.
Sour Cream Sauce is also delicious served over cooked vegetables as well as mashed potatoes.
Disclosure: This is a sponsored post for Breakstone's Sour Cream. All ideas, thoughts, experiences, photos are my own."