First of all, I have a new post up at the S C Johnson Right@Home website. You don't want to miss this tasty recipe. It is an adaptation of my sister-in-laws delicious homemade enchiladas. Head over to Right@Home to check it out and while you are there get signed up for the Right@Home newsletter. Every month they send out great coupons and information via email… Lots of great things happening over at Right@Home.
Now, on to something I have been incredibly delinquent about. A few months ago, right at the start of my pregnancy, I was contacted by the folks at Amazing Taste Seasonings to see if I would be willing to try some of their seasoning packets. At that point in time it was still grilling season and I thought their seasonings would be perfect for my grillin' lovin' husband to give a try. Well, the packets arrived right when I was knee deep in feeling sick all the time and I didn't get around to reviewing them.
Months have passed and we have had the chance to try their Pork seasoning, their Chili seasoning and their Fajita seasoning packet. All of these were given the thumbs up by my whole family. The Pork seasoning packet gave just enough of a smoky, grilled flavor to the pork without overpowering the taste of the meat. The Chili seasoning had just enough of a kick to make the chili interesting, but not so spicy that my kids wouldn't eat it. My favorite, so far, has been the fajita seasoning packet. I used the seasoning with chicken, peppers and onions and my family RAVED about these fajitas. In fact, I will not be deviating from this type of seasoning any time in the near future… it is that good.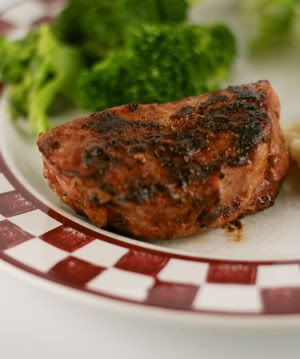 I'll be trying out the other seasoning packets as soon as the weather gets warm enough to grill again and I'll report back!
Amazing Taste seasonings have no MSG and are a healthful alternative to regular seasoning packets. Plus at a cost of only 99 cents a package, you can't beat it!
You can buy Amazing Taste Seasoning packets at major stores across the United States. If you aren't able to find them in your local store, you can shop online for their products as well.