A flavorful Fall Vegetable Risotto recipe inspired by a dish served at the Chef's Table aboard the Ruby Princess cruise ship.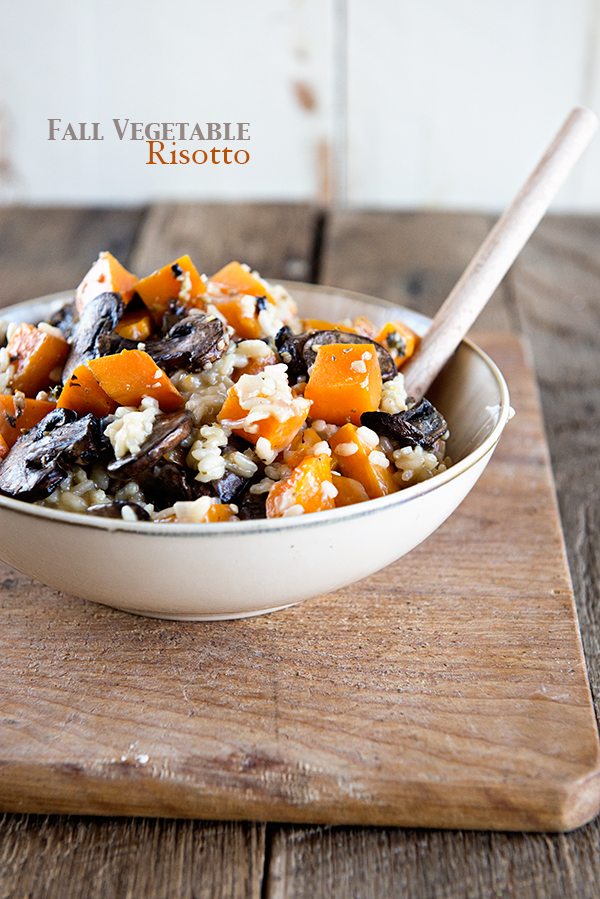 I was thinking back this week to many of the most memorable dinners out I've had, and I discovered they almost all have included risotto of some kind. Apparently, I have a great fondness for risotto, which is odd because I rarely make risotto at home! Risotto is a simple (yet a tiny bit time consuming) dish that tastes good with so many different mix ins and foods.
With Thanksgiving right around the corner, I decided to try and perfect a fall risotto recipe I could serve as a side dish on our holiday table. What resulted was this creamy Butternut Squash and Mushroom Risotto recipe, definitely worthy of a spot on our table this Thanksgiving.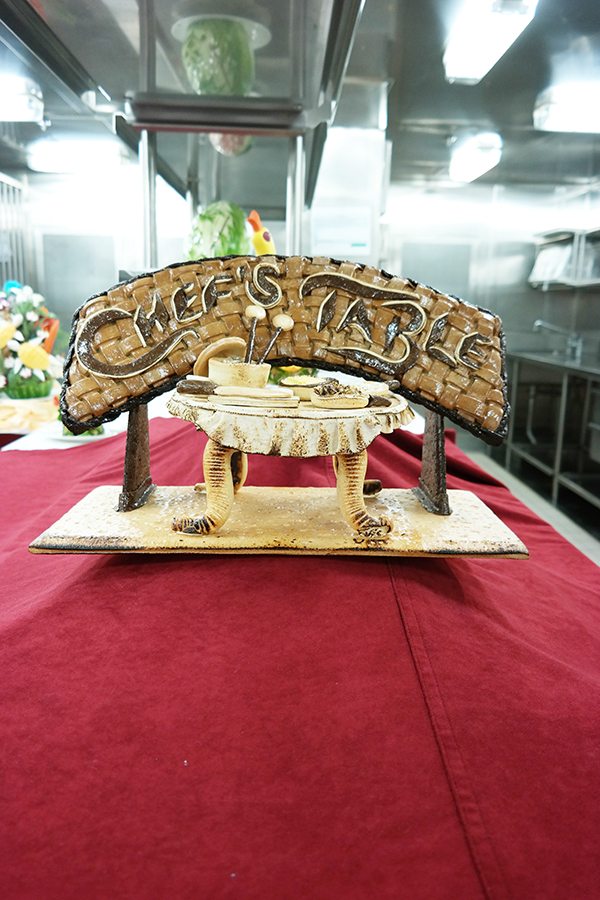 This risotto recipe was inspired by an incredible dinner I had aboard the Ruby Princess cruise ship in September. This was my second Princess Cruise and I was fortunate enough to get to experience the Chef's Table Lumiere once again. You can read all about my Chef's Table experience by clicking over to this blog post (it is so worth it to sign up for the Chef's Table… the experience is an AMAZING one for food and wine lovers!).
The Ruby Princess was a smaller ship than the Regal Princess I cruised on before, but the Chef's Table experience was just as grand. Here are a few photo highlights of our dinner!
This was just a small sampling of the food we had. One thing I've learned doing the Chef's Table Lumiere twice now is you really have to pace yourself through this dinner experience. It was dreadful not being able to eat all of everything that was put in front of me, but in order to save room for tastes of it all, pacing yourself is a must!
Everything at the Chef's Table aboard the Ruby Princess was phenomenal, however the one thing that stood out the most for me was the risotto. It was so creamy and cooked to perfection… it was the one dish I almost cried tears of regret over not being able to eat it all. It was that good!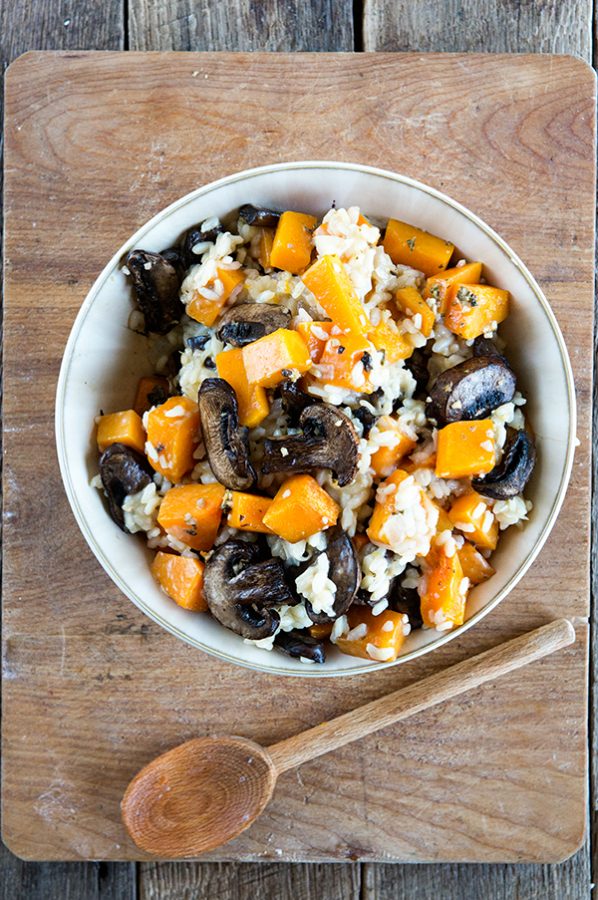 Let's face it…a good, creamy risotto makes a meal memorable. Serve this risotto recipe at Thanksgiving and make it a meal to remember! Enjoy!
Fall Vegetable Risotto Recipe
A perfectly creamy risotto recipe with butternut squash and portobello mushrooms.
Ingredients
2

Tablespoons

olive oil

2

Tablespoons

minced garlic

1

Tablespoon

oregano

minced

1

cup

butternut squash

peeled and cubed

1

cup

sliced portobello mushrooms

2

cups

chicken stock

2

Tablespoons

butter

1

small onion

finely chopped

2/3

cup

arborio rice

1/2

cup

dry white wine

1/4

cup

shredded parmesan cheese
Instructions
Preheat the oven to 400°F.

Toss squash, garlic, mushrooms and oregano in olive oil. Roast for 20 minutes. Keep warm.

Meanwhile, heat the chicken stock in a saucepan until it's simmering, then reduce heat to low.

In a separate large frying pan,melt the butter and sauté the onion until soft, but not browned. Add the rice and reduce the heat to low. Stir well to coat the grains of rice in the butter, for about 2 minutes.

Add the wine to the rice and turn the heat up to medium. Cook, stirring the rice continuously, until all the liquid has been absorbed (about 5 minutes). Add the warmed chicken stock slowly, stirring continuously so the rice cooks evenly. Continue stirring and cooking over medium heat until most of the liquid is absorbed, the rice is al dente and the risotto has a nice creamy texture. This will take around 20 minutes of cook/stir time. Remove from heat as soon as the rice is soft and completely cooked.

Stir in the roasted vegetable mixture and parmesan cheese.

Serve while still warm.
 Disclosure: I was so honored to be a guest of Princess Cruise Lines on a recent Coastal California cruise. All opinions expressed are my own.