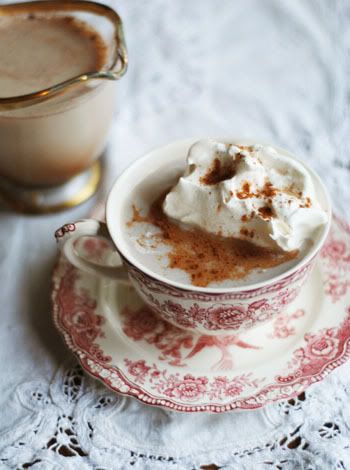 I have been thinking a lot about family recipes lately. The other day I called my mom for the millionth time asking her to repeat her spaghetti and meatballs recipe to me. I know most of it by heart, but I like calling her to hear her version of it, just to make sure I have it exactly right. I then end up writing it down on a post it note or on the back of an envelope, usually never to be seen again.
My sister recently went through a divorce…in fact her divorce was final at the end of October. It is hard for me to write about because it is still so fresh and personal with all of us. I have known her now ex-husband since they started dating when I was 14 years old. I looked up to them both and felt like they had the "perfect marriage". As things often are, what appears to be reality often isn't. I love my sister and hate that she has had to go through this pain…a pain that I know she never envisioned being a part of her life. Even though the marriage has ended between the two of them, some wonderful things have come out of their relationship. I have a nephew who is incredibly talented, brilliant, witty and wonderful. I also have a niece who is loving, beautiful, compassionate and smart. We have lots of great memories, laughs and family moments that will always be in our heart. And, last but not least, our families have swapped some pretty tasty recipes.
What would our birthday parties be like without his great-grandma's sugar cookie recipe or our grandmother's homemade ice cream recipe? I have several emails from his mom sharing family recipes that I have asked for. Not to make light of the situation, but if these two families didn't unite at some point in history, our recipe boxes would be void of some great tasting things.
The Viva Diva Cafe (home of Viva paper towels) is hosting a great family recipe contest on their website and they have asked me to be one of the judges when the contest has closed. The prizes are fantastic… top prize is a $1000 gift certificate to Willams Sonoma. 2nd prize, a KitchenAid Professional 600 series mixer and a set of OXO utensils. 3rd prize is an Apple iPod Nano 8GB and JBL On Stage II Speaker System.To enter, all you need to do is register with The Viva Diva Cafe (which seriously takes less than a minute) and then enter your favorite family recipe. Whether it is one passed down from generation to generation within your own family, or a recipe snagged up from a relationship lost, head on over to The Viva Diva Cafe and share it with us.
The recipe I am sharing with you today is not one that has been passed down from generation to generation in my family, but the cup and saucer shown have a story to go along with this post. My sister, one evening feeling hurt and angry about the divorce, decided to take her wedding china out to her back porch and have a little therapy session with it. She put a blanket down on the concrete porch and began throwing pieces of her china against her homes brick wall watching the pieces fall into the blanket (which I thought was brilliant… much easier to clean up!). After she broke the first setting, she called me feeling much better and explained to me what she was doing. I, being the sensitive sister that I am, applauded her for finding a way to let out her aggressions and then thinking of the most important thing first said… "Ummmm, if you are just going to be crashing your china against the wall, would you mind saving out a place setting for me for my food photography photos?" Yep… you can call me Mrs Sensitive if you want.
Chai Tea Latte (from Simple and Delicious Magazine, October 2008)
15 min | 5 min prep
SERVES 2
Place the tea bags, cinnamon, ginger and allspice in the coffee filter of a drip coffeemaker.

Add water; brew according to manufacturer's directions.

Meanwhile, in a small saucepan, combine the milk, brown sugar and creamer.

Cook and stir over medium heat until heated through and sugar is dissolved.

Pour milk mixture into mugs; stir in tea.

Dollop with whipped topping and sprinkle with nutmeg if desired.
Looking for more hot drink recipes to warm you up this winter? Check out what these other food bloggers have to offer: