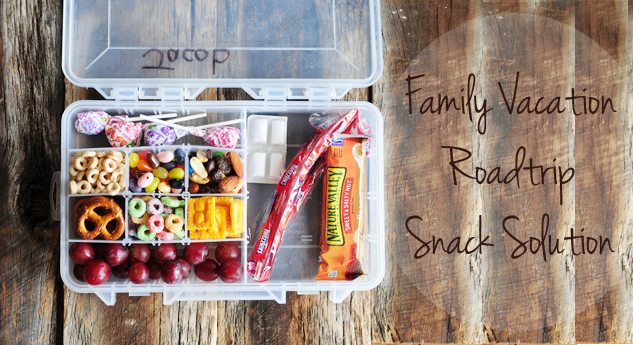 We're going on a road trip…
Actually, we're headed out on our family vacation at the YMCA or The Rockies in Estes Park, Colorado with a stop at The Four Seasons in Denver along the way.
This equates to fine times ahead, but a long, 10+ hour car ride to get there. Long car rides + four kids = a whole lot of fun, as you can imagine.
People always ask me how I get my kids to travel so well in the car. Long distances are nothing… in fact, each spring break the kids and I take a 36 hour round trip car ride to visit my parents in South Texas. They are little road warriors, which is a great thing.
My secret to a less harried travel experience is snacks. Lots and lots of snacks. I swear my kids could eat the entire trip if I let them (and sometimes I do if it buys me some peace and quiet along the way!)
When I saw this great idea on Pinterest, linked from the Tip Junkie site, I knew it would be a fun way to ration out the snacks for our upcoming vacation. Each kid gets their own box full of a variety of our favorite snacks. How smart is that? This way I don't have to dole out snacks the entire way and they can snack on what they want, when they want. Pair it with a cold water bottle and I'm hoping we have happy travelers!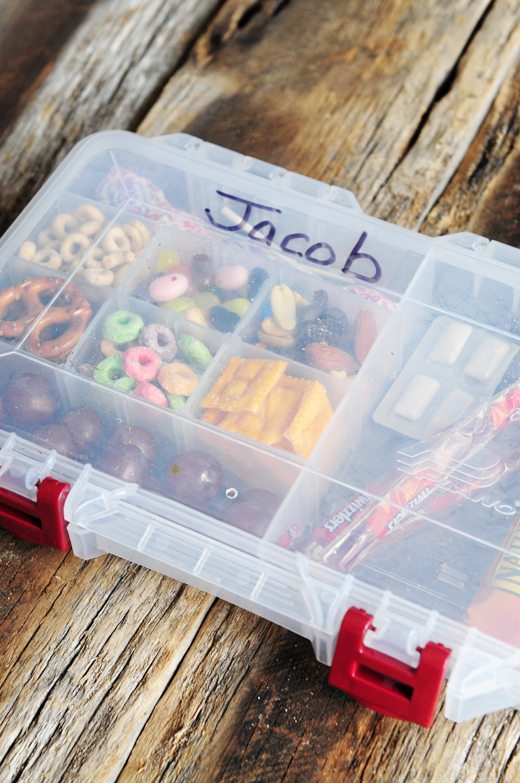 Instructions for creating your own travel snack kit for kids:
A clean, lap size tackle box with adjustable compartments. Choose one that latches closed tightly to avoid accidental spilling.
Small snacks that will fit within the adjustable compartments
If you want to get all fancy crafty on your kids, you can use puffy paint or something fun to decorate the outside. In fact get some stickers and let that be a travel activity they can do in the car on the way!
Simply fill the compartments with snacks, latch it up and surprise them with it once you start your road trip! It's that easy!
What are some of your favorite tips for traveling with kids? Make sure to check out these other Kid Travel Tips from Tip Junkie!