The Adopt a Blogger match up is almost complete. I need eight more veteran bloggers (have had an active blog for one year or more) to adopt the newbies that are still available. I would love to have a couple of veteran Vegetarian / Vegan food bloggers join us. As soon as I have 10 more volunteers, I will be able to get the matches out to you all 🙂 Pass it on to your veteran blogger friends. If you are a veteran who has signed up and would be willing to adopt two bloggers, let me know. THANKS!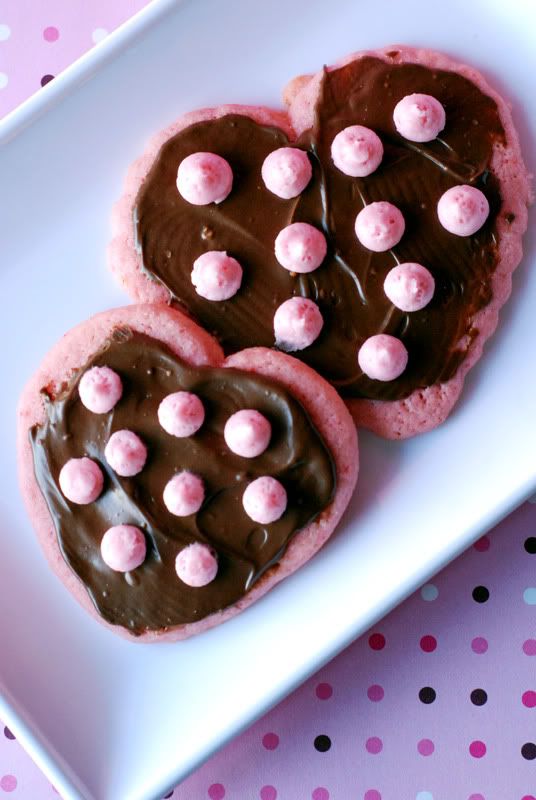 Written for the February issue of Her Life Magazine and for Meeta's Monthly Mingle
It is February and the frenzied holiday season is now behind us. We may look back over the past months and remember the joyous times of giving gifts to others, celebrating the true meaning of the season, spending time with family and friends, and the food… the overflowing, endless amounts of food.
During the holiday season our kitchens are bustling with activity. Cookies, candies and baking mixes galore are leaving our homes and are being sent on as gifts to ones that we love. At the same time, similar tokens of love and appreciation are being given to us from friends and family. Come January 1st, eating yet another cookie or popping another chocolate into our mouths is about the last thing that we want to do.
The unfortunate fact is that not everyone was spoiled with loving gifts of food and goodies over the holiday season. There are individuals displaced from their homes who felt blessed if they simply had one hot meal over the holiday season. A gift of home baked goodness is a luxury they cannot afford.
With Valentine's Day quickly approaching we have another chance to provide those less fortunate with something home baked with love from our kitchens. Lydia Walshin founder of the organization Drop In & Decorate Cookies for Donation encourages people to bake with love throughout the year, not just during the holiday season.
Drop In & Decorate Cookies for Donation is a simple, yet novel idea. Bake some cookies. Invite friends, family, co-workers, or neighbors to help decorate. Donate your cookies to a local agency serving people in need (such as a soup kitchen, domestic abuse shelter, senior center), and "give back" while having fun.
Lydia has been touched by how her organization has taken off around the world and how the concept has blessed so many lives. Recalling the start of it all, Lydia explains. " I did not set out to start a tradition, but that's the thing about traditions: you do something once, and it is so much fun that you want to do it again and again. That is how Drop In & Decorate started. A friend and I wanted to try to decorate cookies with a new icing technique. Since neither of us are cookie eaters we made a plan to give the cookies to a local shelter. We started with a few dozen cookies. By the time we got the hang of the icing technique, we realized our cookies didn't look wonderful. I decided to invite a few friends over to come and help us redecorate. Those first cookies had two layers of icing, but in the end they looked beautiful! We wrapped each cookie individually, with lots of ribbon, and delivered them to a family shelter. We had such fun doing the decorating, and everyone who saw those first cookies broke out with a huge smile."
"Afterwards, my friends asked when we were going to do it again, and I realized that decorating cookies for donation would become an annual tradition. It was the smiles that inspired me…the smiles on the faces of the friends who helped decorate, and the smiles on the faces of those who received the cookies. Through the simple gift of cookies, people are making connections and are learning about the work of agencies in their own communities."
Getting involved and hosting your own Drop In & Decorate event is easy. On Lydia's website, www.ninecooks.com, there is a complete guide to getting started. This guide includes a delicious cookie recipe, a list of supplies you will need, information about how to donate the cookies once decorated, and more.
Share the love this Valentine's Day by giving those less fortunate something to smile about. A heartfelt gift of homemade and beautifully decorated cookies from your kitchen could be just the thing to fill a tummy and a heart this Valentine's day.
Strawberry Valentine Cookies (From Simple and Delicious Magazine not included in the HLM article)
Perfect cookies for Valentines day,
Ingredients
Ingredients:
2/3

cup

butter

softened

2/3

cup

sugar

1

egg

1

tablespoon

lemon juice

2

cups

all-purpose flour

1/3

cup

strawberry drink mix

2

teaspoons

baking powder

1/2

teaspoon

salt
GLAZE:
1

cup

6 ounces semisweet chocolate chips

1

teaspoon

shortening
FROSTING:
1/3

cup

butter

softened

2

tablespoons

strawberry drink mix

1/8

teaspoon

salt

3

cups

confectioners' sugar

3 to 5

tablespoons

milk
Instructions
Directions:
In a small mixing bowl, cream butter and sugar. Beat in egg and lemon juice. Combine the flour, drink mix, baking powder and salt; gradually add to creamed mixture and mix well.

On a lightly floured surface, roll out dough to 1/4-in. thickness. Cut with a floured 2-1/2- to 3-in. heart-shaped cookie cutter. Place 2 in. apart on ungreased baking sheets. Bake at 350° for 8-10 minutes or until set and edges begin to brown. Cool for 2 minutes before removing to wire racks to cool completely.

In a small microwave-safe bowl, melt chocolate chips and shortening; stir until smooth. Spread over cookies; let stand until set.

In a small mixing bowl, cream the butter, drink mix and salt. Gradually beat in confectioners' sugar. Add enough milk to achieve desired consistency. Decorate cookies. Yield: about 2 dozen.