After eating and loving French Silk Pie for years, having no idea how to make it, I finally found an incredibly easy and amazing French Silk Pie recipe I'm sharing today. Plus, I'm sharing some musings after watching the movie McFarland USA.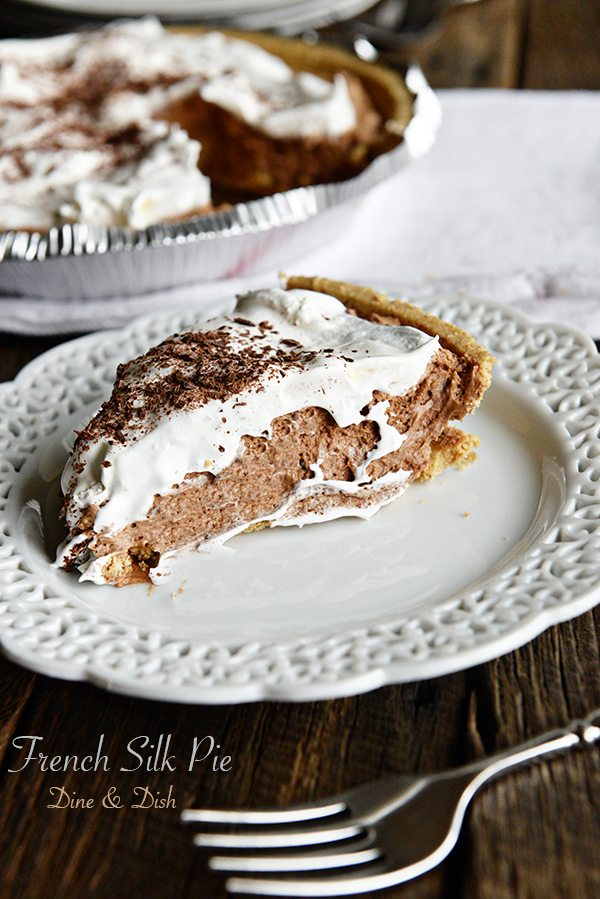 This is going to be one of those blog posts that really has absolutely nothing to do with the recipe, and for that I apologize. I wanted to talk about one thing, but I also wanted to share a recipe for French Silk Pie, and couldn't figure out a way to get the two of them to make any sense together. So, you'll just have to get a French Silk Pie recipe with a dose of nothing related to it.
Our family saw the movie McFarland USA over the weekend and LOVED it. If you haven't seen it, I implore you to take yourself, your family, anyone you know to see it. It is a fantastic family movie with an incredible message about making a difference.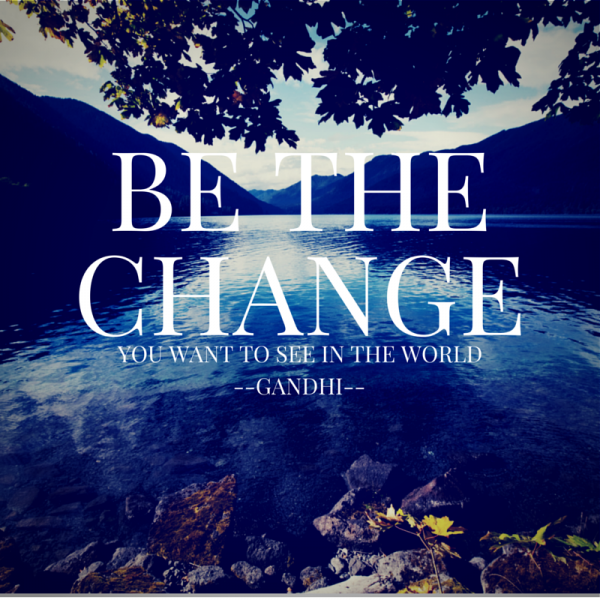 I'm going to talk more about this in a future post, but it's become really clear to me, after some recent life events and watching McFarland USA, how much one person can make a difference in someones life. After watching the movie I was also reminded of how privileged my kids are…which is what I want for them, but I also would love for them to have empathy, understanding and to not be spoiled rotten. I don't know how to go about doing that…to have them be appreciative of where they are and who they are, but also help them realize how very good they have it. How do you do that with your kids? I would love suggestions, if you have some to spare.
Anyway, those are some of my random musings for today. Like I said, it has nothing to do with French Silk Pie, but I hope you are ok with that!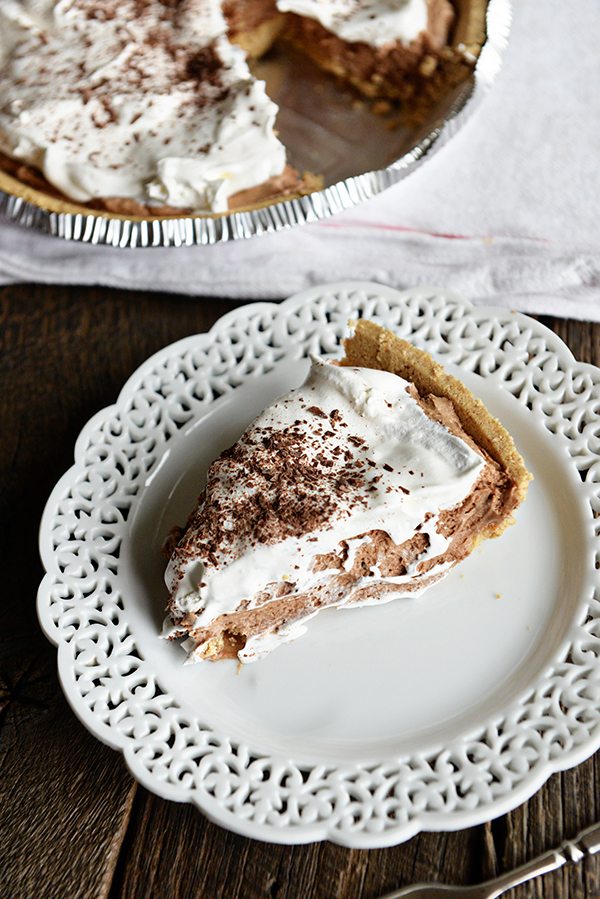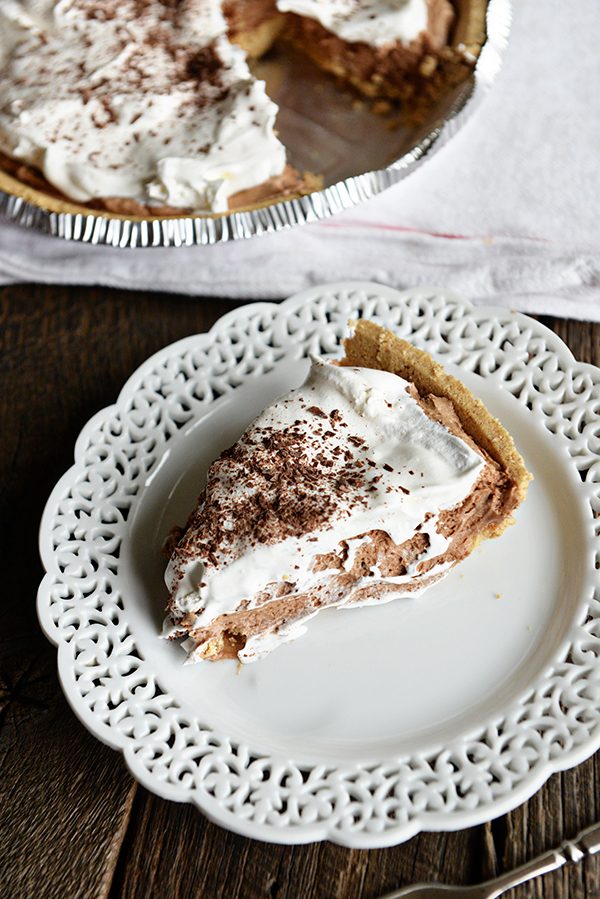 This French Silk Pie recipe is from Kelly at Wildflour's Cottage Kitchen. She doesn't actually have this recipe on her blog (I found it from Food.com) but she has some amazing variations that I can't wait to try. It was honestly the easiest pie I probably have ever made, and it tasted amazing! And yes, I used a pre-made graham cracker crust because I was in a hurry…and I have zero shame about that.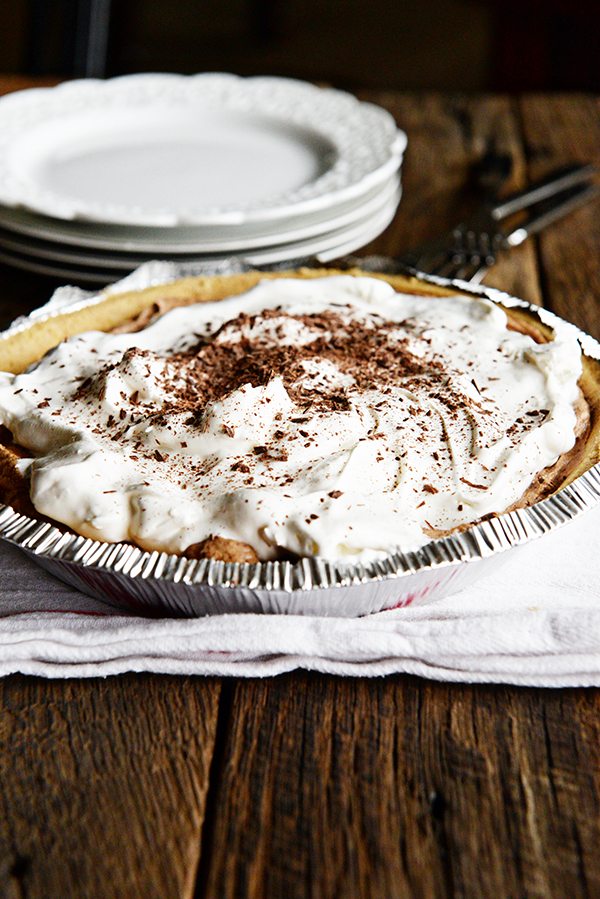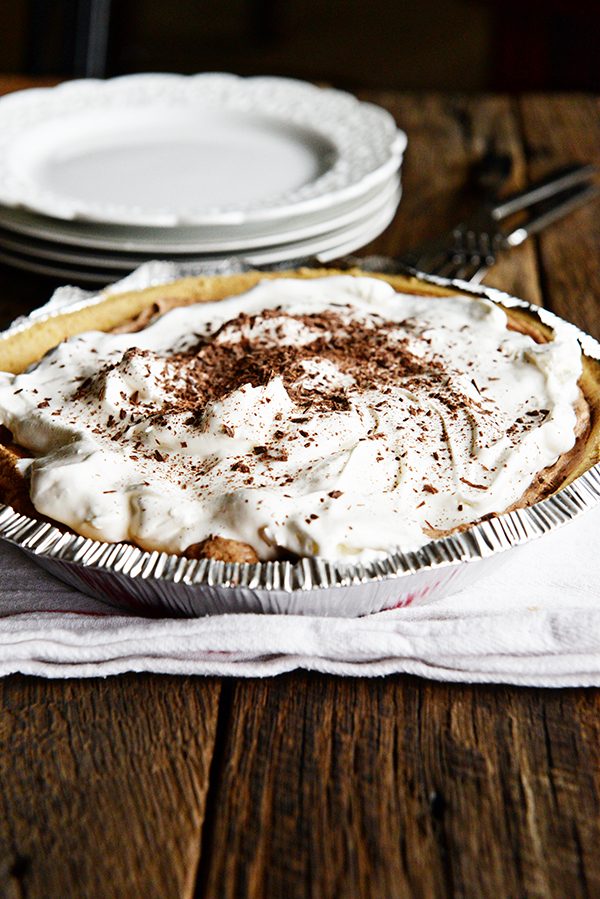 If you need an impressive dessert that takes very little time, give Kelly's French Silk Pie recipe a try! Enjoy!
Kelly's French Silk Chocolate Pie
A decadent yet simple French Silk Chocolate Pie. If you need an impressive dessert in a hurry, this pie is exactly that!
Ingredients
1

keebler 8-inch graham cracker crust

1/2

cup

unsalted butter

softened

3/4

cup

sugar

2

ounces

unsweetened chocolate squares

1

teaspoon

quality vanilla

2

eggs

Cool Whip

Chocolate shavings for garnish
Instructions
Melt unsweetened chocolate squares in the microwave. Set aside to cool.

In the bowl of an electric mixer, cream together butter and sugar until light in color and fluffy.

Mix in melted, cooled chocolate and vanilla.

Add eggs, 1 at a time, beating at least 5 minutes between each addition and scraping sides of the bowl to incorporate all the sugar. (Do not underbeat...this step is essential to a light in texture French Silk Pie).

Continue beating 5 additional minutes.

Spoon and smooth into pre-made graham cracker crust.

Chill until set, about 1 hour.

Serve topped with Cool Whip and chocolate shavings.
Notes
Recipe from Kelly at Wildflour's Cottage Kitchen on Food.com