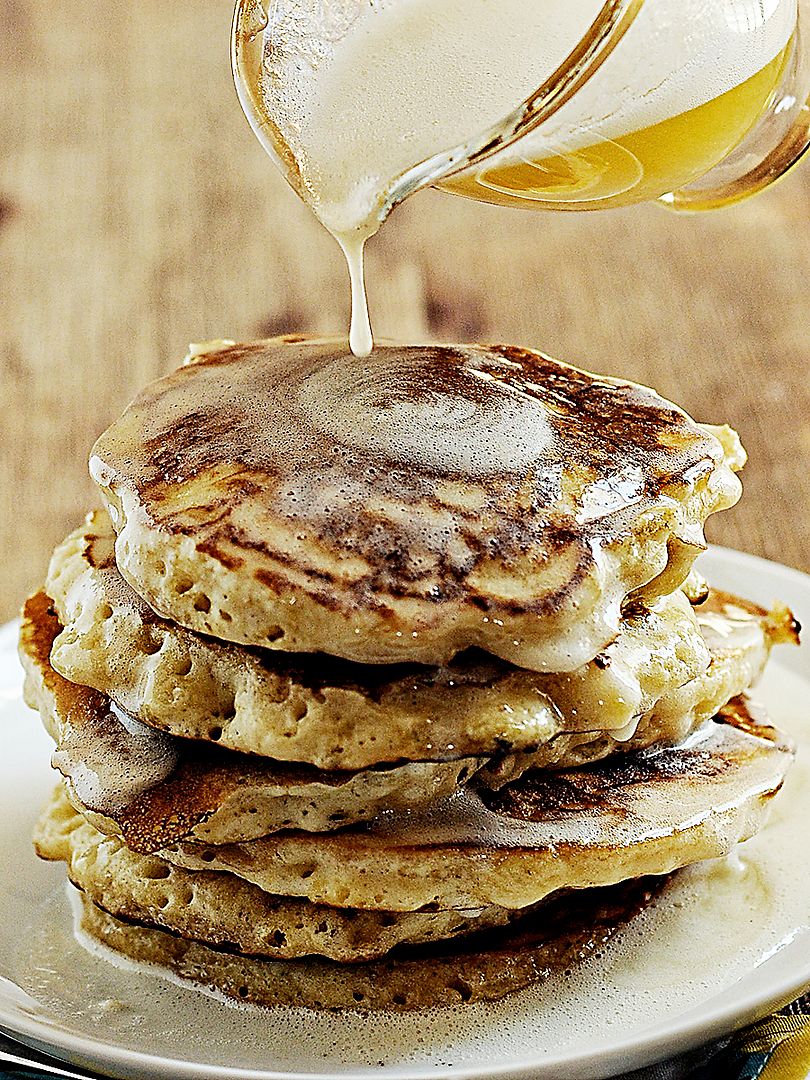 Pin It
Hang tight through the length of this post because at the very end is a recipe from Thermador's very own, Chef Brad, for the most delicious pancake syrup I have ever tried.
What do you get when you combine 20 bloggers with a passion for food, one incredible company who is known for their quality and innovative products for culinary enthusiasts and a gorgeous location in Scottsdale, AZ?
You get the Thermador's "Now You're (Steam) Cooking" Blogger Adventure! I was honored to be one of 20 bloggers invited by Thermador to their event to unveil the new Thermador Steam and Convection Oven.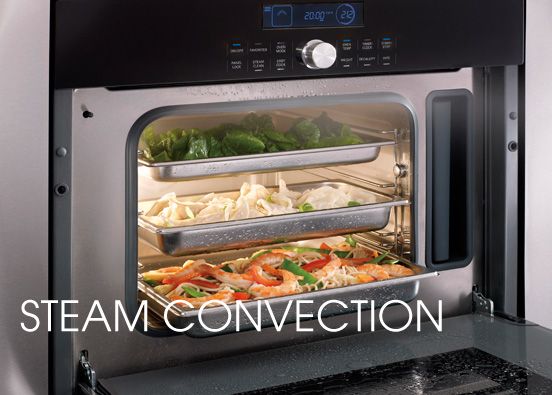 Photo courtesy of Thermador
The Thermador Steam and Convection Oven is one impressive appliance. With three different modes (Steam, Convection, and Combination Steam/Convection), Thermador's newest innovation is going to change the way culinary enthusiasts use their own personal kitchens. Imagine having perfectly fresh steamed vegetables with just the touch of a button or baking an amazing French Loaf without having to do the whole water bottle spritzer trick. Do you want your food to have the same fresh taste and texture without the microwave sogginess? The Thermador Steam and Convection oven does the trick! You can get complete details on the Thermador Steam and Convection oven plus learn more about Thermador's entire line of cooking appliances by going to the Thermador Website. After spending a few days with the folks at Thermador, who are about as passionate and genuine as they come, you can bet that if I were doing a kitchen remodel or upgrading my appliances, I would definitely go with the Thermador brand!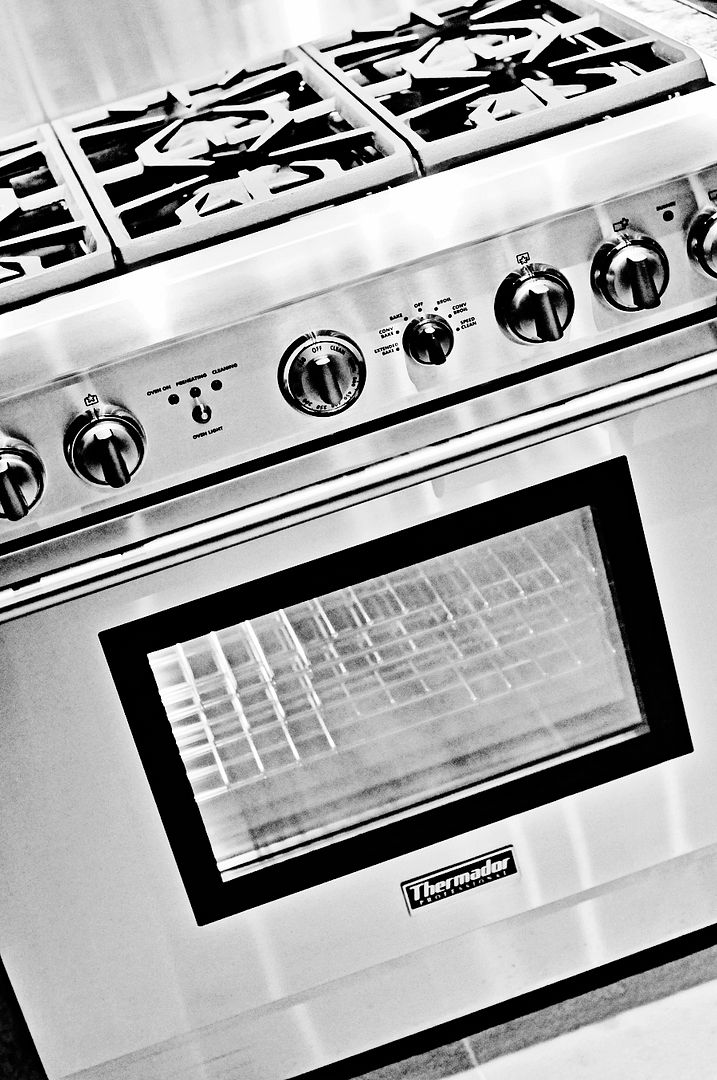 When you get this many food bloggers together and you are wined and dined for 3 incredible days, you also start to notice how slightly fanatic we all are about food photography! Everywhere you turned cameras were clicking. Our cameras definitely got a workout as we all went into full food paparazzi mode.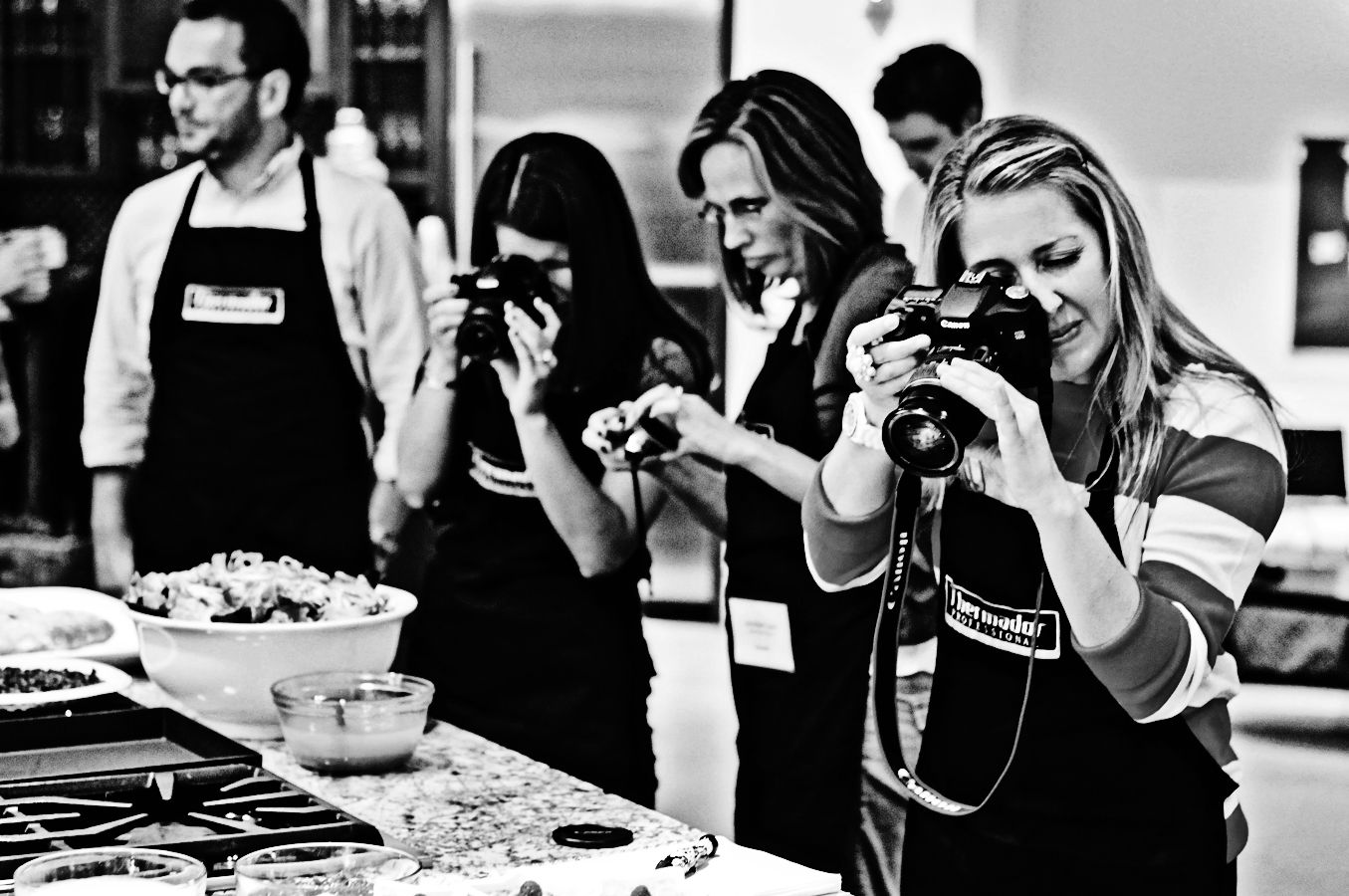 Jenny from Picky Palate, Jennifer from Savor the Thyme, Tina from Carrots 'n' Cake and Russell from Endless Simmer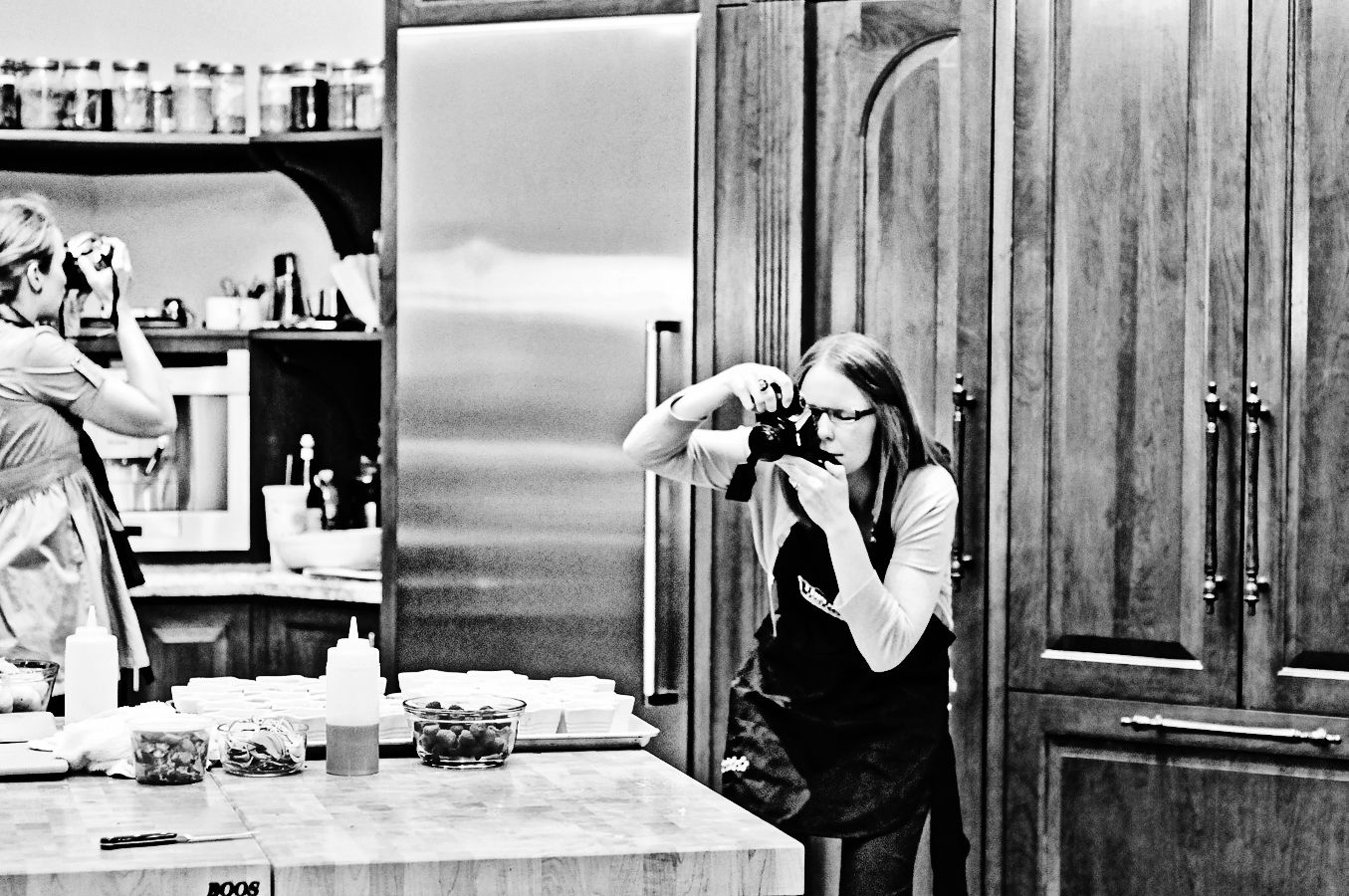 Jane from This Week for Dinner and Brooke from Cheeky Kitchen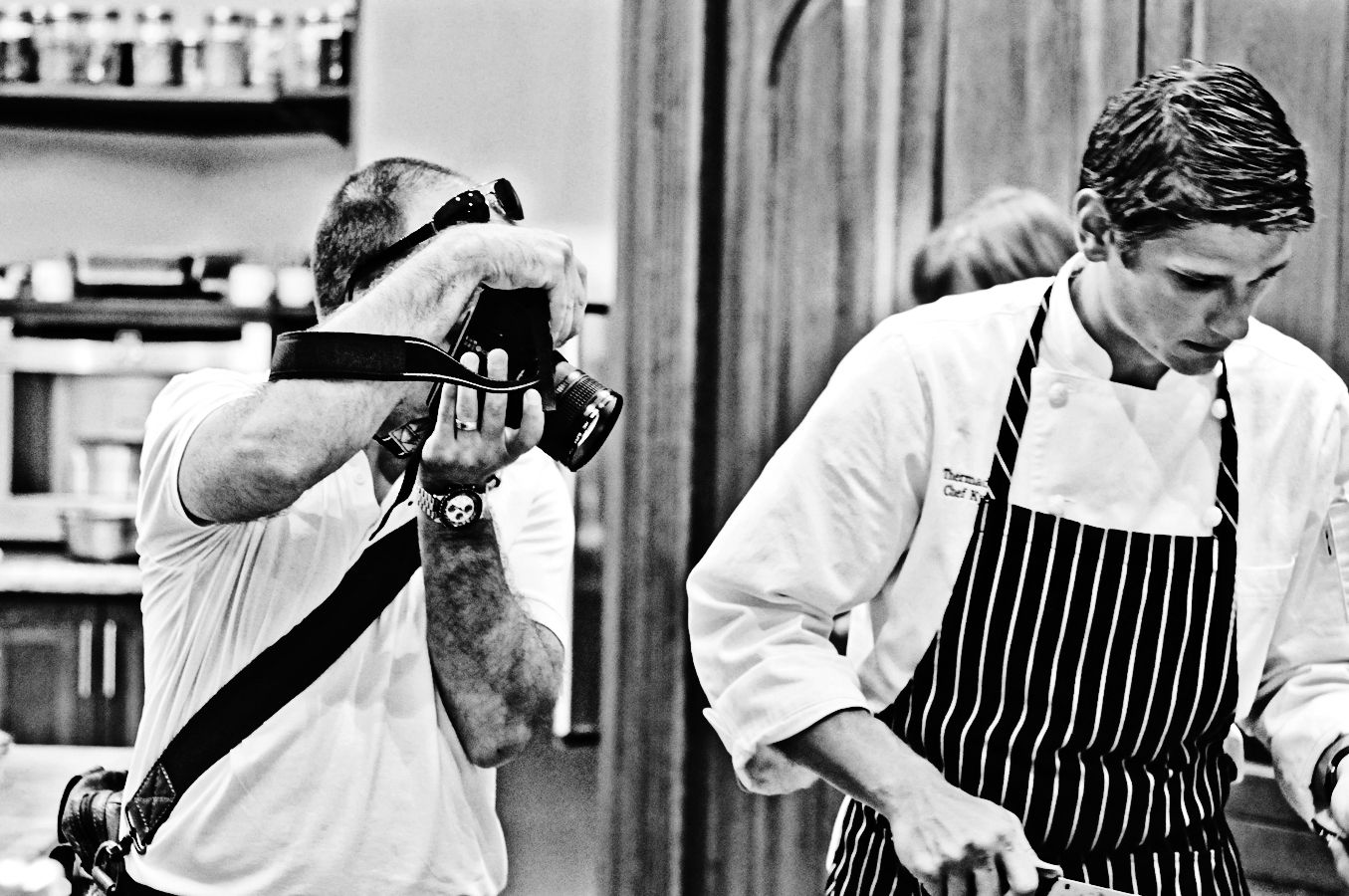 Todd from White on Rice Couple with Chef Kyle
I had a wonderful few days and appreciate the folks at Thermador for including me in this event. The Hyatt Scottsdale was such a welcome retreat, Maestros Restaurant had the best filet I have ever eaten, 5th and Wine restaurant was such a fun atmosphere with delicious food and I seriously came home 5 pounds heavier thanks to the Chefs at Thermador and their fabulous food!
Speaking of fab food, here is the Buttermilk Syrup recipe from Chef Brad I promised you. Once you try this syrup, you won't want to try anything else on your pancakes, french toast or waffles. It melts in your mouth the second it hits your tongue and tastes so buttery rich and delicious. It does make a huge batch, but you can save what you don't eat up in the refrigerator and you will discover it has an even richer flavor after you heat it up the next time.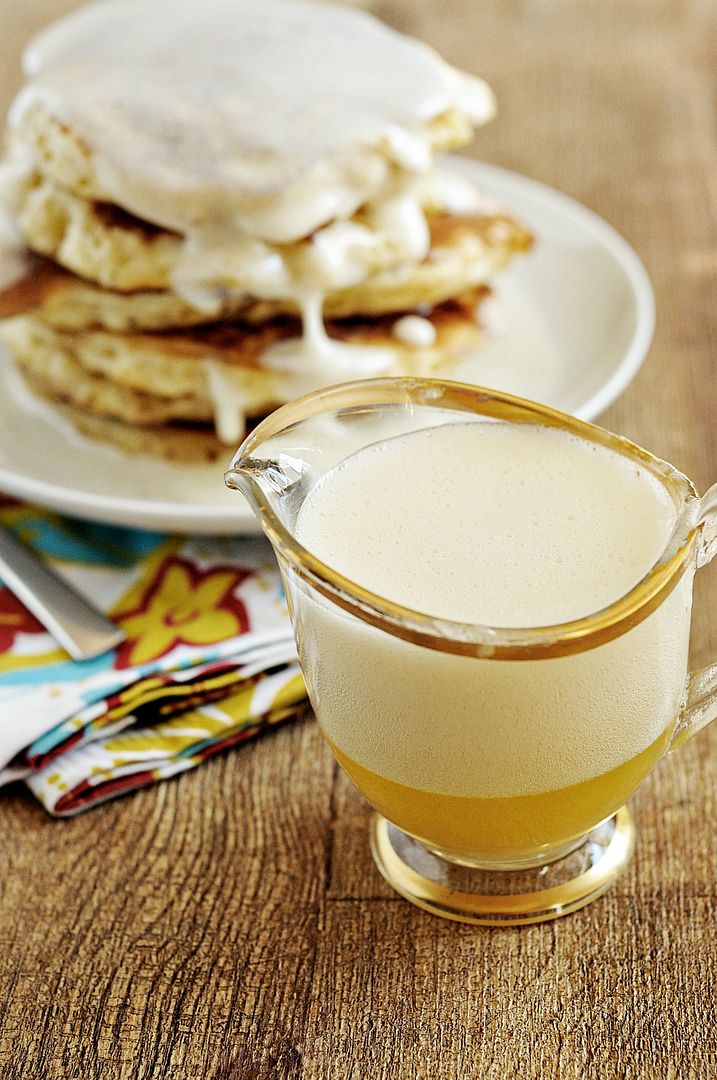 Buttermilk Syrup for Pancakes, French Toast or Waffles (from Thermador's Chef Brad)
Ingredients:
1 1/2 cups butter (3 sticks)
1 1/2 cups buttermilk (I used buttermilk substitute – 1 Tbs of Lemon Juice for each 1 cup of milk)
3 cups sugar
1 teaspoon vanilla
3 teaspoons baking soda
Directions:
In a large pan (make sure it is large, this syrup will grow when you add the vanilla and soda), place the butter, buttermilk, and sugar.  Bring to a boil stirring.  remove from heat and whisk in vanilla and soda.  it will foam.  Now it is ready to serve. Yum Yum.
Disclaimer: Thermador was generous enough to pay my travel, room / board, meal expenses for my time in Scottsdale, AZ however the opinions expressed in this post about their products are my own.