I have a sick little one this week, so most of our normal Christmas traditions have gotten pushed to the wayside as we simply try and keep up with getting her well before the big man in the red suit shimmies down our chimney. One such tradition is our annual Christmas picture, which hasn't gotten done because I don't think anyone wants to see a little cute puker with great big bags under her eyes.
So, in lieu of our annual holiday picture, our family of gingerbread took center stage to stand in for the Doyle picture and Christmas greeting to my Dine & Dish friends.
Thank you all so much for your support and friendship over this past year. I personally want to wish you a Merry Cheery Christmas and a new year full of inspiration, blessings and love. Happy Holidays!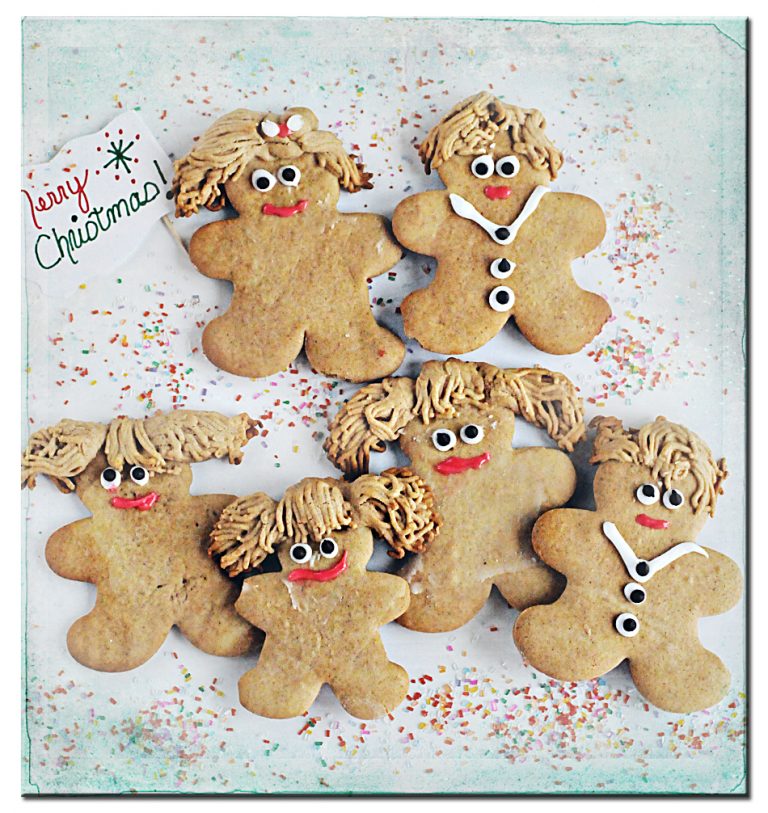 I have used the Gingerbread cookie recipe from Sandy over at the Whistlestop Cafe for the past four years and will most likely never try another gingerbread recipe as this one is spot on. The hair on our family of gingerbread was inspired by my friend Bridget at the blog Bake at 350 (and she got her inspiration from Martha herself). The icing recipe comes from another lovely friend of mine, Amanda at the I Am Baker blog. And yes, I am the worlds worst cookie decorator, especially when compared to these talented friends, but I'm okay with that. I leave the too pretty to eat cookies up to them!