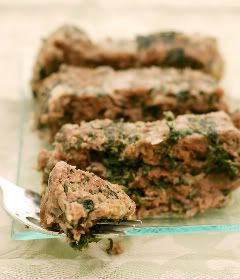 We have been working hard here in the Dine & Dish household to lessen our environmental footprint. We have been taking small steps and are easing our way into the habits that will hopefully help our future generations to live in a thriving environment.
All this green business can be very confusing and it has taken us awhile to catch on. We are trying though and hopefully with our efforts we will continue to build an interest in our children about the significance of how an even small step can make a big impact.
About a year ago, we purchased reusable fabric tote bags for our grocery shopping trips. 9 times out of 10, I forget to take them into the store, and only remember when I am checking out. So, I tell the clerk to just put my groceries in the cart and I will bag them at the car. When I do actually remember to take them into the store, I feel like I have accomplished something big that day. Yay for me… remembering my fabric tote bags.
We have replaced almost all of our light bulbs with those ugly energy efficient compact florescent light bulbs. Why do they have to make those things so darn ugly? Still, I feel a little burst of pride every time I see my little ugly light bulbs.
We have attempted to stop the junk mail. We get so much crap in the mail that immediately gets tossed (or recycled if applicable). Hubby doesn't get to browse the Victoria's Secret catalogs anymore, and I don't dream shop out of the Pottery Barn catalog anymore. Sacrifices…I tell ya'.
Recycle. We do recycle. Our town has a great curbside recycling program and they make it so simple to take part in recycling. It is a bit of a challenge among my family members to see who can recycle the most things during the day. Sometimes I'll open things up just so I can win in the daily recycle race in our house. Shhhhh!
Freecycle. How many of you know about Freecycle? This is the most fun I have ever had helping the environment. When I get on my decluttering binges, I almost always choose to Freecycle the items I am decluttering. Now, you do have to watch out for your serial Freecyclers/Freebie Hunters… those people who respond to each and every item you post. I can only imagine the fire hazard their homes are with all their freecycled goodies stashed around. The truth is, they are probably becoming millionaires Ebaying and Craigslisting all of the stuff they have received.
Reuse. This is where I have to draw the line. My mother-in-law is probably the best "reuser" I have ever met. We will often drive up to the farm to find ziploc bags and tin foil hanging on the line to dry. She doesn't have Tupperware. Instead, in her cabinets, you will find butter containers, sour cream containers, ice cream pails, etc. She hand washes all of her disposable flatware and plates. To do my part, we are trying to limit our use of disposable things. Napkins are now cloth, we try to not use disposable plates/flatware. I, however, cannot get into washing my tinfoil, plastic wrap and ziploc bags. Heathen as I am, I just can't do it.
So there you have it… just a few of the small things we are doing to go green. We implement new things all the time. I know we aren't as accomplished about this as some of you, but hopefully with each baby step we take, we are making a difference.
Speaking of green, I have to tell you about this meatloaf from the now infamous Table Talk Cookbook by Carol McManus. Yes, I'm still completely and totally loving this cookbook! Carol told me via email that she has been making this meatloaf to serve to her family for the past 25 years. This is a time tested recipe that I can now attest to being the very best meatloaf recipe I have ever tried. My children, who can be somewhat persnickety about hidden veggies, didn't even complain about the "seaweed" in the meatloaf. In fact, I was preparing to sit down when my six year old said "Mom, you had better try this giant meatball. It is so good!".
Go green. Green is good, people. Really good.
Hide-the-Spinach Meatloaf from Table Talk by Carol McManus
A tasty spinach meatloaf recipe.
Ingredients
1

Tbs

olive oil

1

medium onion

diced

2

cloves

garlic

minced

8

oz

package frozen chopped spinach

defrosted and with water squeezed out

2

lbs

ground chuck or sirloin

2

eggs

½

cup

dried Italian breadcrumbs

½

tsp

salt

Fresh ground pepper

to taste
Instructions
Preheat oven to 350 degrees.

In a small skillet, warm olive oil over low heat. Add onion and sauté until soft but not browned. Add garlic and sauté for 30 seconds more. Add spinach and sauté for about 5 minutes. Remove from heat.

In a large bowl, mix the ground beef, eggs, bread crumbs, Parmesan cheese, salt, and pepper. Add the cooked spinach, mixing thoroughly.

In a 9x13 inch baking pan (glass is preferred), shape the meatloaf into a rectangle. Bake for about an hour, taking care not to overcook or the meat will dry out. The meatloaf can be a little pink in the middle.