Grape Nuts Muffins are a tasty muffin with a delicious crunch!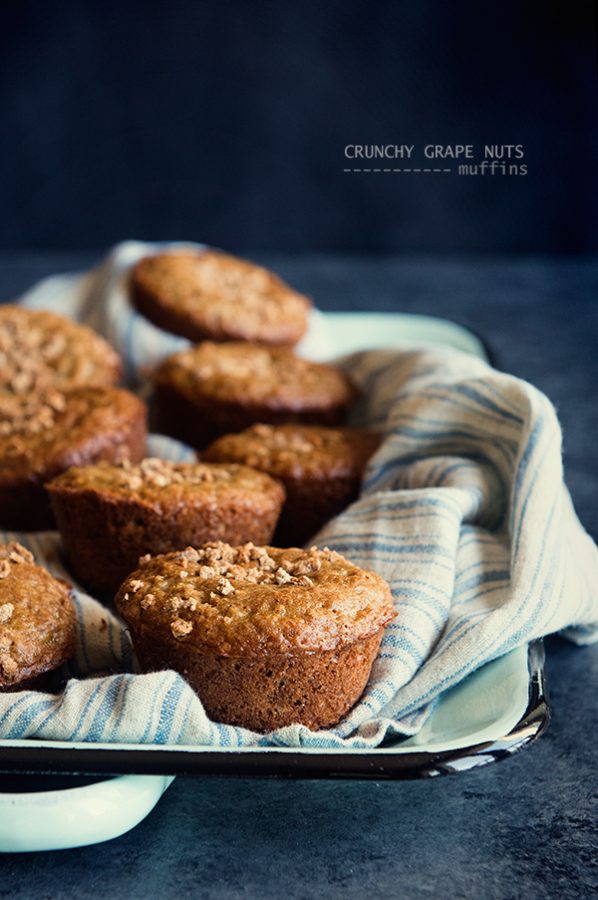 I opened my pantry this past week to find five 3/4 eaten boxes of cereal and a kitchen full of kids saying we had nothing to eat.
I usually make a big breakfast for my kids before school, but this particular morning I was running behind and told my kids to just grab some cereal. Every single one of them came back to me saying "but there isn't any cereal…we have nothing to eat!". So, apparently FIVE boxes of cereal with cereal STILL IN THEM doesn't count as food? Am I the only house this happens in? Seriously, what is wrong with the last 1/4 box of cereal? Can someone explain that to me? It never fails with cereal and bread, no one wants to eat the last bit left. I don't get it.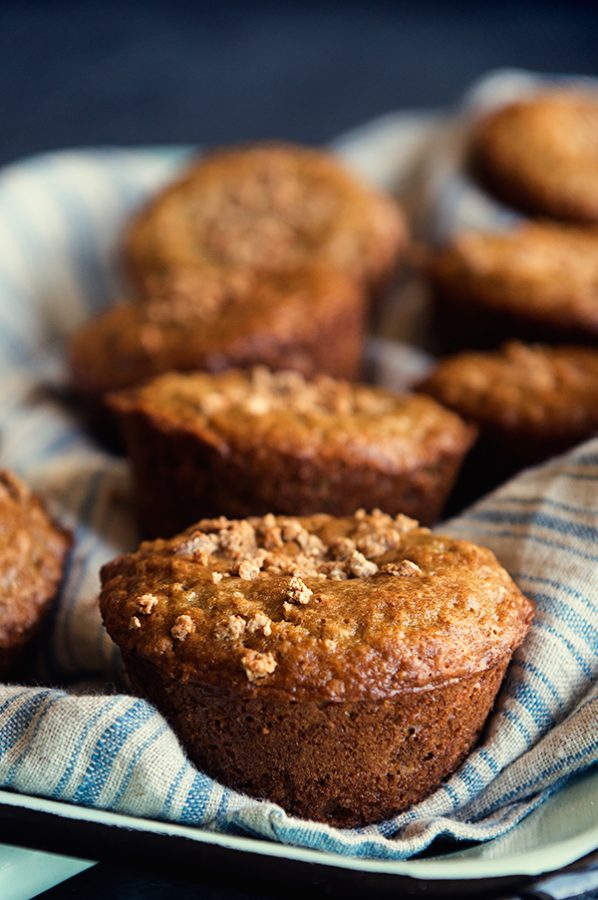 I made cereal muffins and shared the recipe on Dine & Dish a zillion years ago. Apparently, after I read through that post, I realized my kids have the same commitment issues I've always had. It's true… we get bored and want something new after having the same old same old time after time.
Because I often have extra un-eaten cereal, I get the opportunity to become creative with how to use it all up. From Corn Flake Chicken to Raisin Bran Cookies, the recipe options for leftover cereal are abundant.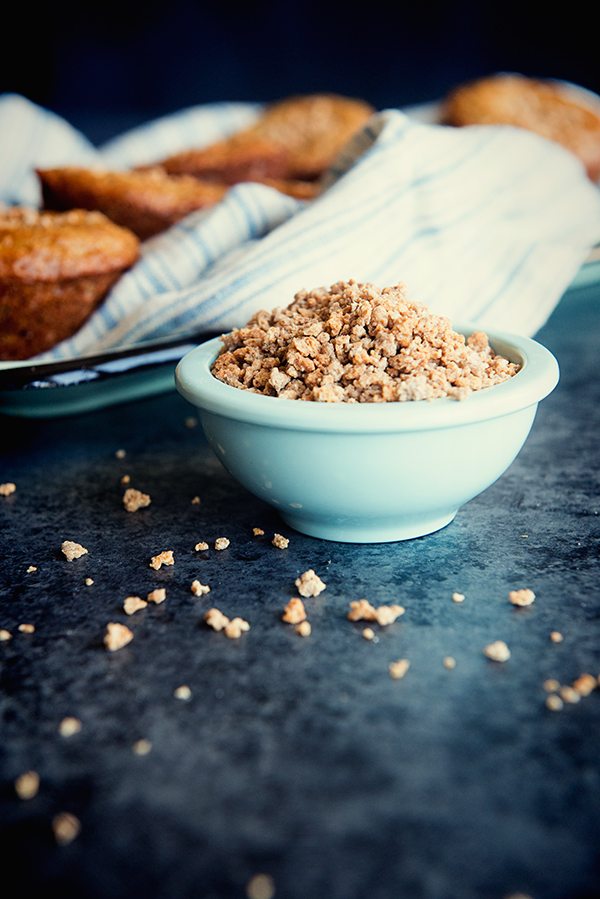 This week, I was faced with a box of Grape Nuts Cereal with 1/4 of the box left. We love Grape Nuts on yogurt (yes, my husband and I are 100 years old), but I thought it'd be fun to make a muffin with a crunch with the remaining Grape Nuts Cereal.
The result of my experimentation is a moist, sweet muffin with a crunch. The flavorful batter combined with the crunch of the cereal makes the perfect muffin. It really does! I know you don't believe me because, let's face it… It's Grape Nuts, but Grape Nuts are the bomb. I promise!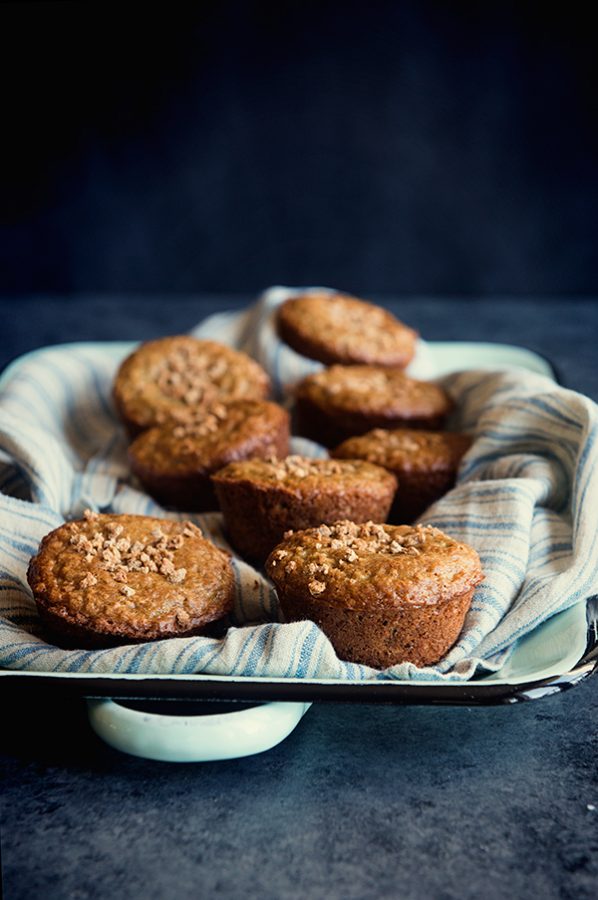 If you have some leftover Grape Nuts you aren't quite sure what to do with, I hope you'll give this muffin recipe a try! A muffin with a crunch is a good muffin, indeed.
Crunchy Grape Nuts Muffins Recipe
Ingredients
1

cup

Grape-Nuts Cereal

1

cup

milk

1 1/4

cups

flour

1

Tablespoon.

baking powder

1

teaspoon

ground cinnamon

1/2

teaspoon

salt

1

egg

beaten

1/2

cup

vanilla yogurt

2

Tablespoons

vegetable oil

1/2

cup

firmly packed brown sugar

Additional Grape Nuts Cereal for topping

optional
Instructions
Preheat oven to 400ºF.

Combine cereal and milk; let stand 3 minutes.

Meanwhile, mix flour, baking powder, cinnamon and salt in large bowl; set aside.

Mix together egg, yogurt, oil, and brown sugar and mix well. Stir into cereal mixture until well blended. Add all to flour mixture; stir just until moistened. (Batter will be lumpy.)

Spoon evenly into 12 muffin cups sprayed with non stick cooking spray, filling each cup two-thirds full.

Bake for 20 minutes or until toothpick inserted in centers comes out clean.

Cool in pan for 5 minutes before removing to a wire rack. Serve warm.
Want more muffin recipes? Click here for some of our favorites!