Marinated Grilled Sweet Onions are one of the easiest grilled side dishes you'll find. Thanks to my friends at McCormick spices and seasonings for sponsoring this post.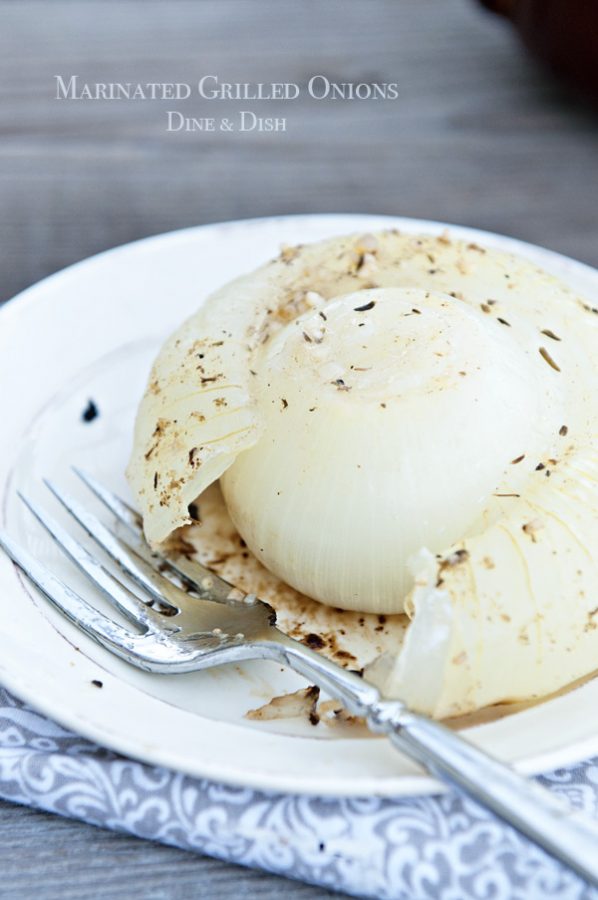 I always get a chuckle when people say that Labor Day is the official end of grilling season. Anyone who believes that doesn't know my husband. I've known him to be out manning our ghetto grill in 3 feet of snow. A little cooler weather isn't going to stop us from enjoying some of our favorite grilled foods!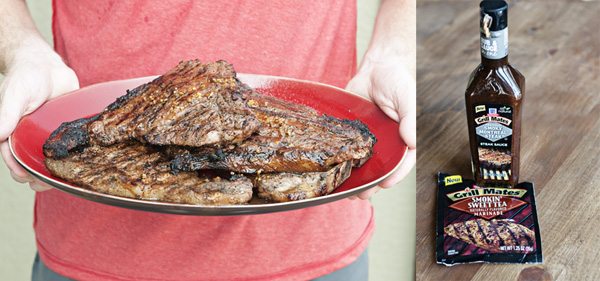 For us, grilling season is simultaneous with football season. Who doesn't love to slap a few steaks or brats on the grill to enjoy while watching the game? And with McCormick Grill Mates marinades, I really don't have to do much prep work. Mix together the marinade, let the to be grilled food sit in the marinade for 30 minutes or so, put it on the grill to cook, and it's good to go!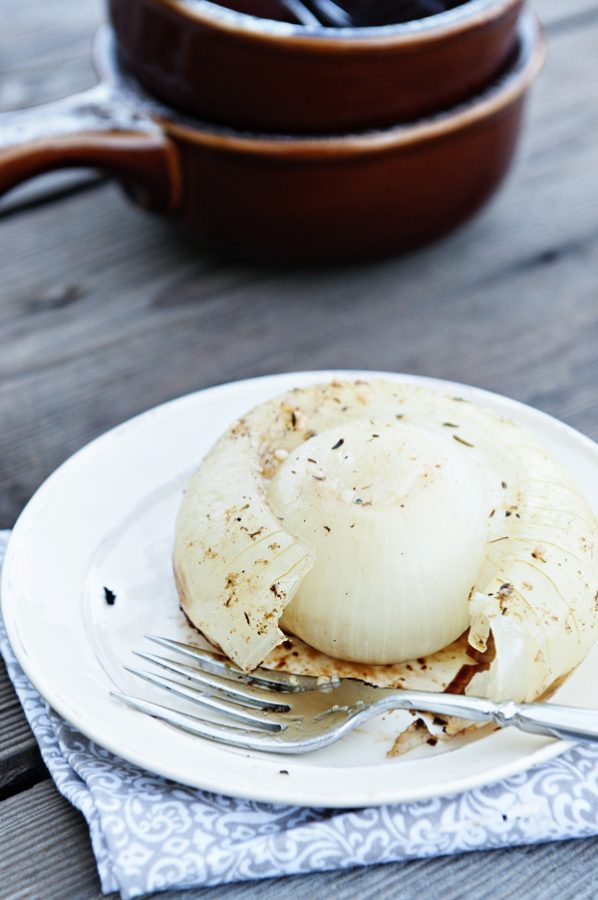 One of my favorite things to grill this time of year is vegetables. I love the flavor of fall root vegetables when cooked over the grill. And onions? Have you ever grilled whole sweet onions? It is one of the tastiest things, ever… melt in your mouth good. Just don't make them on a date night…they aren't exactly the best things to eat if you plan on breathing near anyone else 🙂
We have a preciously shared favorite baked onion recipe that we usually stick to, but recently, for something different we decided to marinate a few sweet onions in McCormick Smokin' Sweet Tea Marinade and then cook them on the grill. Friends, this is one fantastic way to cook onions… whether you like them as a side dish or to top a juicy steak, these onions were amazing. Tender, flavorful and the ideal tailgating addition.
I hope you'll keep your grill out for a couple more months, and if you do, I hope you'll give these Marinated Grilled Sweet Onions a try! Enjoy!
Marinated Grilled Sweet Onions
Marinated Grilled Sweet Onions are a simple side dish or a great topping for grilled steaks and burgers.
Ingredients
4

Vidalia Onions or any yellow sweet onions

ends cut and outer peeling removed

1

Package McCormick Grill Mates Marinade

any flavor, made according to package directions
Instructions
Place onions in a shallow casserole dish.

Pour prepared marinade over the onions, cover with foil and let sit for 30-60 minutes.

Wrap each onion in foil and grill over medium heat for 30-45 minutes, or until onions are tender all the way through.

Serve alone as a side dish or slice and place on top of grilled steaks or burgers.
Disclosure: This is a sponsored post on behalf of McCormick Grill Mates. All opinions expressed are my own.