When I was little (and still as an adult), my all time favorite book was Happiness is a Warm Puppy by Charles Schulz. I guess I haven't changed much… I've always been one to hunt for happiness in everything I can.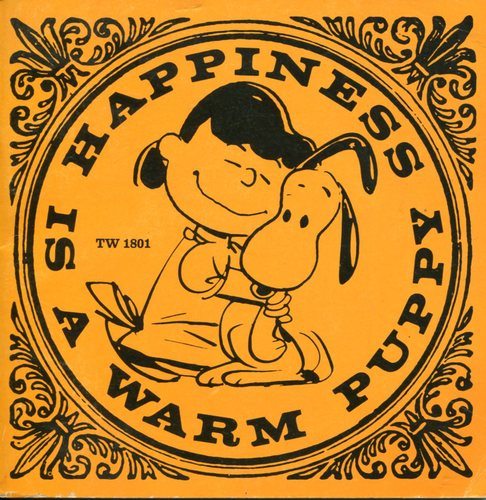 Right now, for me, happiness is… helping to keep kids alive by raising awareness about vaccinations in countries with few resources. If you'll recall, this week we are making our coffee at home versus heading to the coffee shop. We are taking the money we save through this action and donating it to our friends at Shot@Life so they can help to get kids vaccinated. Just $20 will provide one child the vaccinations they need for life. $20 is all it takes to give a kid a shot at life.
Participating is easy… please help us raise awareness by snapping a picture of your mug (filled with coffee, tea, water, cocoa… whatever you want) and sharing it on Instagram, Facebook, Twitter, Flickr, your blog…wherever you'd like! Please tag your pictures with the hashtag #shot4shot. If you are so inclined, feel free to tag it with #shotofcoffee #mymugshot and #vaccineswork as well!

Every single person who participates and tags their photo with #shot4shot will receive a photo journal from our friends at

Paper Coterie

!
In addition, when you participate, you'll be entered into giveaways for some fantastic prizes including a Signature Keurig Brewer with 36 K-Cups, an Ephiphanie Camera Bag, a signed copy of the book Expressive Photography, a spot in spot in Tracey Clark's next photo workshop Picture Black & White, a $100 gift card from Paper Coterie and a Shot@Life Messenger Bag! Complete details can be found on my post from Sunday and on Tracey's post as well.
I'd love to see your pictures and thank you in advance for participating and helping to raise awareness for Shot@Life