It's a rainy, stay inside with a good book and cup of coffee kind of day. A snuggly, beautiful, happy day. What better kind of day then to share a little happiness with you all?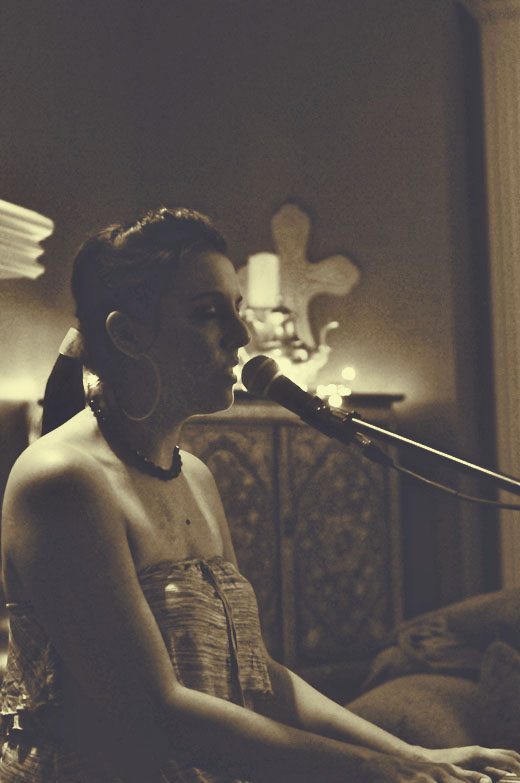 I am bubbling over with happiness today because Nick and I had the opportunity to bring recording artist, Shannon Curtis, and her husband Jamie, into our home last night for a private concert. Shannon's soulful voice filled the air as our friends cozied up in our living room and kitchen to listen. Shannon's music has depth and meaning and is delivered with such raw emotion. I was definitley in my happy place, filled with joy and love last night.
You've seen me write about my love for Shannon's music before, and it was so surreal to see that love of her music spill over to a love for the person she is. Genuine, kind and beautiful to her core. Her husband, Jamie, is just as wonderful.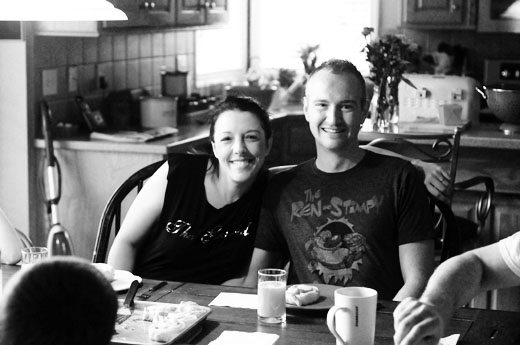 Night turned into morning, and we shared cinnamon rolls and great conversation around our kitchen table. Again… pure happiness to personally connect with someone you've had an online relationship with for over a year and to be able to share such intimate time with them. Thank you, Shannon and Jamie, for sharing your talents with us. Having you join our friends in our home was beyond special to me. Thank you!
If you haven't listened to Shannon's music yet, stop what you are doing and head over to her website now. Her newest single, Anti-Gravity, has become one of my favorites. Other favorites of mine are Before the Sun, Boomerangs & Seesaws, Waking Up With You… actually, I love all of her music. Please go check it out. Perfect Saturday and Sunday morning, lounging around, cooking and enjoying your coffee kind of tunes. You'll love her, I know it!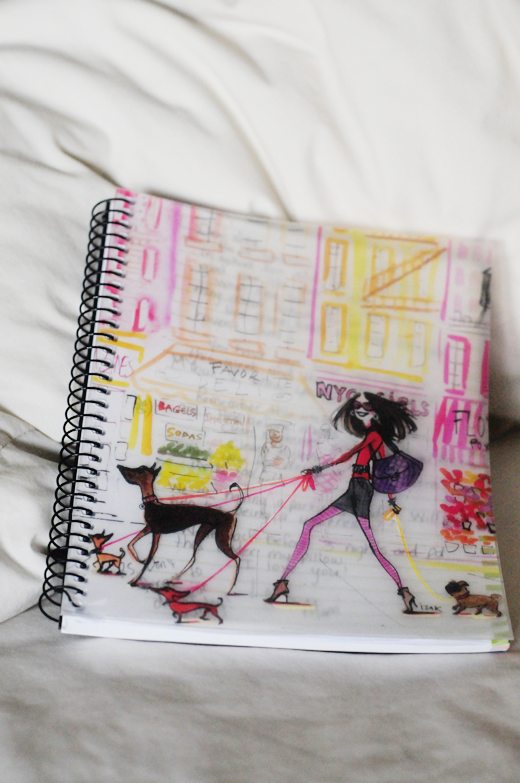 More happiness… I started pillow journals with my kids. I can't remember where I saw or heard about this idea but I think it's a really great one. Each kid is given a journal and the first page is filled with a journal entry from a parent, asking questions, sharing praise, talking about silly stuff. The journal is placed under the child's pillow and they then have just a few days to fill out the next page in the journal, answering questions, asking questions and sharing general silly stuff. They then place it under your pillow. It's a back and forth way to journal with your child, and I am excited to see how it works. I've already received the journal back from Ella and Kelly and am loving the sharing it's started between us.
Other things that have made me smile…
Gretchen Rubin's new book, Happier at Home, releases this week. I can't wait to read it!
Finding time to read… that makes me happy. I finished The Island today and am going to start Dare Me next.
My sister and three kind friends, chatting with me about specific parenting experiences when I was struggling. Thank you!
Reading comments about your best friends over on my Hallmark post.
I've had fun taking really cool iPhone panoramic photos with the DMD app. Have you tried it?
And, my pretty new red Blendtec blender (stay tuned for a giveaway next week!)
Now it's your turn to share. What's making you happy right now?
Disclosure: This blog post contains affiliate links. As an Amazon Associate, I earn from qualifying purchases.