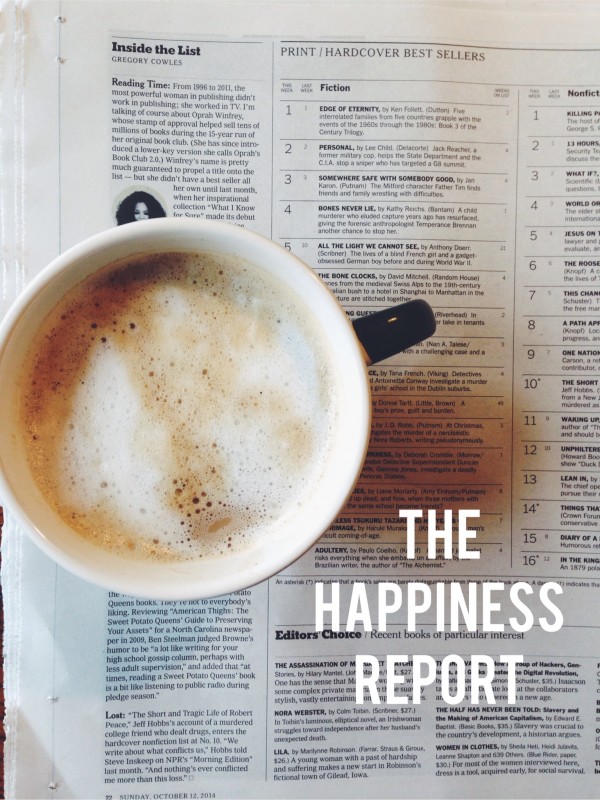 This morning I was sitting at my kitchen table, reading the newspaper and drinking my made at home latte, mulling over in my mind what I am going to say during my talk at the upcoming Chopped Conference. The topic of my talk is something I am really passionate about in the blogging world, which is basically blogging beyond your stats. My unofficial mantra has always been "what kind of blog will you have if you don't have a life to blog about". Meaning, we need to stop sitting behind our computers all day, refreshing our stats, scheduling our posts, trying to get ahead or at least how I feel, not get completely left behind.
I'll admit that I came back from a really refreshing retreat with friends in Tahoe recently and was pumped to get organized and get working. Dine & Dish has and always will be a space I love and treasure, but over the past year or so I admit to not putting my whole heart into it. I got tired of the blogging games that we are all doing to "get more traffic!!", "grow your readership!!", "get more likes!!!". So instead of doing something about it, I just kind of threw in the towel and said "oh, well…".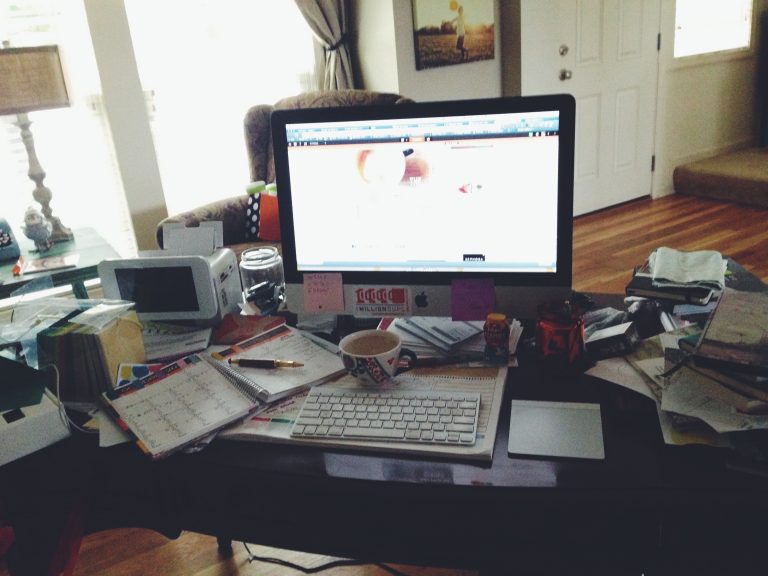 And so you'd think when I threw in the towel and just started phoning it in, my life would have been richer and more fulfilled. Not so. I've slowed down on reading books, which you know reading brings me happiness. My office is an absolute mess, which for a former FlyLady group leader, is unthinkable (my desk, right now above…ugh). My mind seems to be in a more chaotic state than ever before. Without some structure in my blog, my life had no structure. Phoning it in is harder than it seems… you see, I'm a motivated, hard working person. Even though I don't like stats and the race to be the best, I still need my work to be good and meaningful. I'm not a sit on the curb and watch the rest of the world go by kind of person.
With all that being said, I still don't have my talk ready for the Chopped Conference, but I do have some good ideas for what I want to say. And, thanks to getting some of my thoughts together on the topic, I have some motivation to getting back to doing what I love (I know I sound like a broken record, don't I… how many times have I said that?). What I really love doing is sharing my Happiness Reports, photographing things just because, reading great books and sharing them with you, and cooking recipes that I want to cook, not necessarily what Pinterest wants me to cook. All in all, I need to have the best life I can in order to have the best blog I can…and although I can't do that sitting behind my computer 24/7, I can motivate myself to experience more, live more and therefore be better at my job because of it.
With all that said, I'm ready to share some happy things with you!
Here's what's bringing me happiness lately…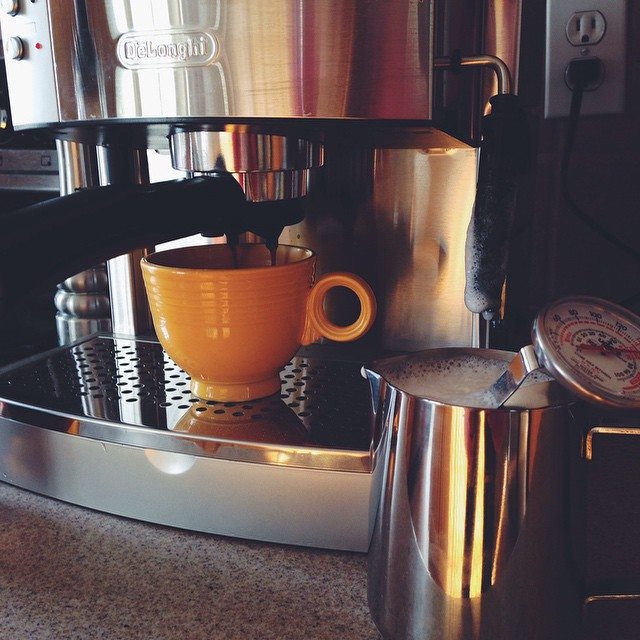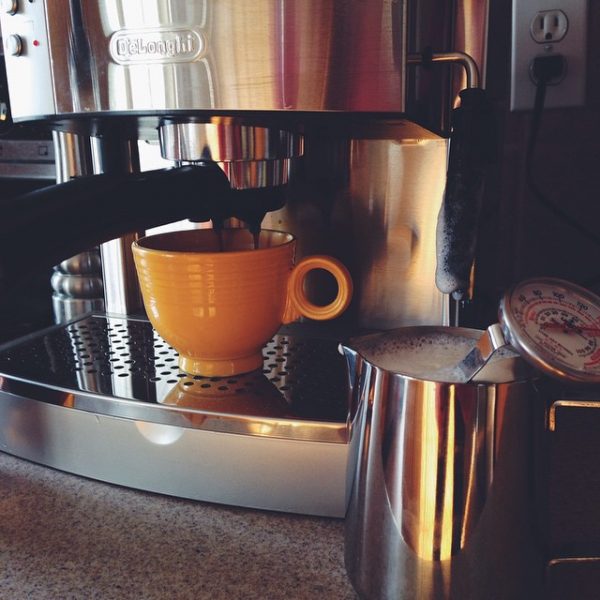 I bought myself this entry level espresso machine for my birthday and LOVE it. My goal this year is to learn how to do latte art, which I know sounds random, but I think it would really bring me happiness! If you have any latte art tips, let me know!
My desk above is something that is out of control in my life. My closet and nightstand are the same way right now. I hate it and it's not typical of me, at all. One of my favorite authors wrote "Outer Order Contributes To Inner Calm", which I absolutely believe to be true. Anyway, I found this website when I was looking for some kind of organizational guidance this weekend and just from the few posts I've read, I think I'm going to find a goldmine of info there.
As much as I LOVE my friend Scott Foley, this season of Scandal isn't thrilling me yet… how about you? But I am totally loving (and crying through) each episode of Parenthood! And I'm binge watching old seasons of Grey's and am in a really great season! What shows are you loving so far this season?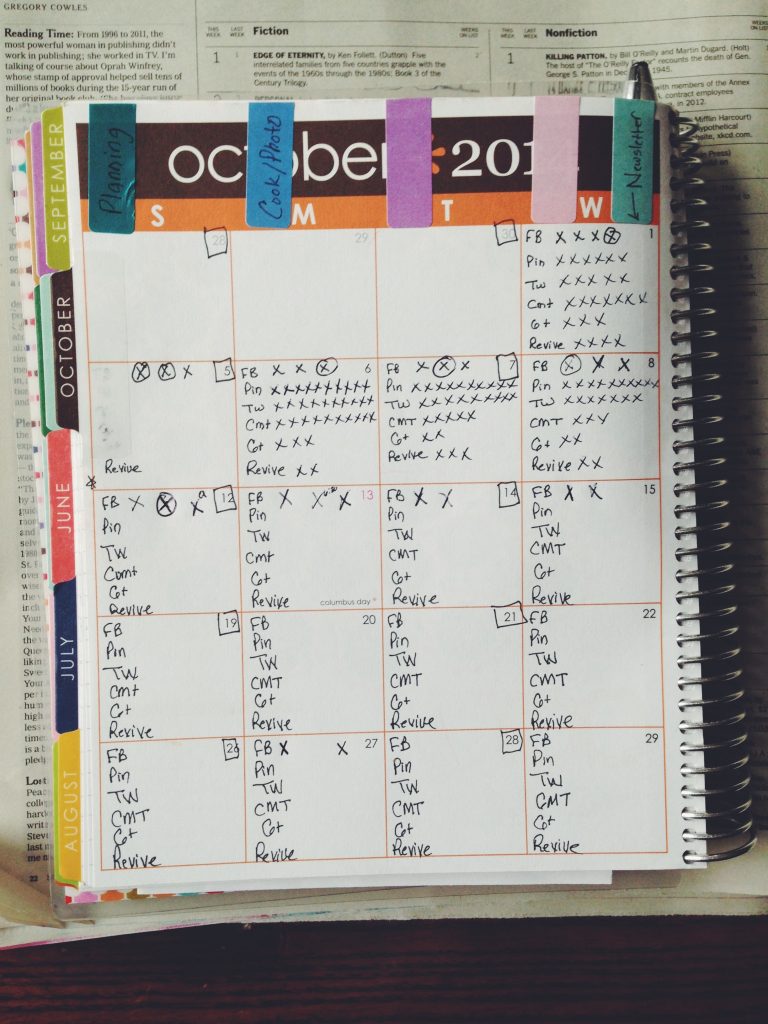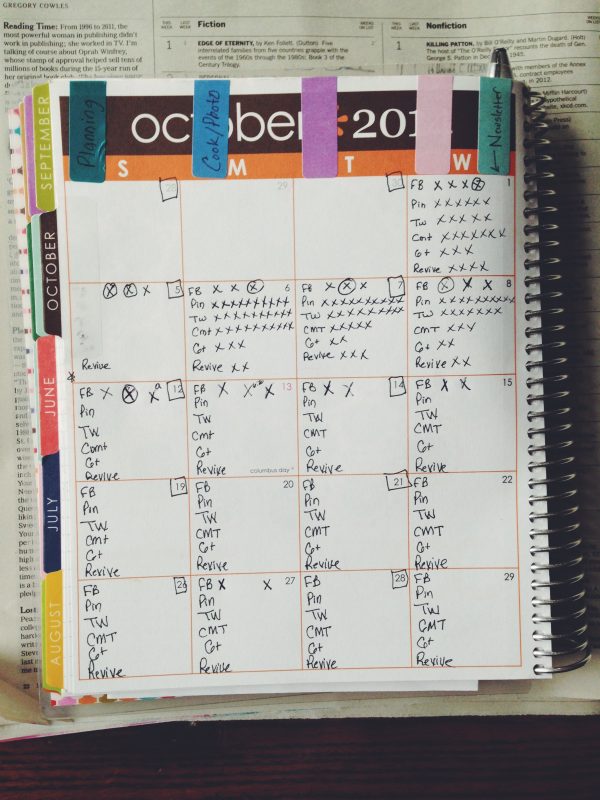 I have a tendency to overcomplicate things and feel like I need certain pre-made systems to organize my life. I had a little "ah-ha" moment when Lori showed me a handmade calendar she uses to organize her work. I LOVE my Erin Condren planner and started using it this month for blogging in a way I haven't before. My system may look chaotic above, but it is really working for me and that brings me happiness, for sure!
Finally, I finished a really great book this past week. Whistling Through the Graveyard…if you liked The Help I bet you'll love this book! I've started reading this book and am loving it and laughing all the way through it. Also, my friend Gina recommended (and indicated it was a factor in her dreams coming true) this book, which I downloaded yesterday!
That's it for this Happiness Report, friends. Thanks so much for reading! Now…
Disclosure: This blog post contains affiliate links. As an Amazon Associate, I earn from qualifying purchases.