Hard Cider Ale plus Talenti Pumpkin Pie Gelato equals a boozy float beverage perfect for fall sipping.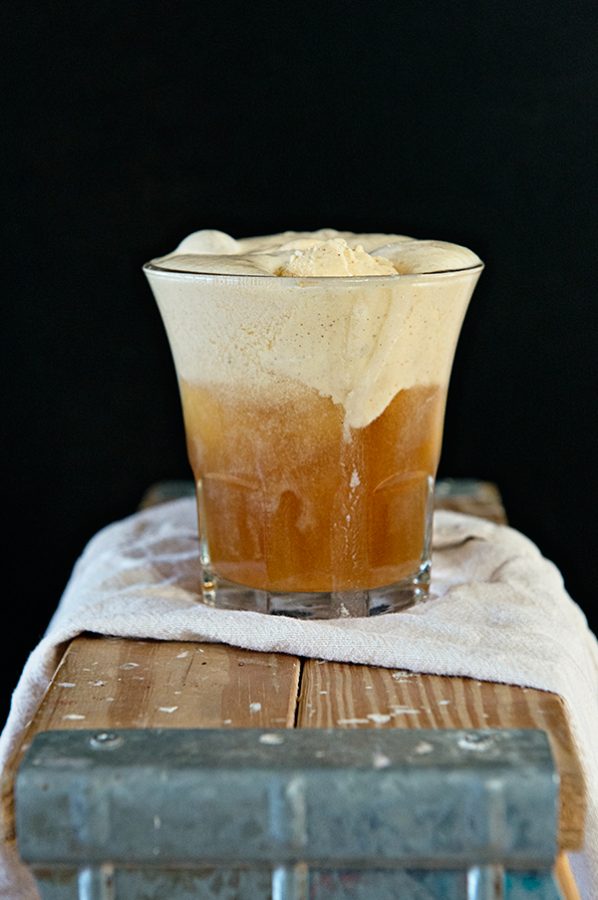 I'm blaming this Hard Cider Float recipe on Jessica. I don't even know why, but I know I've seen her put ice cream in ale before… and it just seems like something she would do. And enjoy. Although not right this moment because she's pregnant. But even still, she'd enjoy me enjoying this boozy float for her, I'm sure.
I've blogged floats before, even boozy floats, but never one like this. This Hard Cider Float takes floats to a whole new level. This isn't your mama's old fashioned soda fountain float. No way. This is a full of pumpkin flavor idea for the inbetween season when it's still too warm out for hot chocolate but not quite warm enough for foo-foo summer drinks. The Hard Cider Float is a good, refreshing cocktail when you want that must have fall pumpkin flavor without the hot drinks of the cooler months.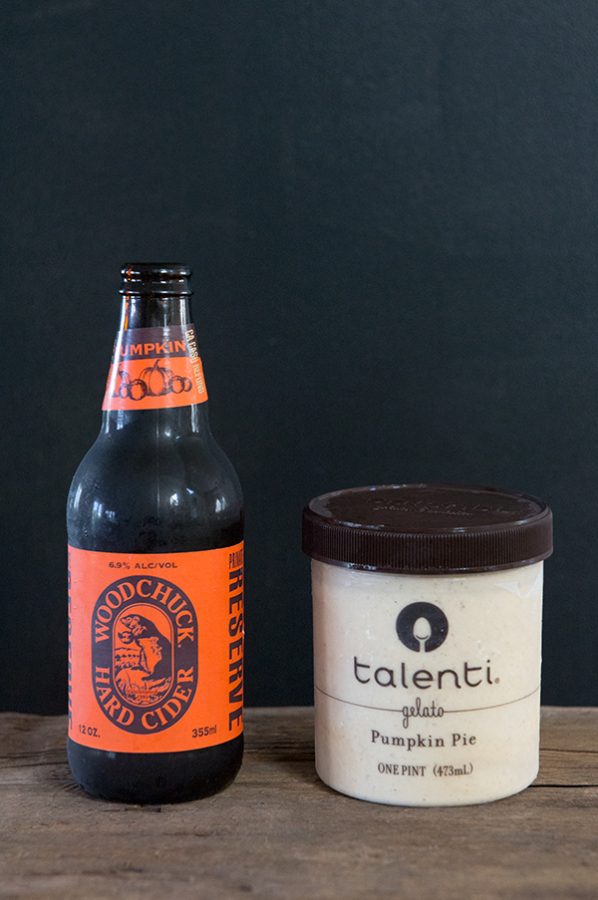 Two of my favorite products come together in one great drink… I used Reserve Pumpkin Woodchuck Cider and then Talenti's new Pumpkin Pie gelato. This was perfect for fall, but you could get creative with any of your favorite ale's and gelato or ice cream. Talenti Gelato is so good you may have a hard time sacrificing it to an ale float, but I suggest you at least try! Use a scoop or two in your float and you'll still have plenty to savor and enjoy straight out of the pint….it's one of my favorite me time indulgences!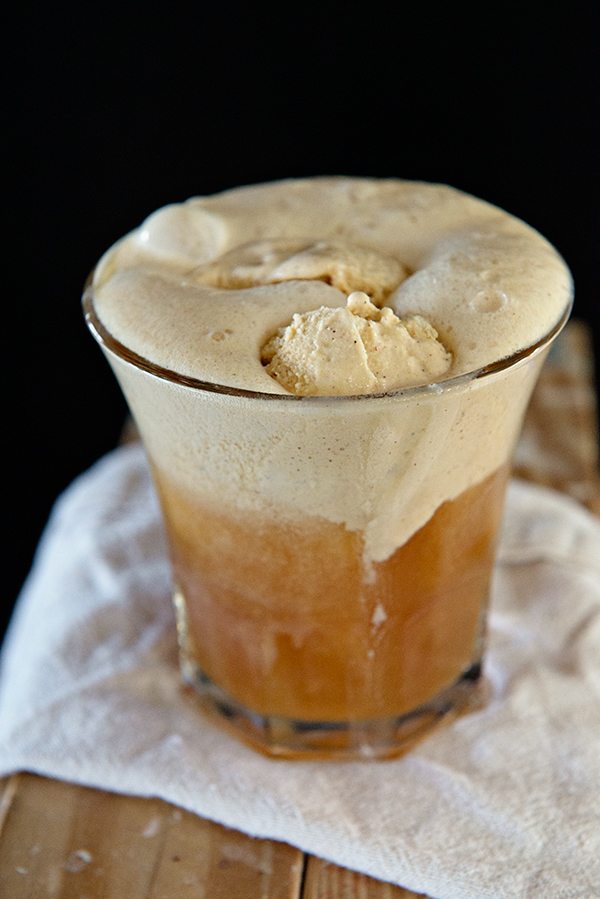 So what do you think? Are you ready to get on the boozy float bandwagon? It's a really good one to be on and the possibilities are endless! All you cider/ale lovers go ahead and give adding a scoop of gelato to your next pint. I bet you'll love it! Enjoy!
Hard Cider Pumpkin Float Recipe
Hard Cider Ale plus Talenti Pumpkin Pie Gelato equals a boozy float beverage perfect for fall sipping.
Ingredients
12

ounces

Woodchuck Reserve Pumpkin Cider or your favorite ale

1-2

scoops Talenti Gelato or your favorite gelato/ice cream
Instructions
Pour Woodchuck Cider into a chilled pint glass. Add 1-2 scoops gelato. Serve immediately and enjoy!
Disclosure: Thank you to Talenti for sending me some of their gelato to try out.