My sweet husband is constantly asking me what I want for Christmas. Even though I give him a suggestion or two here and there, he never seems to remember (or write it down, for that matter).
The other day I was browsing the Smitten Kitchen blog and was oooohhhing and ahhhhhing during the tour of her kitchen. When I saw the way her spices were organized, I knew that's what I wanted for Christmas! If you'll notice, she has them arranged in a very OCD type manner in little tins with easy to read labels on the outside. The way they are organized seems to me that they would be easily accessible, easy to organize, and a cinch to dip in and get the measurement you need.
So, I tell my hubby "I know what I want for Christmas!". I show him the picture of the spices all neatly arranged in their little tins. I also show him the comment that would lead him directly to the website where he can purchase said tins. His response? "Those look great. Why don't you go ahead and buy them for yourself as your Christmas present from me." Whaaaat??
I decided to compromise. I decided that I would by the containers myself, but he has to provide the spices. I do want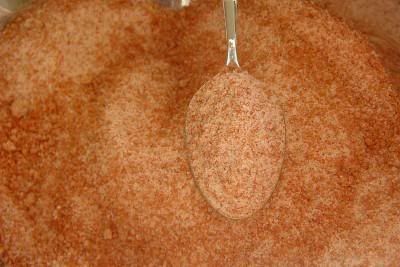 something to open on Christmas morning and he shouldn't be able to get off that easy now, should he?
I do know my husband well though, and know that without things written down exactly like you want them, he'll feel lost and confused when shopping for presents. What I'm asking from you all is a list of your all time favorite spices. I have the essentials and quite a few non-essentials. What I'm looking for are the herbs and spices that you use in your meals that might not be so common. What might I be missing?
Now, I beg of you, please don't leave me hanging. I'm opening myself up here, asking for your help in making sure that I have something under the tree on Christmas morning
I'd love your feedback and comments. I hope I can send my dearest love off to the spice store armed with a great list of herbs and spices that will help me to get more spicy in the kitchen.