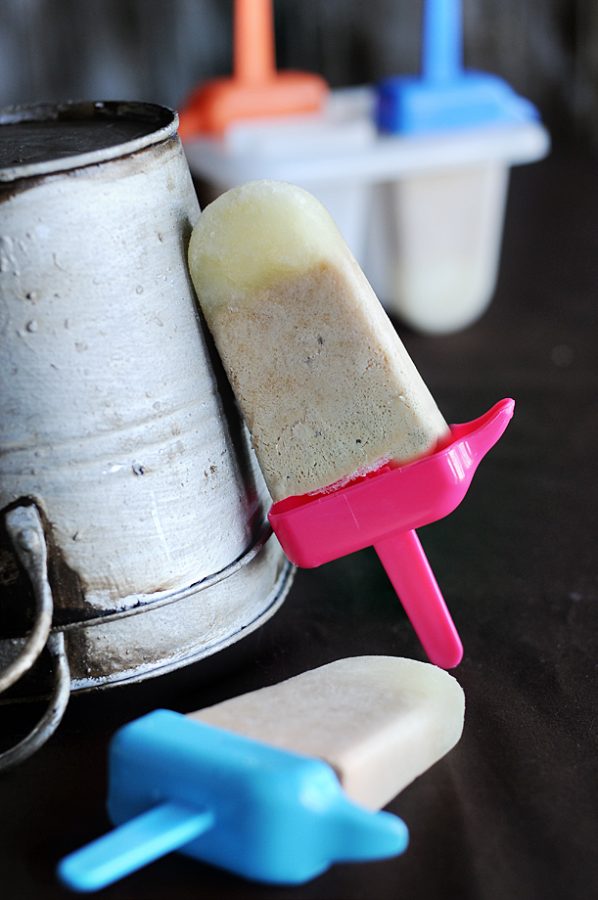 My mom taught me a valuable lesson when I was younger. "Kristen… you'll always be able to tell the best recipes in a cookbook by the wrinkles and splatters on the pages. The worse the page looks, the better the recipe. You'll know exactly what recipes the cook turned to time and time again by the looks of the pages in their cookbooks."
Sure enough, I could always flip to my mom's favorite buttermilk biscuit recipe in one of her cookbooks because it was coated with flour and fingerprints. The page with her favorite banana cream pie recipe was the one with spatters of dried filling and oil spots from the lard in the crust. By flipping through each of her cookbooks, I could find the recipes that were most important and used by her… simply by the look and feel of the pages.
I remembered my mom's advice when I went through a cookbook collecting phase. I'd head out to estate sales and auctions looking through the cookbooks, soaking up the history that was told by the messy, torn and soiled pages. I'd get insight into the life of the previous owner just by paging through those treasured books. It was a different kind of history I was learning…a lesson I would never learn in school.
A few months ago my friend Mary had an Academy Awards party. When I arrived she pulled down a book and handed it to me. It was a black, well worn agenda book from 1947, stuffed full of recipes. Come to find out, this black book was where her husbands grandmother pasted recipe clippings she would come across from newspapers, magazines and cookbooks. The party was no longer the focus of my attention. I found myself a spot on her couch and poured through the recipes in this book… snapping pictures with my iPhone every now and then of ones that caught my interest. Hundreds and hundreds of recipes and 50+ iPhone pictures later, I came up for air. Mary's husbands grandma would have been one hell of a food blogger, I know that. What an incredible collection – notes in the margins, splatters on the pages – so much history on the pages of a little black book.
This first recipe I tried from my many snapshot's of Mary's book was these popsicles. They seemed so modern for clippings that old. Since it was touted as the "World's Simplest Recipe" I knew I had to give it a try.
What pages are the most splattered in your favorite cookbooks?
Recipe: The Worlds Simplest Recipe – aka Rootbeer Popsicles
1 can Eagle brand sweetened condensed milk
2 12-oz cans of soda pop (we used Root Beer)
1/2 cup RealLemon brand lemon juice
Be sure ingredients are added in this order… Add condensed milk, soda pop and RealLemon to a bowl. Stir.
Fill "Passion Pops" maker (I have no idea what that is, so just used normal popsicle mold), cap and freeze solid.
To release pops from mold, hold briefly under warm, running water, twist caps gently and pull out.
Store the remainder of the mixture in the refrigerator for the next batch of passion pops.
Disclosure: This blog post contains affiliate links. As an Amazon Associate, I earn from qualifying purchases.