An interesting thing has been happening in the world of blogging over the past couple of years. You may have noticed the surge in "from blogger to book deals" happening. It seems like every time I open my browser, I see an announcement of a blogger who is now writing a cookbook.
There are some incredibly talented bloggers out there who have taken their success from their blog to the publishing world and have created some beautiful works of art. Over this next week, I'm going to highlight recipes from some of the cookbooks that have come across my desk recently from bloggers I am happy to call friends. I receive a lot of cookbooks in the mail…and I get to smile big when I see it is the cookbook of a friend. I know a lot of talented people and know how much heart and soul goes into putting a cookbook together. The books I'm sharing this week are some of my newest favorites. I hope you enjoy the peek into the books and order a copy or two of your own.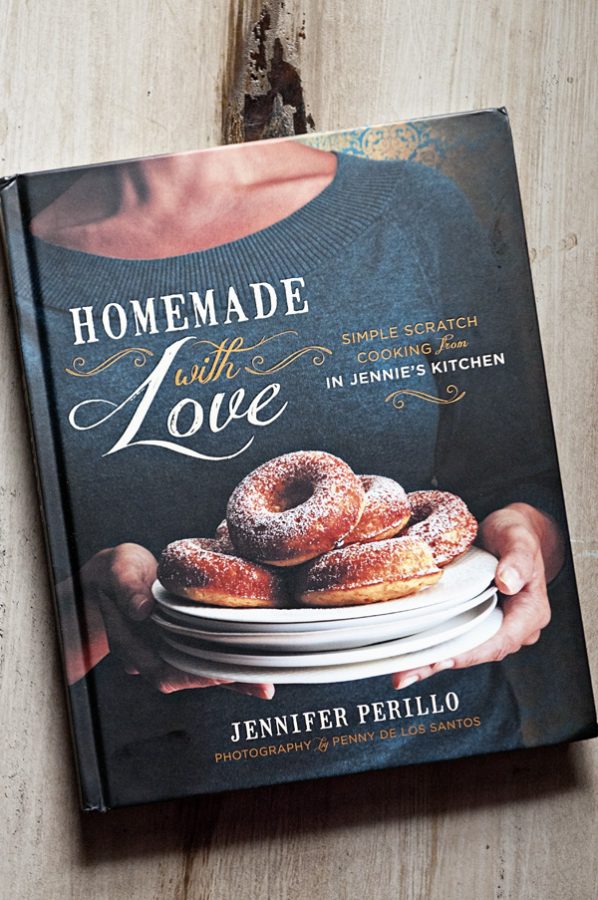 First up is the recently released cookbook by Jennifer Perillo titled Homemade with Love. Many of you know Jennie from her personal blog, In Jennie's Kitchen. If you want to get to know Jennie a little better, I highly suggest taking a look at this fabulous video over on Foodcurated.com.
What can I say about Jennie's cookbook? First of all, the photography, by the talented Penny De Los Santos makes this book truly a work of art. This book has found a permanent home on our coffee table, as it is just as much about the recipes as it is about the touching stories and beautiful photography that goes along with it. It's a book to have out for people to peruse, not one to have hidden in a pantry or behind cabinet doors.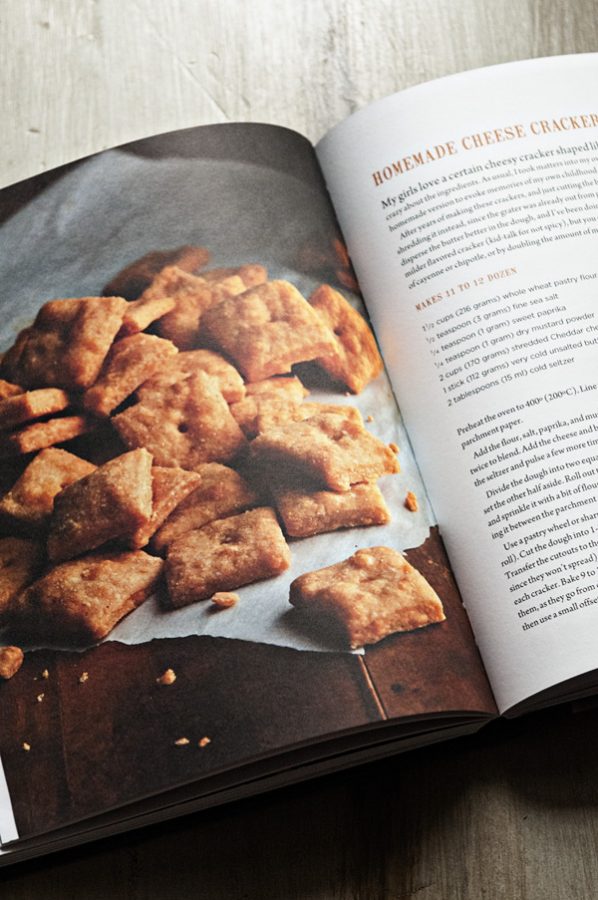 It's taken me awhile as a home cook and as a mom to realize I can make just about anything. When we run out of snacks in the treat basket, I don't have to run to the grocery store to pick up more cheese-its or goldfish crackers. I can make them, easily, with staple ingredients I have at home. I don't always do that, but knowing that I can is a good feeling.
Homemade with Love is all about those kind of recipes… confidence building recipes for the home cook for everyday food and special occasion dishes. Recipes like Homemade Yogurt, Coffee Frappe, Homemade Cheese Crackers, Vegetable Fried Rice, and these Croutons I'm sharing today are all part of an ensamble of recipes within the book.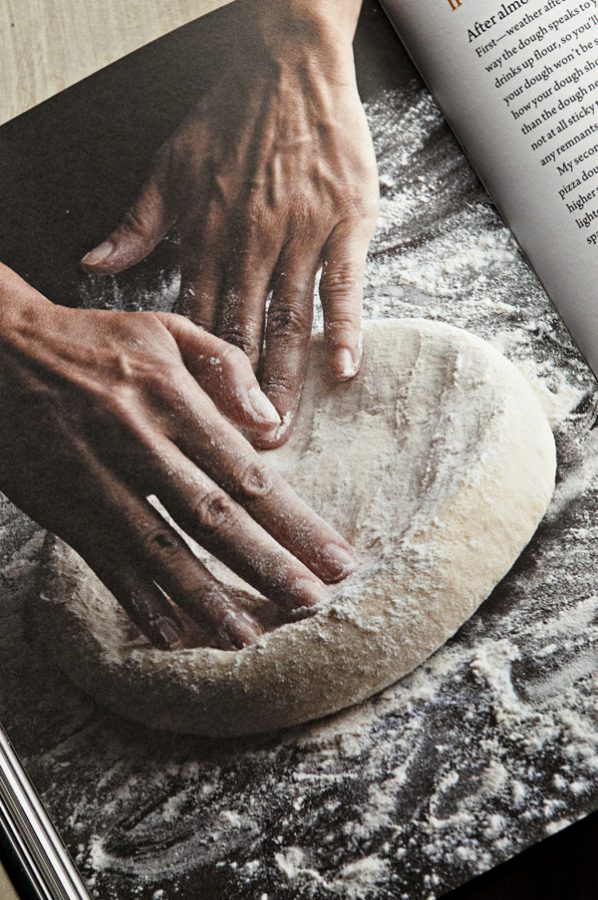 There is nothing snooty or pretentious about this book. It's real food for real families to make and enjoy together. I think you will really enjoy this book… as a cook, as a photographer, as a parent, and as someone who loves taking a glimpse into the lives of others and how they live. You'll get as much out of reading Jennie's stories as you will making her wonderful recipes.
Can we talk about this Herbed Skillet Crouton recipe for a second? I had a total "why didn't I think of that" moment when I saw this recipe. I've always either 1) bought croutons at the store or 2) made them in the oven. Never, had I thought about making homemade croutons in a cast iron skillet! Wow – this was the easiest and tastiest crouton recipe, ever. I adapted the recipe some based on the herbs I had on hand, but I can tell you, I won't be making croutons any other way from now on. Nor, will they be finding a spot in my grocery cart in the future either. Skillet croutons are the way to go!
You can find Homemade with Love by Jennifer Perillo at Amazon.com and other major bookstores nationwide. Click here to pick up your own copy today… you won't regret it.
Herbed Skillet Croutons
Ingredients
2

cups

cubed day-old baguette

1

Tablespoon

Gourmet Garden Italian Seasoning

or fresh Italian herbs

Sea salt and freshly ground black pepper

to taste

1

Tablespoon

extra virgin olive oil
Instructions
Toss all of the ingredients together in a bowl until the bread cubes are well coated.

Heat an 8-inch skillet over medium heat. Add the seasoned bread cubes to the pan and cook, turning occasionally, until golden all over, 5 to 7 minutes.

Store in an airtight container for up to 3 days.
Disclosure: This blog post contains affiliate links. As an Amazon Associate, I earn from qualifying purchases.