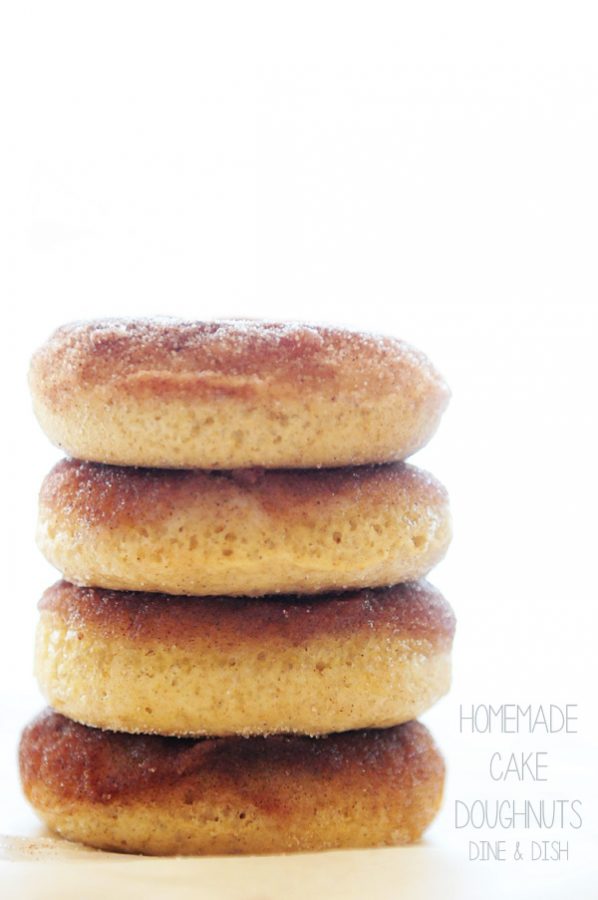 I remember a time in my life when I didn't care for doughnuts. I was in college, and apparently I had the ability to turn off some little switch that kept me from liking things that were not so great for you. You know that switch? The one that seems to take over when you go out on a date with a new guy and even though they have scallops and steak and cheesecake and chocolate cake on the menu, you'll just have "salad and water". That crazy switch.
Well the switch is back on and has been for quite some time. What is it about doughnuts and their appeal? Even if someone just mentions the word doughnuts, I'm done for. I can't get doughnuts off my mind until I head to the local doughnut shop or Krispy Kreme and cure my craving.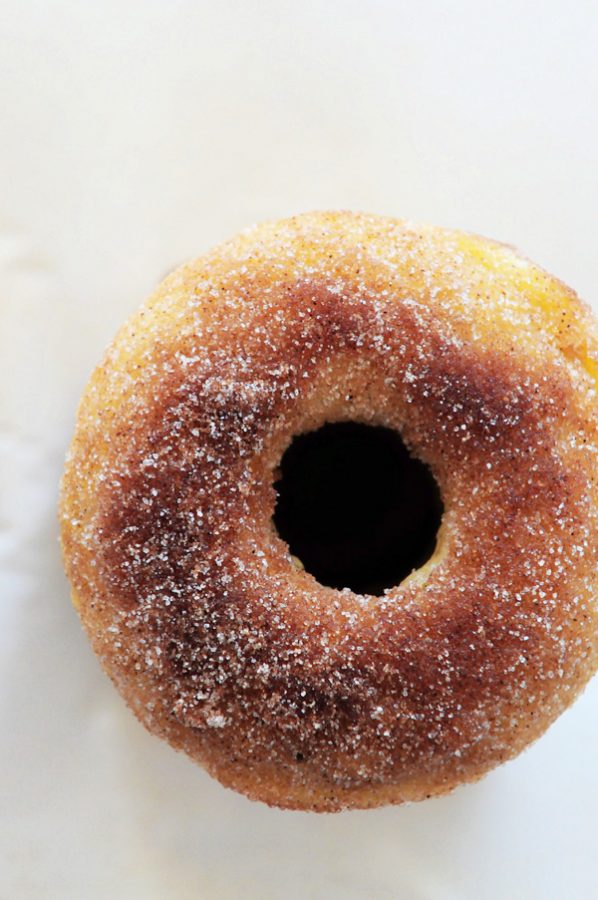 So, the other day when Shugary Sweets had the prettiest vanilla bean doughnuts on her blog, I caved and instead of heading to Krispy Kreme, I headed to Amazon and ordered this doughnut pan.
Yesterday morning, my doughnut pan and I spent some time together in the kitchen getting acquainted. I've made doughnuts at home before and loved them, but they were the yeasty, fried, kind. (This yeast doughnut recipe is awesome, by the way). I have never made baked doughnuts though, until now.
I used the recipe for Baked Donuts Karly from Buns in My Oven had on her blog. Although baked doughnuts won't keep me from heading to Krispy Kreme every now and then, they'll give me a great alternative when I don't feel like leaving the house to curb my cravings. And, did I mention they are quick? So quick… and easy to make. Go get yourself a doughnut pan, stat!
For some variety, I did part of the doughnuts in the buttery cinnamon sugar glaze from Karly's recipe. For the other half, I made this creamy, indulgent, glaze out of Biscoff Spread. So much for making these doughnuts better for you than at the doughnut shop, right?
Now, I just need to find that switch I had back in college. I think my thighs would thank me.
Biscoff Glaze for Homemade Baked Doughnuts
Ingredients
1/4

cup

Biscoff Cookie Spread

2

Tablespoons

milk

1

pinch

salt

1/4

teaspoon

cinnamon
Instructions
Place ingredients in a small bowl. Mix together until smooth.

For glazed doughnuts, simply dip the top of each doughnut in the glaze, shaking off the excess. Set on a piece of wax paper until set.
Check out these other baked doughnut recipes:
Disclosure: This blog post contains affiliate links. As an Amazon Associate, I earn from qualifying purchases.