A simple ground beef chili recipe that is full of wonderful tomato flavor!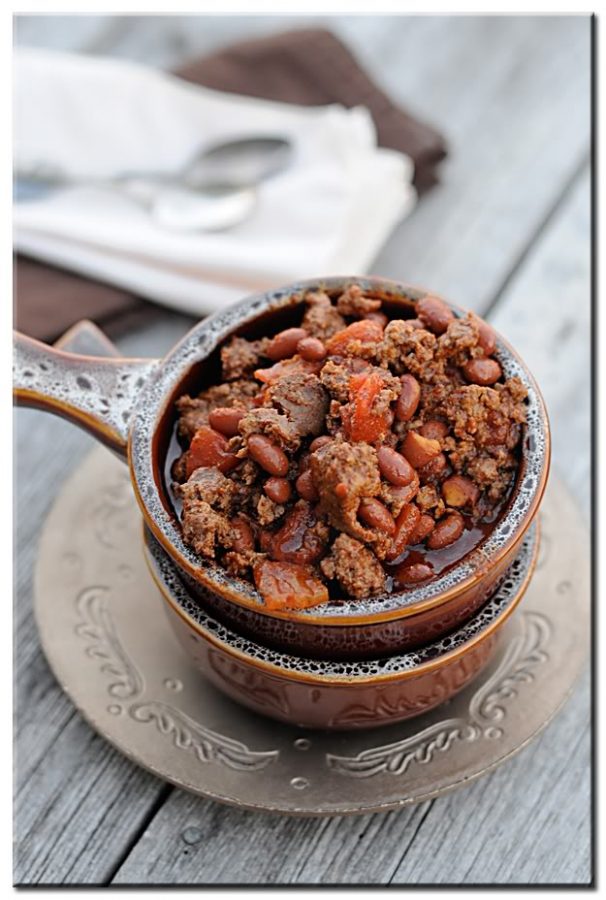 It is no newsflash to Dine & Dish readers that I'm a little perturbed that I still live in Kansas. I always thought I would be out of this state at some point, but 37 years later, I am still about as firmly planted as one can be. It's fine, really. I'm getting used to the idea (which is exactly what I tell myself so that I don't fall into some deep stupor about my fate as a lifetime Kansan.)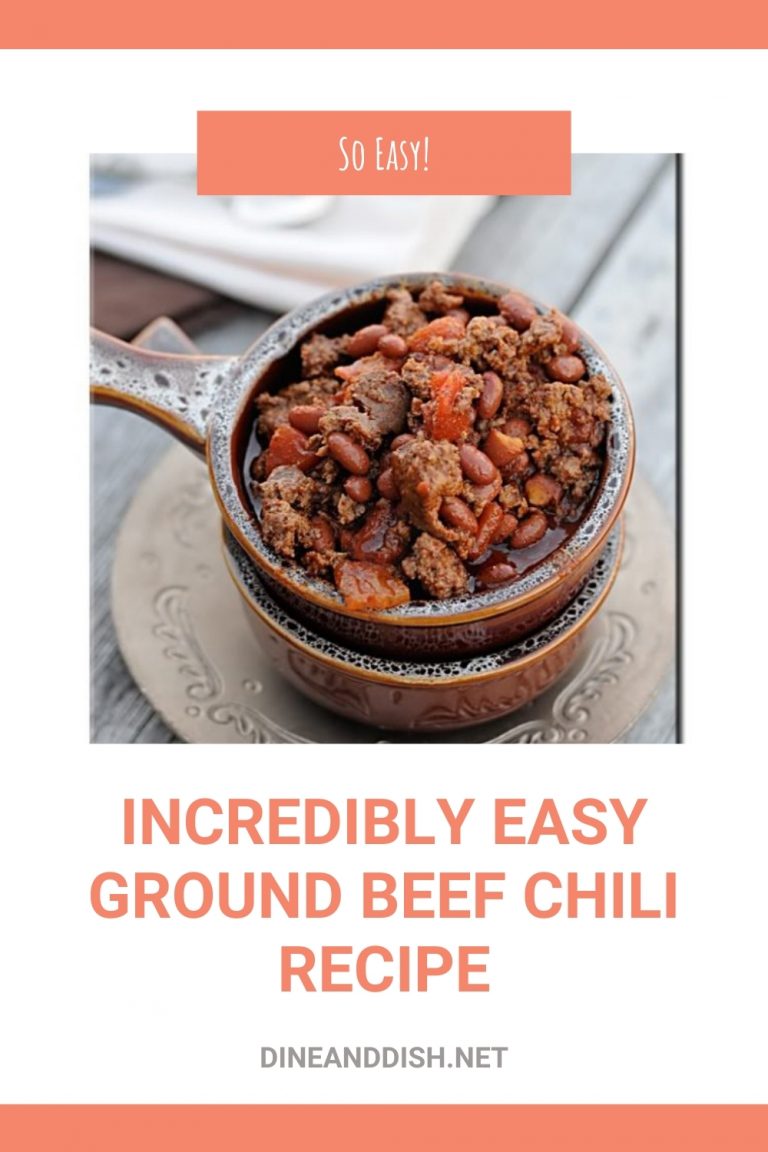 One thing Kansas does have is the best tomatoes in the summertime. There is nothing better than a vine-ripened tomato, taken fresh off the vine, rinsed off, sliced and eaten….oh who is kidding who? I don't really bother slicing it! I love fresh tomatoes in Kansas. There is nothing really much worse than wintertime and the tomatoes we get from our supermarket though. As juicy and flavorful the tomatoes of summer are the opposite can be said about the dull, flavorless tomatoes that seem to be in our produce section this time of year. That is why I am a huge fan of canned tomatoes! As a tomato lover, I love the vine ripe flavor and the ease of use canned tomato products offer for use in recipes! I can get a little taste of summer even when it is cold and dreary outside.
ConAgra, the maker of Hunt's tomato products, provided some research surrounding tomatoes and heart health that makes me appreciate being able to eat tomatoes all year long too.
Recent studies have suggested that the distinct combination of nutrients found in tomatoes may have a measurable impact on heart disease prevention.
According to a study reported in the American Journal of Clinical Nutrition, lycopene absorption is 2-3 times greater in canned tomato products than raw tomatoes.
Using Hunt's tomatoes is a great way to get a significant source of fiber, Vitamin C and the antioxidant lycopene into your diet.
Hunt's are flash-steamed to help them keep their backyard-garden-fresh taste, are 100 percent natural and contain no artificial preservatives or ingredients.
All this health news about tomatoes is pretty awesome, isn't it? If I can keep tomatoes as a part of a lifestyle of healthy diet and exercise, I'm sure to be around for my kiddos for a long, long time…. which is a good thing, even if I'll still be in Kansas!
One of my favorite way to use canned tomatoes is when I make ground beef chili. Especially when the weather turns cooler and access to those delicious, vine riped tomatoes aren't available anymore. High-quality canned tomatoes work in a pinch for that same great taste.
I love a great ground beef chili recipe that simmers on the stove all day. But as a busy mom, I also like those recipes I can make last-minute and have on the table fast. This recipe is one of my favorite, weeknight ground beef chili recipes. No need to tear open a pouch of chili seasoning. Just use some of the spices you have on hand in your spice cabinet and you are good to go! A delicious, comforting, tomato-filled chili recipe perfect for warming all the bellies when the weather turns cool!

I was compensated to help spread the word about the health benefits of Hunt's tomato products, however, the opinions in this post…about Kansas and everything else, are my own.
Simple Weeknight Ground Beef Chili
An incredibly simple weeknight ground beef chili recipe.
Ingredients
1

pound

lean ground beef

1

cup

onion

chopped

1

clove

garlic

minced

1

28-ounce can Hunt's diced tomatoes

1

15-ounce can Bush's Chili Beans (medium seasoning), with liquid

1/2

teaspoon

ground cumin

1 to 2

teaspoons

chili powder

1/2

teaspoon

salt

1/8

teaspoon

pepper
Instructions
In a large saucepan brown ground beef with onions; add garlic until softened.

Add remaining ingredients; bring to a simmer. Cover and simmer until heated through, approximately 15 minutes.