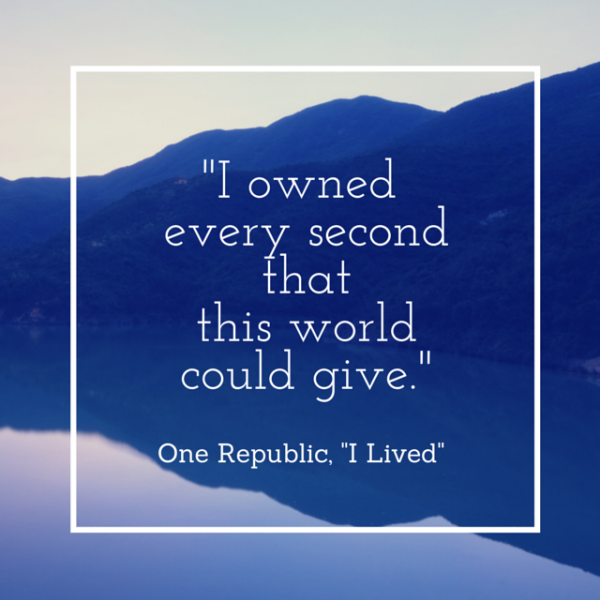 I hate February…
And I hate how I always find myself in a giant funk this time of year. It's ridiculous. After 41 years of February's and recognizing how they make me feel for at least half of those, I should do something about it to prepare myself. But every, single year, February comes along and hits me like a freight train. And I get in a bummed, could give a care less about anything, mood.
So I've had a month… nothing bad at all has happened. In fact, if I would step back and look at things, it's been a great month. But still, mood over matter, and bad mood wins.
I was in the car yesterday when the song "I Lived" by One Republic came on. I've heard this song hundreds of times. But yesterday, I really heard it for the first time. It's like the lyrics were screaming at me…"Wake up and listen, Kristen!" And so I did, and it woke me up.
If I died tomorrow, which God willing I won't, do I want to admit to phoning it in, each and every February? I know I don't. As the song says "I owned every second that this world could give." That is how I want to live, February and all. I'm letting a lot of seconds pass me by…not anymore. I want to be able to say "I swear, I lived."
(PS…the "I Lived" music video is inspiring…I hope you'll watch it and feel inspired to live!)

(PPS… I'm not the only hater of February out there. This "Hey, can you not invite February" post cracks me up!)