I have no red, white and blue masterpiece for you today. No berry topped dessert or patriotic themed beverage has been made. You'll have to go elsewhere for gorgeous flag cakes, star spangled drinks and patriotic Popsicles.
Oh, we'll be celebrating, don't worry about that. There will be time for reflection on the true meaning of "Independence", talking about the sacrifices that have been made through the years for our freedom. We'll watch fireworks and I can guarantee that I'll shed some tears as the voice of Lee Greenwood pierces the night sky and the lyrics of "Proud to Be An American" get caught in my throat.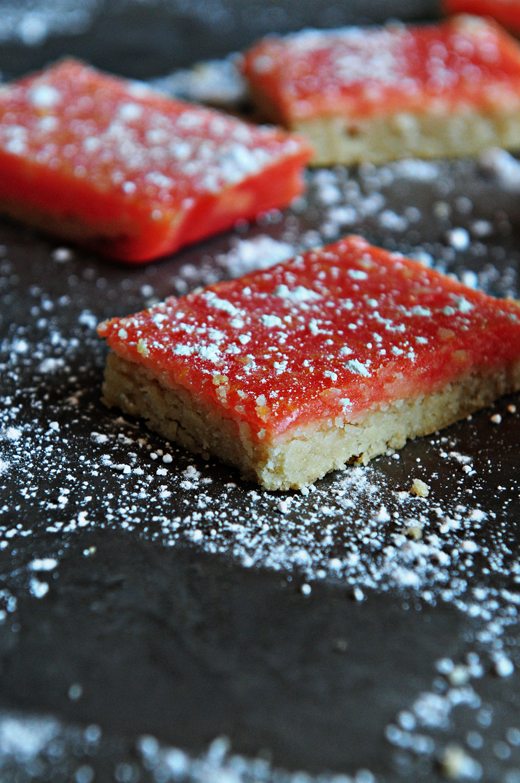 I love the 4th of July, and although I feel a little bit bad that I don't have a spectacular Red White and Blue creation to share with my friends and neighbors, I'll remind myself that the true meaning of the 4th of July is not about the fireworks, the music or even the spectacular food. It's about having a heart full of thanks for the people who make this great country we live in what it is. People living their dream, fighting for our freedom and doing what they can each and every day to make this land of ours one of equality and respect.
As the Star Spangled Banner plays… as the fireworks explode in the sky… and even as you take one last bite of holiday themed dessert, I hope you too will take a few moments to reflect on what it means to you to be an American. We have a lot of work to do and we aren't a flawless entity, but I, for one, am most proud to live in the U.S.A.
(For those of you outside of the USA, happy day to you as well!)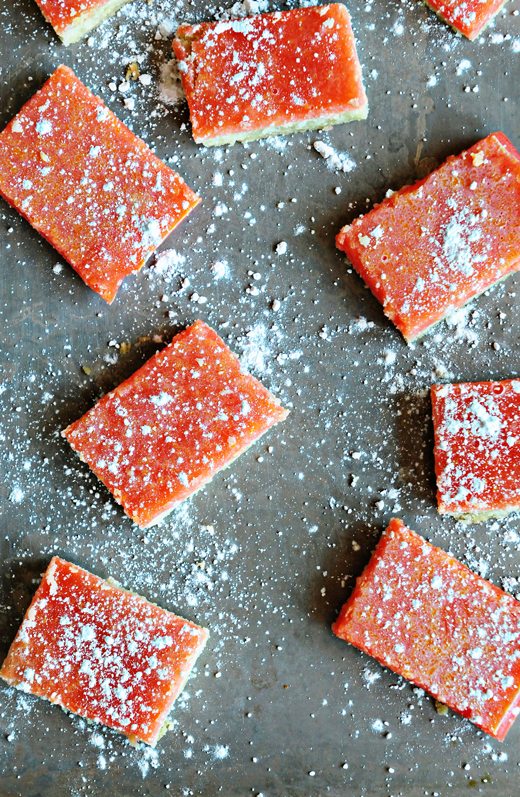 Pink Lemonade Dessert Bars
If you love lemonade, you'll really enjoy these lemonade bars. Your favorite summertime beverage in the form of a handheld dessert bar!
Ingredients
2

cups

butter

softened

1

cup

granulated sugar

4

cups

flour

1

teaspoon

salt

6

large eggs

1

cup

freshly squeezed lemon juice

2

tablespoons

lemonade powder

like Country Time

1 1/2

cups

granulated sugar

1/2

cup

flour

Red food coloring

Powdered Sugar
Instructions
Preheat oven to 350 F degrees and line a 12x18 sheet cake pan with parchment paper.

In the bowl of an electric mixer, cream together butter and 1 cup granulated sugar. Slowly add salt and flour, mixing until a soft dough forms.

Press dough evenly into the bottom of the prepared pan. Bake for 30 minutes or until slightly brown on top. Remove from oven and allow to cool.

Reduce oven temperature 325 degrees.

In a separate large mixing bowl, blend eggs and remaining sugar until fluffy and smooth. Add lemon juice, lemonade powder and food coloring until desired color. Add flour slowly, and continue stirring until well blended. Mixture will be thin.

Bake for 35 to 40 minutes or until firm.

Cool completely and sprinkle with powdered sugar, if desired.
More pink lemonade treats from around the web: