A warm and cheesy loaf of Italian Cheese Bread would be a great way to give the gift of dairy to friends and neighbors this holiday season. Thanks to Midwest Dairy for sponsoring this recipe. 
I've eluded to the fact that I was married before in this post…let's just get that out of the way. Long story short, we were super young, straight out of college, got married and things ended shortly before our 2nd anniversary. All in all, the marriage and subsequent divorce was one of the best things that ever happened to me. I certainly would not be the person I am today without having that life experience. I'll maybe write about that someday, but for now, I needed to share that little tidbit of info with you as it is the missing piece in the post I'm sharing today.
Today I want to talk about food…and how food, and the gift of food, is love.
Every relationship, whether it is a friendship, a marriage, a first love, family, etc. changes who you are. Each person you are close with becomes a little piece of you and who you become. Whether good or bad, it's something that can't be denied. This is the case with my former family…
Every single time my ex-husband and I would drive the long hours home to visit his parents, no matter what time of day it was, his mom would have a fresh out of the oven loaf of Italian Cheese Bread waiting for us. I loved it…and love this bread. This act made an impression on me. She showed us that she cared about us by making the effort to have something we loved to eat waiting for us when we walked in the door. We were always greeted with the aroma and warmth of freshly baked bread. I can still feel that feeling today as I sit here, years and miles away from that experience…the act of "food is love" stuck with me.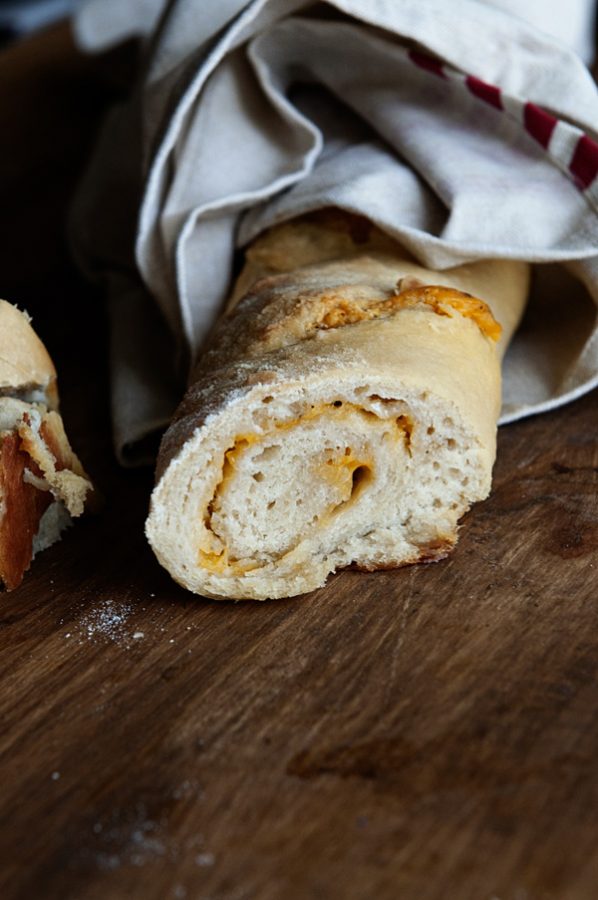 I also remember each year right before Christmas, his family and I would pile in the car and make the rounds…we would spend a day visiting God parents and friends and other family, dropping in unannounced but always greeted with open arms. His mom would have a gift of food to share and we'd be welcomed with a pot of fresh coffee brewing and food in return.
Growing up, we were never, ever, just "drop in unannounced" kind of people, so this was a different kind of experience for me. But as I've grown and made close friends, I now know that when we made the Christmas rounds, we didn't just drop in on anyone. We dropped in on those people who were close enough to be happy to see us, no matter what was happening in their day right then. We'd share food, talk and connect…and it was pretty special.
Both of these events have definitely shaped who I am today. My mother-in-law now shares the same gift of food when we return to Iowa to visit…it's not always the same, but it never fails that there is something we love being served up right when we walk in the door. Because, food, we know, equals love.
Each holiday season, I extended the custom of sharing food to those I love into our holiday traditions. Whether it be homemade cinnamon rolls, a loaf of fresh artisan bread, or cookies, we make it a point to take gifts of food / love around to our friends and neighbors each holiday season. It gives us a time to reconnect with them and let's them know we care enough to give a gift of love to them.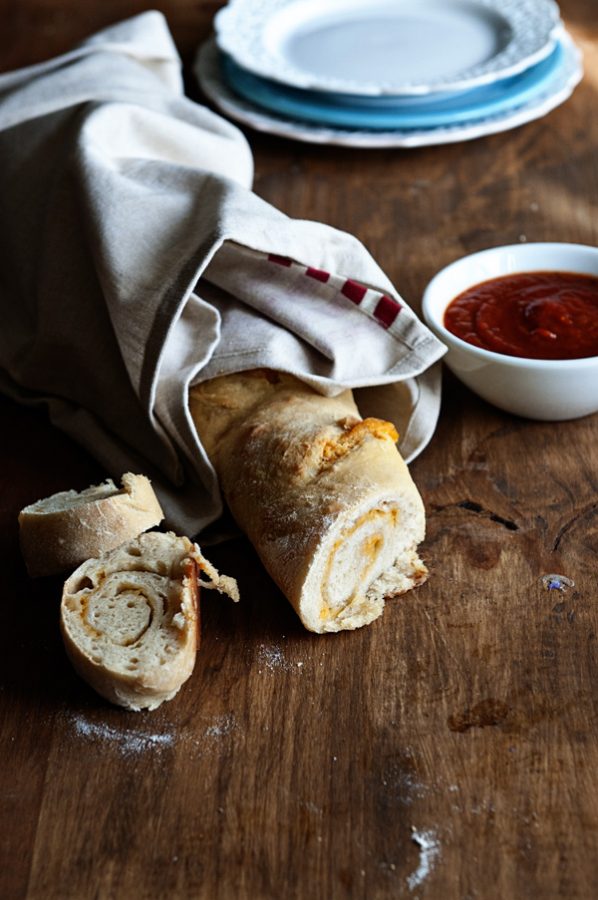 The recipe I'm sharing today is a very special one for the Italian Cheese Bread my former mother-in-law makes. Their family cookbook is full of wonderful Italian recipes authentic to their family. It is still, to this day, my favorite cookbook to cook from.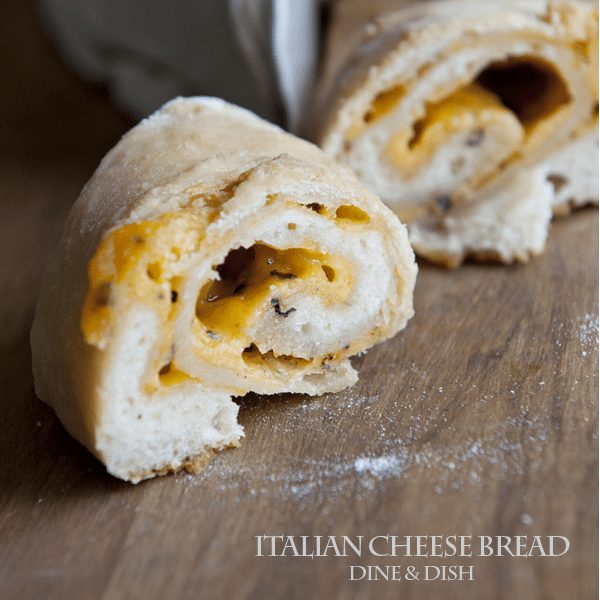 Consider this recipe, full of cheesy dairy goodness, a great way to gift dairy this holiday season! Explore other ways to give the gift of dairy this holiday season by participating in the Dairy Makes Sense Gift of Dairy Pinterest promotion. There are great prizes in store. Make sure to check out Midwest Dairy's Pinterest board here and be ready to be inspired to give the gift of dairy /  love / food this holiday season. For additional dairy filled recipes,sign up for the Dairy Makes Sense newsletter.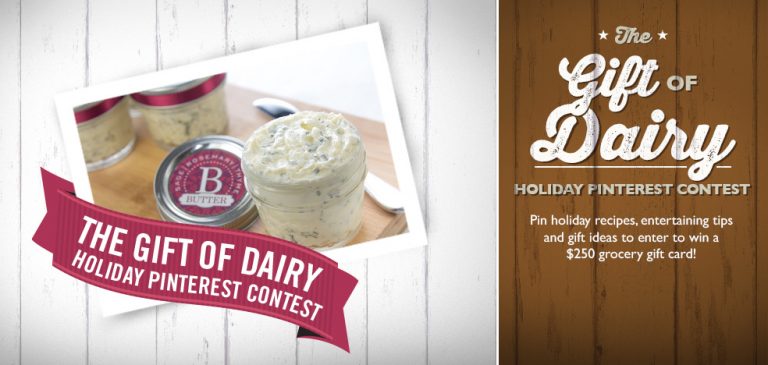 Recipe: Italian Cheese Bread
There's nothing quite like a cheesy, fresh loaf of Italian Cheese bread. A great addition to any Italian meal, or simply to eat alone.
Ingredients
1

cup

shredded Jarlsburg Swiss Cheese

1

cup

shredded cheddar cheese

1/2

cup

grated parmesan cheese

2

teaspoons

coarse black pepper

2

Tablespoons

softened butter

1 1/2

pound

bread dough

I use this recipe but a loaf of Rhodes frozen bread dough works fine as well]
Instructions
If using Rhodes bread down, allow dough to rise in a warm oven until double.

Combine cheeses and pepper and set mixture aside.

Roll dough into a 10x16 inch rectangle. Spread softened butter over the entire surface of the dough.

Sprinkle the cheese/pepper mixture over prepared dough and roll up, beginning at the 16 inch side.

Fold ends under and place on greased cookie sheet with seam side down.

With a sharp knife, cut about 3-4 slants diagonally across the top.

Place in a warm oven and let rise until double again.

Remove and heat oven to 375°F and bake for 20-25 minutes or until golden brown and loaf sounds hollow when tapped.

Serve with marinara dipping sauce, if desired.
Disclosure: Thanks to Midwest Dairy for sponsoring this post. All opinions expressed are my own.