This California Avocado Marinated Salad recipe is loaded with great flavors, like artichokes, roasted red peppers and chickpeas. This is a super quick and good summer potluck or picnic recipe to have on hand!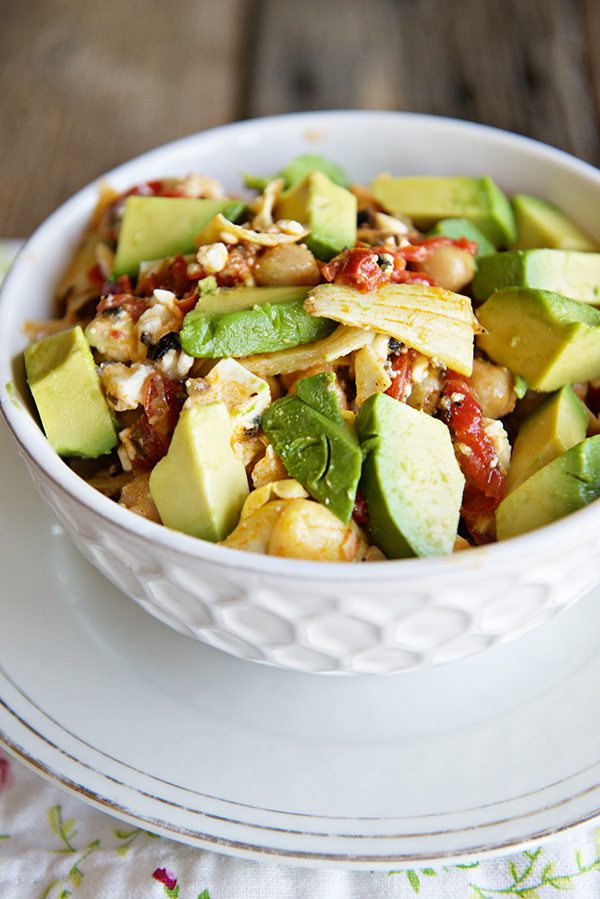 It's California Avocado season again!
This means it's that time of year where we get beautiful California Avocados delivered to our doorstep, then we continue to eat them in absolutely everything. In fact, Leah and I will often just slice open an avocado, sprinkle it with Kosher salt and pepper, and count that as our lunch. She's my little avocado eater…last week she ate 3 in one day. Then she had a giant bowl of this marinated salad!
I wish all my kids were as good of eaters as she is! She gives me that kind of good positive reinforcement I need when I'm cooking.  I love cooking for her!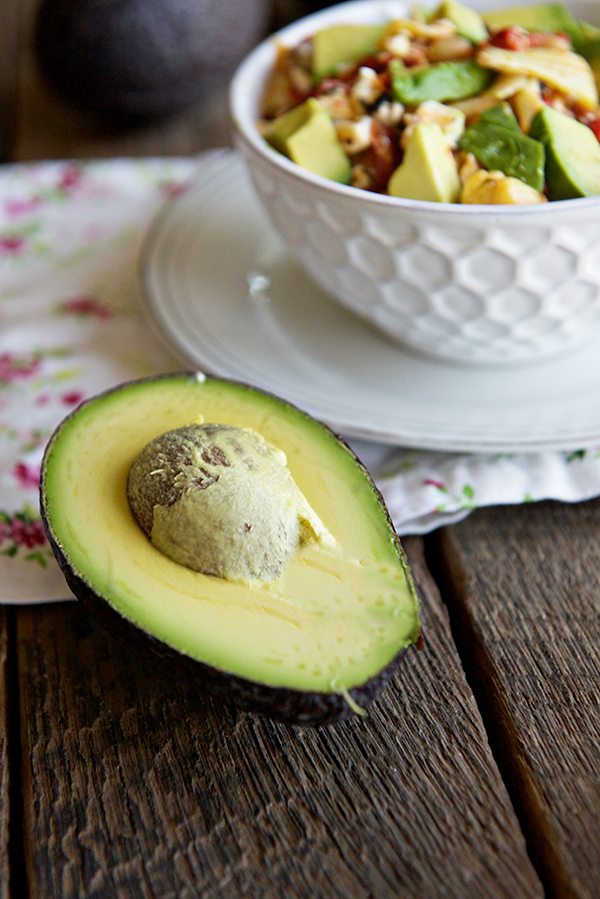 So let's talk about this salad recipe for a second. Is it called a salad if it doesn't actually include lettuce? I'm sticking to it being a salad or a side dish…or a salad side dish. How about that?
This salad recipe is so easy, you guys. It's pretty much dump, chop and stir. This time of year when we are asked to bring something to a picnic or an event of some kind, a marinated salad is what I turn to. They are so fresh and perfect for the season…no stress at all.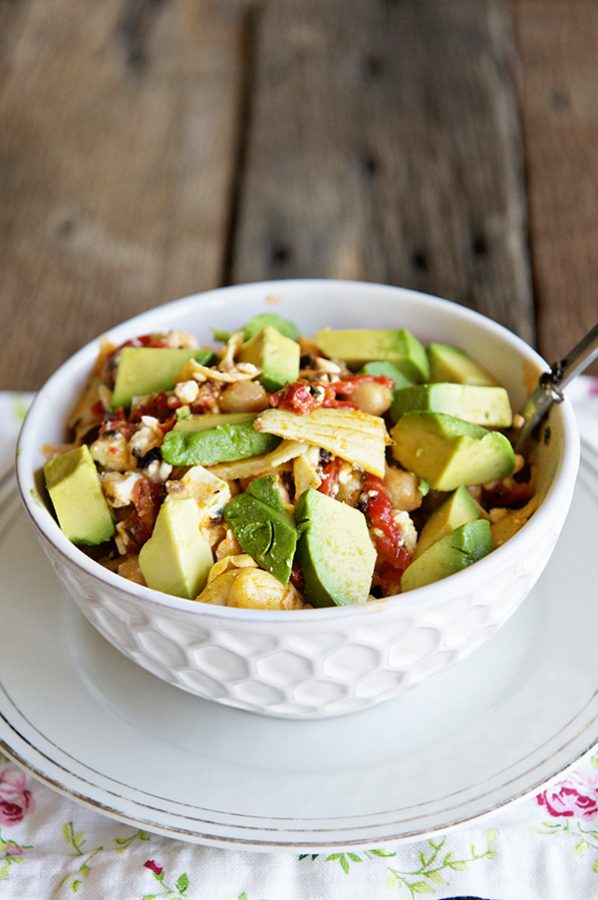 Fresh California Avocados really complete this salad recipe… the creamy buttery flavor lends to this salad in the best way. I hope you enjoy it!
Here are a few more salad recipes you might love:
California Avocado Marinated Salad Recipe
Ingredients
1

15 ounce cans Bush's chickpeas, rinsed and drained

1

14 ounce can artichoke hearts, drained and chopped

1

7 ounce jar roasted sweet red peppers, drained and chopped

1/2

cup

black olive slices

drained

1/2

cup

crumbled feta cheese

1/4

cup

balsamic vinegar

1

teaspoon

kosher salt

1/2

teaspoon

black pepper

2

California Avocados

pitted and coarsely chopped
Instructions
Pour chickpeas, artichoke hearts, red peppers, olives, and feta into a salad bowl and toss lightly.

Pour balsamic vinegar over the ingredients and toss lightly. Sprinkle with salt and pepper.

Cover and refrigerate for 2 hours, to blend flavors.

When ready to serve, add diced California avocados and toss.

Serve chilled.
Disclosure: I'm honored to have a long term relationship with California Avocados. All opinions expressed are my own.