I was sitting at my kitchen table on a Sunday morning, reading the newspaper and drinking my coffee. It was a quiet morning, the kind I absolutely love. I felt happy and loved, but overshadowing this feeling was a simmering feeling of discontent. I couldn't put my finger on where that feeling was coming from, because on the surface everything seemed perfectly fine.
A few minutes passed and I decided to pick up my phone and check Facebook. The first thing I noticed was a status update from my best childhood friend, Julie. She currently lives in Georgia, but I noticed that her update said she was driving home to visit her parents in our hometown. Our hometown of Altamont, KS was 2 1/2 hours from my house. I hadn't been back since my high school reunion many years prior.
As I was sitting there, a sudden feeling washed over me…one I couldn't ignore. I needed to go home, and I needed to visit Julie. My week ahead was a busy one, but I knew I had to find time to make the trip home, even if it was for just a quick lunch and hello. 
Since moving to Georgia 20+ years ago, Julie has been home many times. However, would you like to know the number of times I've made the trip back to specifically see her when she's visiting Altamont? Less than 5. That's pathetic.
I immediately sent Julie a text asking if she was busy on Tuesday and if not, would she be free for lunch? I had to be back in time to pick up the kids from school, but if I left as soon as I dropped them off, I'd have time for a 2 hour or so visit. She said yes and we solidified our plans.
Monday evening rolled around and as I always do, I started to second guess my choice. Not because I wasn't so excited to see my friend, but because that feeling of self doubt and anxiety started to creep in. I had a ton of work to do, I needed to pay bills…was driving all that way really worth a 2 hour visit? Within a minute of that feeling coming over me, I received a text from Julie that her dad had been admitted to the hospital. My second set of parents growing up…her dad who has been battling Alzheimer's for the past ten years had gone significantly down hill in the past few days. Things weren't looking good. I shut the voices down in my head and decided I would show up the next day… no matter what. I wanted to see my friend and I wanted to visit my second family. I've failed at showing up so many times in the past, but this wasn't going to be one of those times.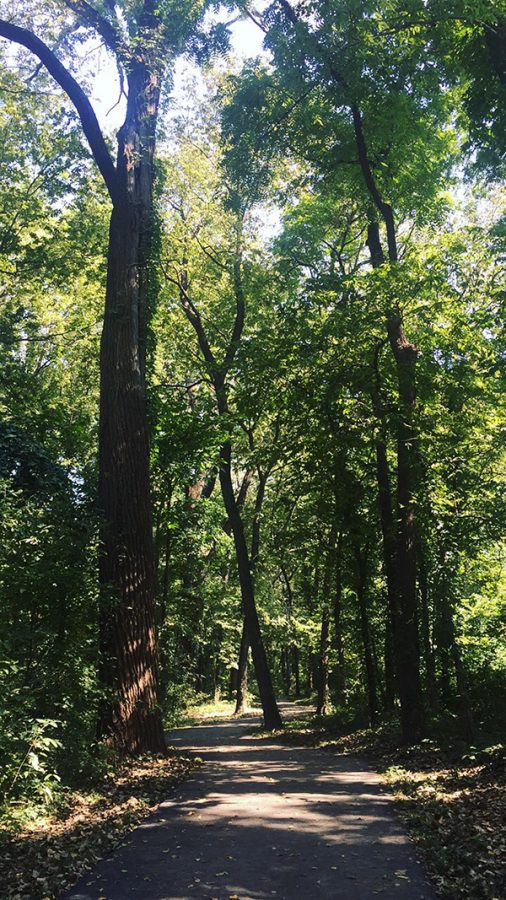 Julie and I had a wonderful visit…it felt so good to be home. I arranged for a friend to pick up my kids for me from school and Nick took care of evening activities. I stayed at Julie's parents house for awhile and then we went and stayed at the hospital with her parents. I left after dark, filled to the brim with love and thankfulness for these people in my life.
How much would I have missed had I not shown up on that day? I would have missed the opportunity to re-connect with a really, dear friend. I would have missed an opportunity to hug and comfort my second mom. I would have missed the opportunity to hold Julie's dads hand, chatting and comforting him during a really scary time. I would have missed the opportunity for my heart to feel that feeling that only comes when you go home.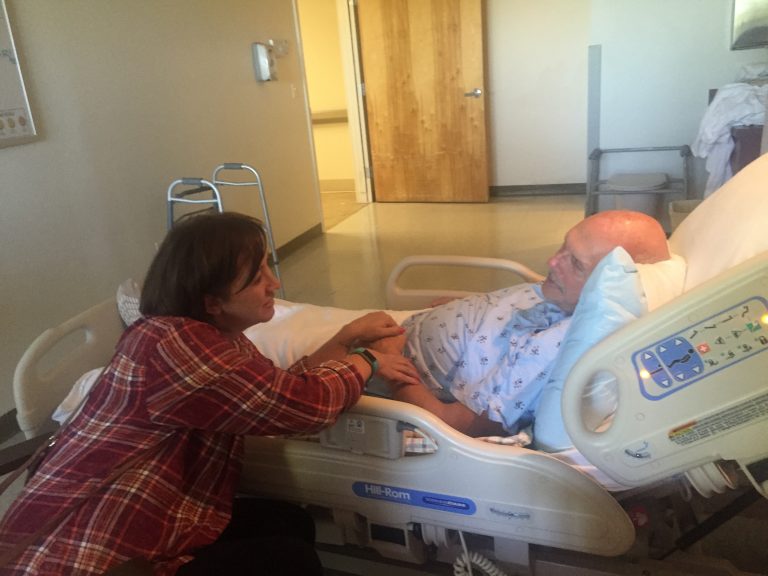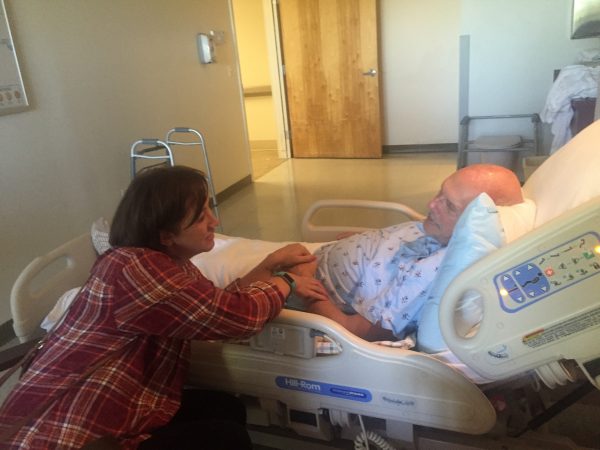 There are so many times in my life where I've talked myself out of showing up. It might be a party invitation that I RSVP yes for, then last minute make an excuse to not show up. It might be that time when I think about calling someone to go out for coffee, then decide I'm "too busy" and never call. How about that time I wanted to send someone a gift, yet making it to the post office to ship it seemed like too much of an effort. Not showing up has happened too many times in my life…but it's time to change that.
I turned 43 this week, and like every October 5th, I started my birthday new year by setting goals and intentions. This year my intention is simple. I'm going to "Show Up". For my friends, for my family and for my community. I know that there will never, ever be a time I regret showing up in life. However, not showing up? I have deep regrets about making that choice over the years.
So here's my promise to myself…43 will be my year to show up. I started this past weekend when my Aunt Rose asked if we could come visit. It's a 7 hour drive each way and our week had been so busy, but I said yes…and didn't regret it one bit. We had the best, most relaxing and rejuvenating weekend. Even the drive there and back was a welcome respite (and provided ample time to listen to a really great audio book).
Here are some ways I'll show up this year:
Reach out to family and friends via phone and letters. Make an effort to connect with people I love and cherish, any way I can.
Call that friend up for coffee or lunch. Then follow through and go – no excuses.
Travel to visit family and friends. Life is short – you never know when you may not get that chance to hug someone in person again.
Focus on being more present, whether out and about or at home. It does me no good to show up, but not be mentally present.
Volunteer more – as much as I can, show up for my community. We're all busy, but showing up can make a significant impact to an organization or person in need.
Set goals to leave the house at least twice a week to connect with friends or family. Maybe even more lunch outings with my husband over his lunch hour. Showing up can be with immediate family too!
Say yes more often to my kids when they want more one on one time or to do a special activity.
Show up for you, my friends and readers. Write more, share more, show up on the blog more.
Visit friends in the hospital, go to the funerals, hug those who are sad.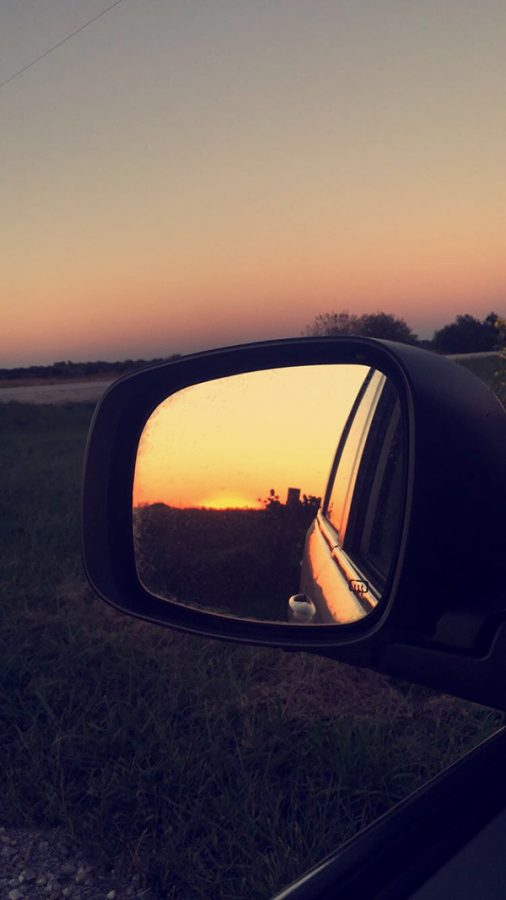 Do you struggle with showing up? Do you let anxiety or that nagging voice keep you from doing the things you've committed to or want to do? Will you join me in my effort to show up? I know if we do this together, we won't regret it. We'll never regret showing up in life, right? Let's do this, friends.
Need more convincing? Here are some poignant articles about showing up in life: