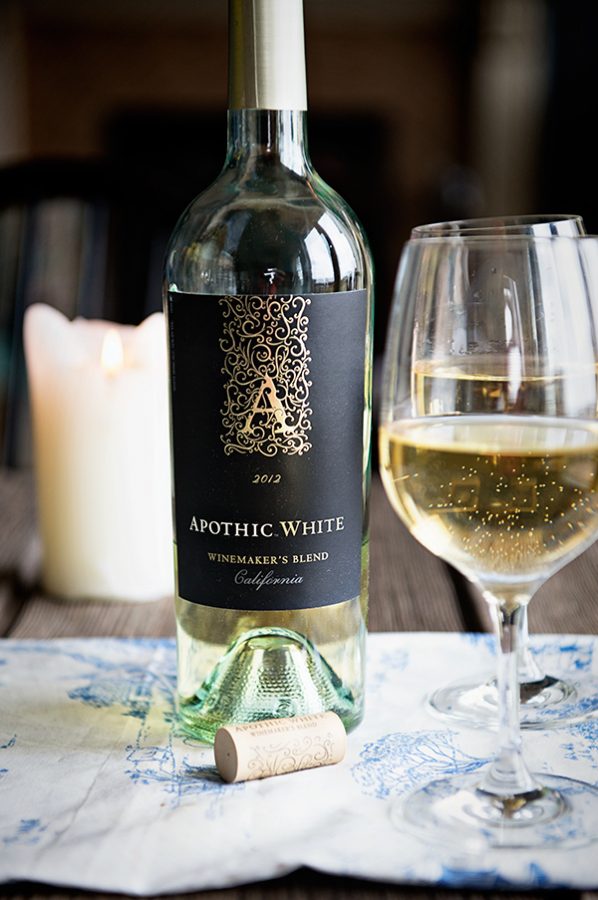 My husband and I used to be really fun people. We did! We used to have regular date nights, spent plenty of nights out until the wee hours of the morning down in the bar district, vacationed often, lived a fun, carefree and exciting life. We were sexy, edgy and fun.
Then things changed… excitement turned into getting all 4 kids down to sleep all at the same time (quite the feat), finding a new stock to invest in that would help to pad our retirement fund (yippee) and if we were really on the wild side, actually going into a restaurant with actual silverware on the table to eat with all 4 kids instead of pulling through the drive through (so risqué) . What happened to us? Where is the fun and sexy couple we once were? Well, I can tell you, that couple is still here… we just have to make more of an effort to find them.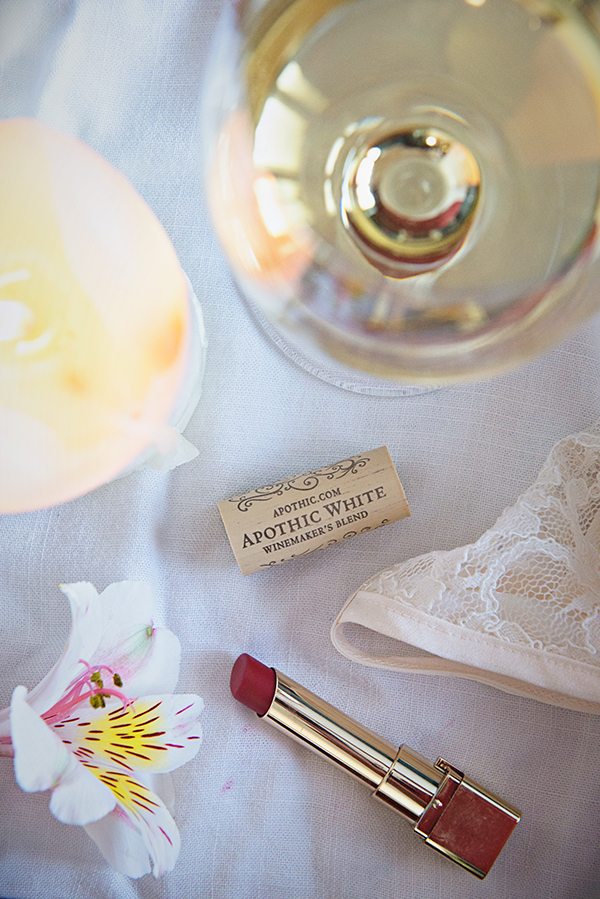 Date nights take on a different meaning when you are 40 with 4 kids and have been married for 14 years. The need to connect is probably stronger than ever, but the energy it takes… not to mention the money for babysitting, the desire to get out of, what I call, Friday Night Pants, and the ability to stay awake for an entire dinner and a movie…the thought of all of that usually makes us decide to just forget it.
Then, after yet one more conversation by text, because we can't hear each other talk over the interruptions and noise from the kids, we decide… "hon, I think it's time we find our fun and sexy selves again, don't you?"
I pull out the matching lacy underthings, he brings me flowers, I add some red lipstick to my normally non-made up face, he splashes on cologne..we put the kids to bed, open up a bottle of wine, and start our favorite kind of date night… a cooking, chatting, connecting kind of night at home. We begin to remember the couple we used to be…funny how with just a tiny bit of effort, we return to our former selves. They aren't even buried too deep… they just need a tiny bit of uncovering to resurface.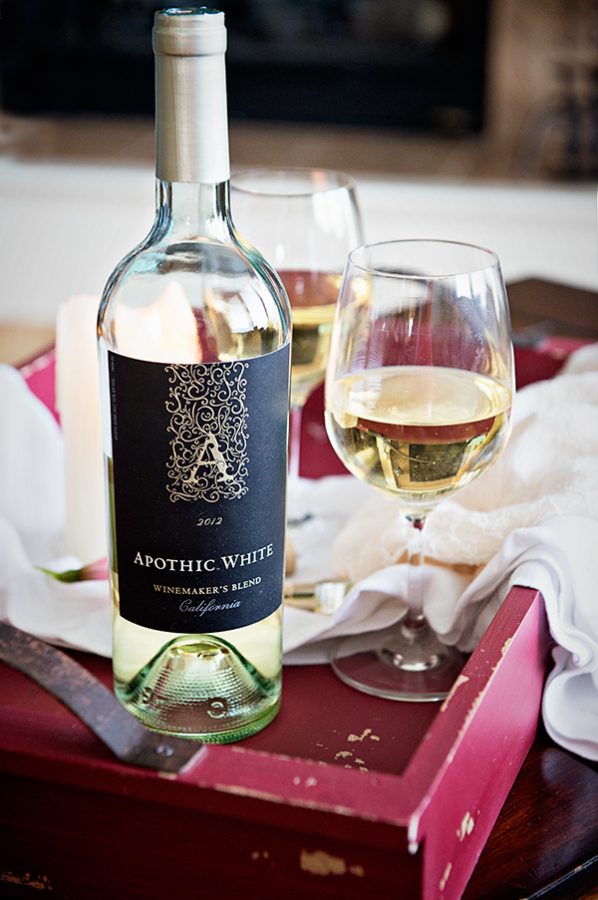 One key to at home date night is to make something completely and totally non-kid friendly. I mean, our old selves wouldn't be caught dead eating chicken nuggets dipped in ranch. We pull out all the stops and cook a meal that our kids would otherwise "ewwww" at. Lemon Kale Baked Shrimp could be kid friendly, but my kids will not eat un-shelled shrimp with any resemblance of tails or anything else. Edgy, sexy, fun us loves seafood of any kind…no kids around, let's do this thing.
A perfect date night meal is complete…Lemon Kale Baked Shrimp, Marinated Mushrooms, a simple Rosemary Focaccia Bread and a finale of Strawberries with Apothic White Wine (simple hull some strawberries, dust with sugar, pour wine over the berries and refrigerate for 3 hours before serving). Now that the food is out of the way, the rest is up to us…I'm pretty confident we can manage to remember the couple we once were, now. It's all coming back to us…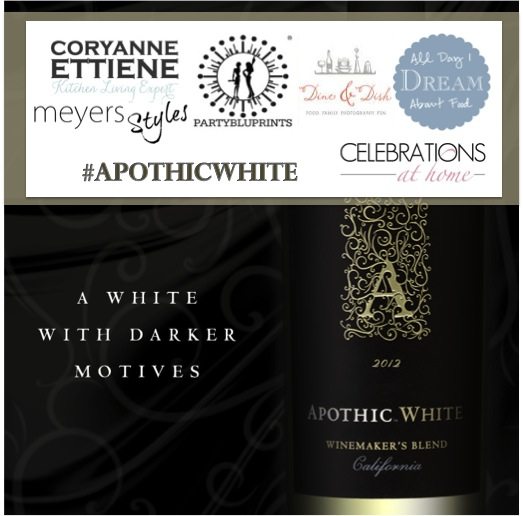 Apothic White is what I'm deeming the Jake Ballard of wine. If you watch Scandal you totally know what I mean… a good guy turned bad, with an edge so subtle, you almost forget he's bad. Sexy…oh so so sexy…and well, I'll just say, this isn't your Grandma's white wine. It's just the wine for finding your sexy, edgy self again…try it on your next date night and see for yourself.
For more ideas on cooking and entertaining with Apothic White 2012, these great blogs are offing inspiration on how they are serving up darker motives this spring, and sharing their ideas using the tag #ApothicWhite.
To connect with Apothic White, visit their blog, like them on Facebook, tweet them on Twitter or connect with them on Instagram.
Disclaimer:  This is a sponsored post on behalf of Apothic White. I was compensated to create a recipe using Apothic White and share it on Dine & Dish. All opinions, as always, are my own.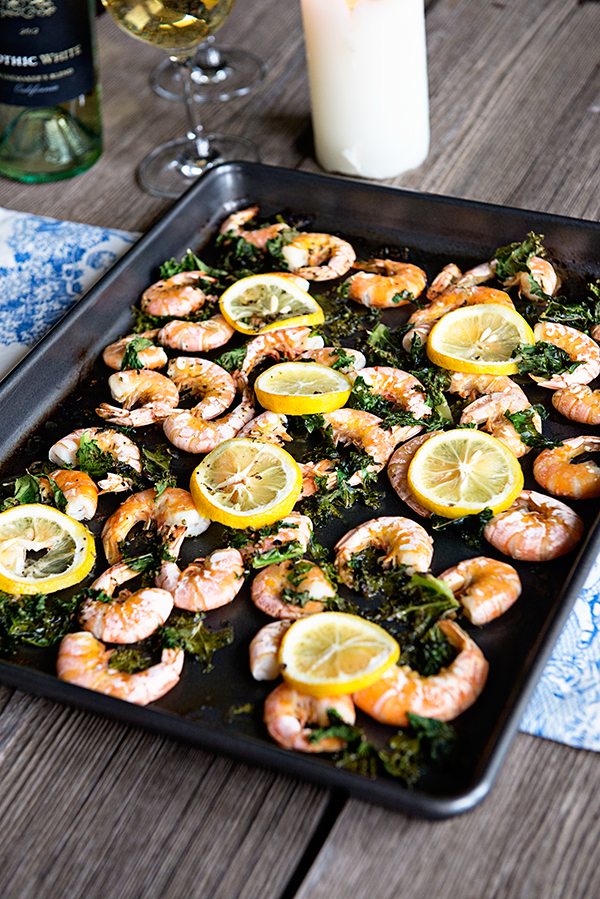 Lemon Kale Baked Shrimp
A simple Lemon Kale shrimp recipe, baked to perfection.
Ingredients
1

pound

large shrimp

2

cups

chopped Kale

1

large lemon

thinly sliced

1/2

Tablespoon

Kosher salt

1

teaspoon

cracked black pepper

1/2

Tablespoon

Italian seasoning

1

cup

Apothic White Wine

drizzle of olive oil

pinch

of Kosher salt
Instructions
Preheat oven to 375°F

Line a large baking sheet with foil. Place shrimp in a single layer on the foil. Top with chopped kale and lemon slices.

In a small bowl, combine Kosher salt, cracked black pepper, Italian seasoning and Apothic White Wine. Whisk together and pour over shrimp.

Drizzle shrimp with olive oil and sprinkle with Kosher salt.

Bake in 375° oven for 20 minutes, or until shrimp is a bright pink and Kale is crisp. Serve immediately.