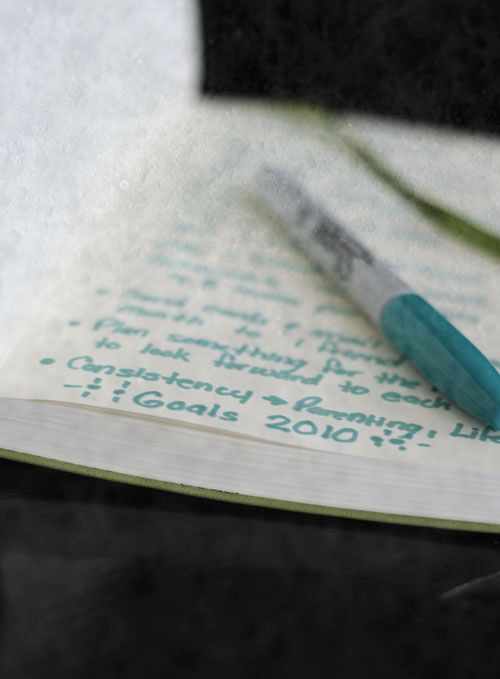 Well, 2009 is officially behind us. It seems like I know a lot of people who are glad to see a new year come around. Not that 2009 was all that bad… it was just different. I am thankful to have had the year I had, but I am also excited to start fresh with 2010!
I sat down today and wrote out some of my goals for the new year. I've been reflecting for quite some time on what I really wanted to focus on in 2010, and have decided that 2010 will be time for me to get back to me. I want to get back to things that make me who I am…things I truly enjoy – like writing, photography, my family and my me time. As I am sure many of you are, I am going to try to find that sweet spot of balance between work and play.
My focus for 2010 will include:
Read at least three chapters in a book each week (I love to read, but haven't read hardly at all since Leah was born! I miss reading and have a huge pile of books I want to get through this year)
Menu plan weekly and stick to it (This is essential to balance for me… I MUST start doing this again!)
Blog at least two times per week (I miss blogging so much and can't wait to commit to it again!)
Have a date night with my husband at least one time each month (With 4 kids it is difficult and babysitting is expensive, but we need this… I miss being a couple instead of just mommy and daddy!)
Participate in and complete Project 365 – a year in pictures (Find my daily submissions in my Project 365 Flickr Set)
Host a blogging retreat – as of this morning, plans are in the works!
Make a schedule for work versus play and commit to it (Hard to do when you work from home, but again… I love my job and want to continue to love my job for a very long time – having separation is a must!)
Create an achievable To-Do list on a daily basis with no more than 5 items per day
Send cards and snail mail more often
Plan something for the kids to look forward to each week
Be more consistent
To get a great jump start on my goals, I am participating with several other bloggers in Ten in Ten: Ten Weeks to Healthy in 2010. Check it out and I hope you'll join us!
What are some of your goals for 2010? Are you excited to start the new year or are you sad to leave 2009 behind? Either way, I hope that you enjoy health, happiness, prosperity and peace in the new year! I can't wait to see what 2010 has in store for all of us.
Here is my first of many recipes to share with you for the year. I hope you enjoy!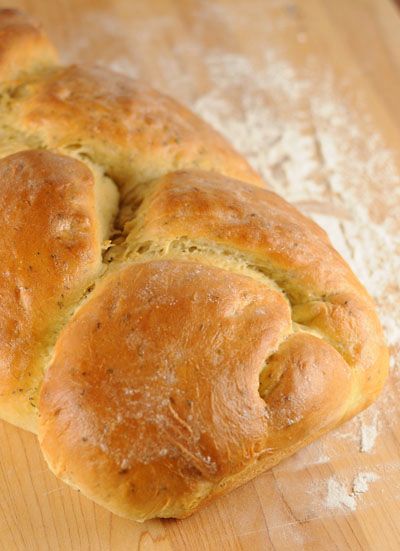 16 ServingsPrep: 20 min. + rising Bake: 20 min. + cooling
4 to 4-1/2 cups all-purpose flour
3 tablespoons sugar
2 packages (1/4 ounce each) quick-rise yeast
2 teaspoons dried basil
1-3/4 teaspoons dill weed
1-1/2 teaspoons salt
3/4 teaspoon garlic powder
3/4 teaspoon dried rosemary, crushed
3/4 cup 2% milk
1/2 cup water
1/4 cup butter, cubed
1 egg
1 tablespoon butter, melted
In a large bowl, combine 1-1/2 cups flour, sugar, yeast and
seasonings. In a small saucepan, heat the milk, water and cubed
butter to 120°-130°. Add to dry ingredients; beat just until
moistened. Add egg; beat until smooth. Stir in enough remaining
flour to form a soft dough.
Turn onto a floured surface; knead until smooth and elastic, about
4-6 minutes. Cover and let rest for 10 minutes.
Divide dough into thirds. Shape each into a 15-in. rope. Place ropes
on a greased baking sheet and braid; pinch ends to seal and tuck
under. Cover and let rise until doubled, about 25 minutes.
Bake at 375° for 20-25 minutes or until golden brown. Brush with
melted butter. Remove from pan to a wire rack to cool. Yield: 1 loaf
(16 slices).
To make life easier, put all the ingredients except the final melted butter, in your bread machine and let your dough cycle do all the initial work.